NDCs are a powerful framework for laying out priorities for national climate action, with the potential to guide priorities, such as building climate resilience and climate-resilient infrastructure. In this context, the Global Water Partnership (GWP) through GWP-C is supporting the Government of the DR to implement a series of activities to inform the country's submission for the second round of NDCs. These activities are part of the Climate Action Enhancement Package from the NDC Partnership.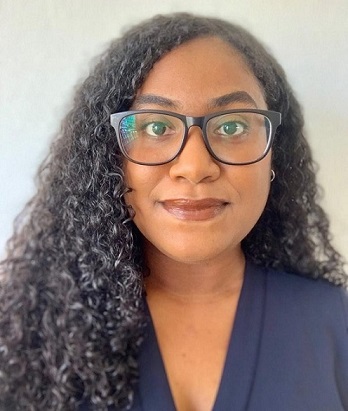 Persis Ramírez Ramos
Ms. Ramírez Ramos who is a national of the DR, will be based there and work in collaboration with the GWP-C Secretariat over the next six (6) months in assisting with the technical coordination, development and implementation of NDC related activities in the country.
Her academic and professional career thus far, reflects her keen interest in water management, particularly in the areas of water, sanitation and hygiene (WASH), as well as water governance.
Over the past year and a half, she has been a Technical Assistant at the Ministry of Environment and Natural Resources of the DR. There she has gained valuable experience in the planning and development of projects, plans and policies in collaboration with various thematic areas in the Ministry. Her role at the Ministry of Environment has also equipped her with knowledge in assessing and evaluating project proposals.
In the past, Ms. Ramírez Ramos also worked in the area of water and sanitation, as a Project Assistant for the Proyecto Episcopal Milagros Hernandez Holguin (Jalonga) in the DR. Having also interned at the National Institute of Water Resources of the Dominican Republic (INDRHI) in the Surface Water Division, she was involved in assisting with project proposal drafting and water monitoring activities. She also has teaching experience, with one of her past positions being an Environmental Science Facilitator.
She holds an MSc in Water, Sanitation and Health Engineering from the University of Leeds in the United Kingdom. Interestingly, her thesis for her master's programme was based on "A Study of the Enabling Environment of Integrated Water Resources Management in the Dominican Republic." She attained a BSc in Civil Engineering from the Universidad Central del Este in the DR. Ms. Ramírez Ramos is bilingual being fluent in both Spanish and English.
When asked about joining the GWP-C team to support NDC partnership engagement in the DR, Ms. Ramírez Ramos said "Joining GWP-C in some capacity has been a career objective for quite a while, so I am very excited about this new role. Furthermore, I feel very enthusiastic about the responsibilities and positive contributions that it entails, as NDCs are instrumental for the global achievement of long-term goals stated in the Paris Agreement."
GWP-C is pleased to have Ms. Ramírez Ramos onboard and looks forward to deepening its work in the Dominican Republic.