The Global Water Partnership-Caribbean (GWP-C) is 1 of 13 Regional Water Partnerships of the Global Water Partnership (GWP); a global-action network with over 3,000 Partner organisations in over 183 countries, all working toward a water secure world.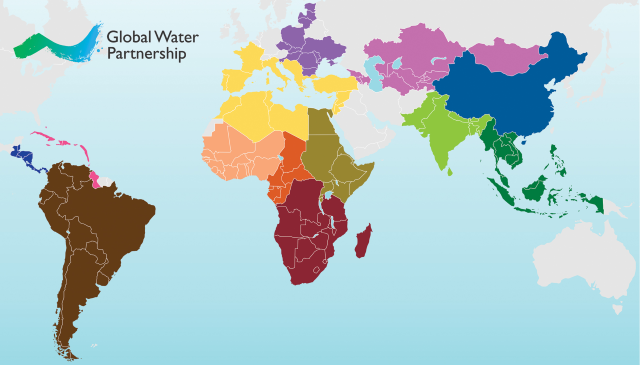 Since being established in 2004, GWP-C works to support Caribbean countries in the sustainable development and management of their water resources at the community, national and regional levels. It does this by working with its partners in the Caribbean to promote and foster an Integrated Water Resources Management (IWRM) approach. Thereby ensuring that stakeholders at all levels and sectors are involved in activities and processes that facilitate better water management.
If we are going to solve the massive challenge of improving the way the region and the world manages its water resources, it's going to take a diverse, multi-stakeholder network to work together for change.
Within the first quarter of this year, our network has grown with GWP-C welcoming five (5) new Partners. We are pleased to spotlight these organisations below:
FarmFinder Global (Based in Barbados) – operates both regionally and internationally. The organisation has established a presence in Eastern Africa (Kenya) and in the Caribbean (Barbados, Guyana and St. Lucia). Furthermore, it has engaged in developmental projects aimed at improving connectivity, collaboration and capacity building of farming communities. FarmFinder Global saw great value in becoming a GWP-C Partner, based on synergies in the areas of water, food and agriculture.
Council of Architecture, Urban Planning and the Environment of Guadeloupe (CAUE Guadeloupe) – Works to "Inform, Advise, Support, Train and Unite" in the fields of architecture, urban planning and the environment. The organisation is equipped to provide relevant resources, data and contacts with stakeholders in Guadeloupe in planning and development. CAUE Guadeloupe also operates as a facilitator in partnerships with French or European territories, as well as its own network in architecture and urban planning. The organisation was keen to become a GWP-C Partner, to gain knowledge on Caribbean and international best practices in water management to improve its own practices. Additionally, to enable greater partnerships between GWP-C and other water agencies in Guadeloupe.
St. Andrew's Development Organisation (SADO) – is a community-based organisation in Grenada, dedicated to improving the quality of life of the people of the St. Andrew's parish. Their core activities include projects in education, welfare, culture, sports, environment, recreation and public health. SADO since being formed more than thirty (30) years ago, subscribes to the mission "Towards Greater Participation for Community Development." The organisation has a diverse membership and sees great value in being able to contribute to the GWP-C network, in development and implementation of projects and training. It also aims to gain more knowledge and further develop partnerships to enhance their work and the community they serve.
Aqua Treat Solutions Limited (ATS) – is based in Jamaica and operates within the chemical manufacturers industry. As a Partner of GWP-C, the organisation aims to connect and build partnerships with a wide range of stakeholders in supporting advancements in the water sector and the Sustainable Development Goals (SDGs), especially that which impacts the Caribbean and the Tourism Sector.
Info Pursuit (Based in Grenada) – Offers a range of Human Resources services including training workshops and seminars. Info Pursuit is also experienced in the design of internship programmes, data recording and management, proposal writing, as well as event planning and management.
The Partnership Network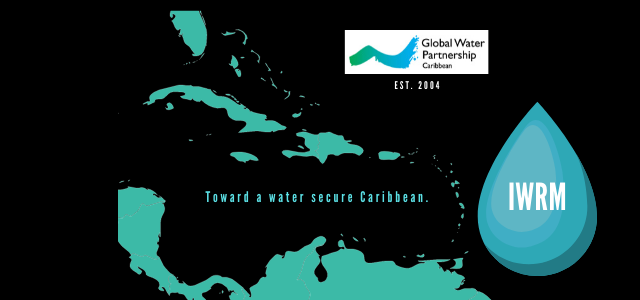 GWP-C has more than 100 partners in over 20 Caribbean territories which encompass the English, Spanish, French and Dutch Caribbean. GWP-C also has partners in the United States of America (USA) and Canada.
Any organisation with an interest in water sustainability in the Caribbean or works with the region can become a GWP-C Partner. Partner organisations include public and private water management agencies, government agencies, water user associations, private agencies, professional associations, and civic organisations, non-governmental organisations, community-based organisations, research/education/training organisations, regional organisations, consultancy organisations, youth organisations and more.
Some of the many benefits of partnership with GWP-C include:
Opportunities to interact with other Partners.
Help with identifying critical water issues.
Opportunities to match one Partner's needs with another's resources.
Opportunities to help shape the IWRM approach at the regional and national level.
Mobilising a voice in regional and international fora for water resources management.
Practical help and capacity building opportunities.
There is no fee attached to applying to become a GWP-C Partner - Apply here.