This is an open event! The aim of the panel is to identify the climate adaptation needs in different aspects of water and discover cooperation potentials in remote sensing and climate data exploitation for improved disaster risk management and water source protection. Both technology and cooperation can lead to the development of solutions for the enhanced protection of citizens and affected economic sectors.
The event takes place on November 22nd, 2022 from 11:00 a.m. – 1:00 p.m. AST/Eastern Caribbean Time. Among the speakers on the panel, providing Caribbean perspectives are two (2) Global Water Partnership-Caribbean (GWP-C) Partner representatives:
Dr. Arpita Mandal, Senior Lecturer and Post Graduate Coordinator in the Department of Geography and Geology at The University of the West Indies (UWI), Mona Campus in Jamaica. Her presentation will focus on "Water Resource Management and Hydrometeorological Hazards of the Caribbean."
Dr. Ronald Roopnarine, Lecturer in the Faculty of Food and Agriculture at The University of the West Indies (UWI) St. Augustine Campus in Trinidad and Network Manager of Caribbean WaterNet (the Caribbean arm of Cap-Net UNDP). His presentation will focus on ''Disaster Risk Resilience for Agriculture and Environment in the Caribbean.''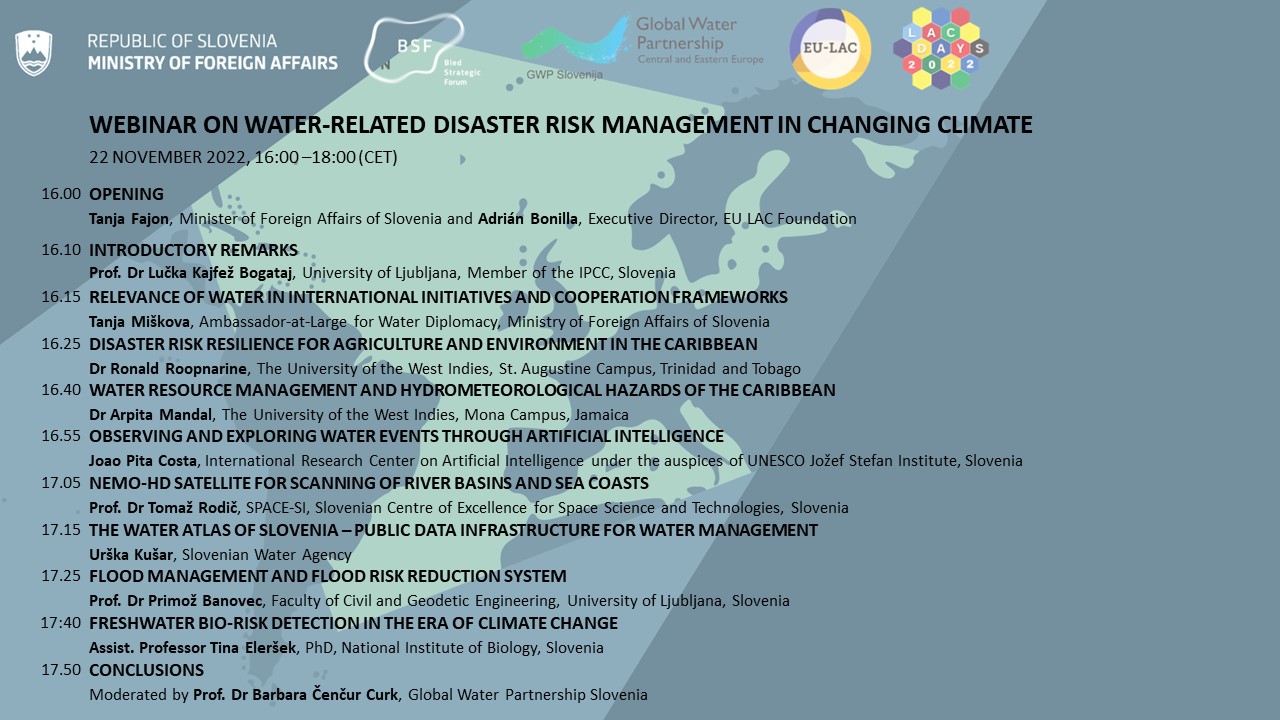 Register to attend the webinar here: https://bit.ly/3ggiE7S.