Collection of socioeconomic and environmental data, capacity building activities, raising awareness of local communities, customized trainings and specific coaching to support youth entrepreneurship and sustainable development, promoting examples of best practices but also working together with decision makers and stakeholders, GEMWET implemented a plethora of activities with one overall aim: the conservation and sustainable development of the Ghar El Melh lagoon, a wetland of high ecological importance and a designated Ramsar site in 2018, in the Governorate of Bizerte in North Tunisia.
One project, one lagoon and the birth of young "Green" entrepreneurs
'Green jobs' was one of GEMWET's core activities, implemented by GWP-Med with the support of WWF-North Africa. The idea was two-fold: promote jobs that are environmentally friendly, to protect the area's natural resources, while helping to curb youth migration.
GWP-Med assisted young entrepreneurs to formulate and develop their green business ideas, from the stage of the initial concept, through to the elaboration of a detailed business plan, and the final launch of their product, by providing an intensive capacity building programme which included tailored trainings and expert coaching.
From March 2020 until May 2021, 13 young entrepreneurs engaged with the Green Jobs programme, out of which 7 entrepreneurs succeeded in finalising their business, financial and marketing plans, while 4 of them reached the end point of launching their respective green projects on waste recycling, organic agriculture, hydroponics and medicinal plants.
Now that the project has come to an end, we asked three of the Green Jobs entrepreneurs to share their personal experience:
Rihem Jemai, owner of recycling of old clothing project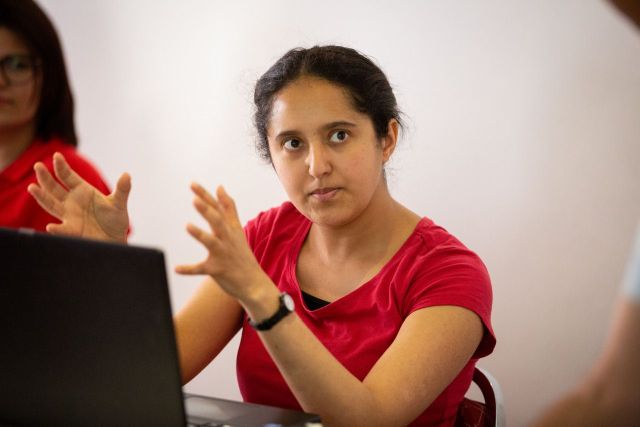 "GEMWET was a life changing opportunity"
It was my dream to have a company that collects used textiles and transforms them to thermal and noise insulation bricks. I had the idea but I didn't know where to start. How to write a business plan, how to go about with all the bureaucracy. For me, GEMWET was a life changing opportunity.
I will never forget the first meeting in Ghar El Melh and above all the interview with Mr. Khaled [Mr. Khaled, is a professor of technology who conducted the Green Jobs coaching sessions]. Under his guidance, I discovered the key elements for the success of my project. Thanks to the highly professional meetings and the excellent coaching, I now know very well how to draft and elaborate business plan, identify the key partners and how to discuss with my clients…I will never forget this experience and the very nice moments that we have shared together: the coaches, the organizers and everyone who was involved. I would like to thank them all.
Amal Medimagh owner of Katra, an artisanal workshop for the distillation of aromatic and medicinal flowers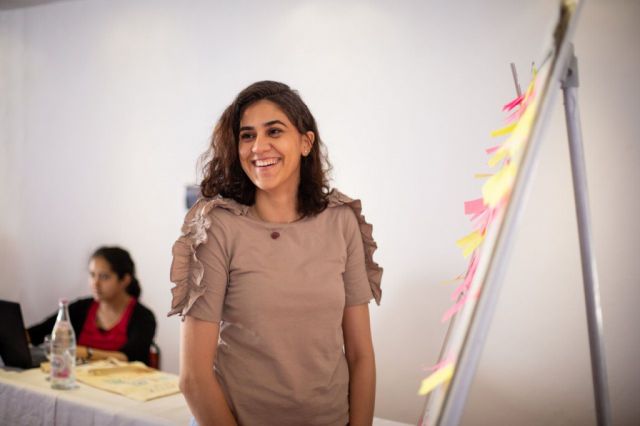 "We chose to create an eco-responsible brand to contribute to the conservation of the environment"
Flowers from the bitter orange tree, handpicked fresh rose petals, and geranium from the backyard in full bloom, form my brand. Their mesmerizing scents in the air fill me with emotions and remind me of my childhood. Working with raw, noble substances, using a traditional distiller, is a way of honoring my ancestors, celebrating life on earth, enjoying the pleasure of the senses, and reconnecting with the unconditional love of my grandmother and the rituals that we cherished and shared.
The process of making hydrosols and essential oils, soaps and candles is one that has environmental implications. Production methods, techniques, ingredients, packaging, shipping, and energy consumption all influence the footprint of our products. We chose to reduce waste, rethink energy, minimize the impact of packaging materials, source local, sustainable ingredients and create an eco-responsible brand to contribute to the conservation of the environment.
Ibtissem Aoidhi Consultant in QHSE Quality, Health, Safety & Environment, founder of the website PROACT an online platform connecting buyers and sellers of recycled products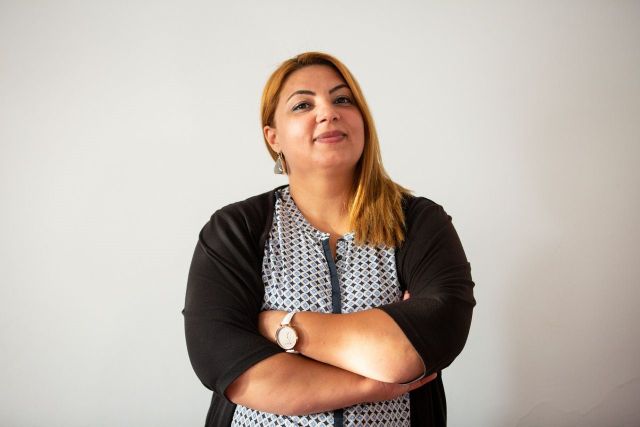 "The only way to fail, is to stop trying"
The key to establish any business is commitment: love what you are doing, serious research to find the best way to start, a deep understanding that in every path there are obstacles and that the only way to fail is to stop trying.
Being an ambitious woman and raised in a modest family required from me to make an extra effort in everything I was doing, especially given the fact that most of my choices, such as my studies and even sports, were mostly dominated by men. I encountered this also when I was working as an employee and even when I quit my job to establish my own business many people questioned my ability to succeed. But even if it was exhausting, has made me more confident.
The 'Conservation and Sustainable Development of Coastal Wetlands with High Ecological Value' (GEMWET) Project aims to assist economic, socio-cultural and ecological development in the Ghar El Melh. It is a wetlands area known for its ecological and heritage richness (a Ramsar wetland and the first Arab and North Africa city to be recognised as Ramsar city), which, however, is facing a range of developmental pressures particularly under climate vulnerability and change impacts. Economic activities are mainly related to tourism, lagoon/coastal fishing and agriculture.
Applying principles of the Integrated Methodological Framework for Integrated Water Resources Management (IWRM) and Integrated Coastal Zone Management (ICZM), the project aims at strengthening governance and local capacities for ecosystems' monitoring and management; promoting the sustainable use of water resources; contribute fighting urban and industrial pollution; assist strengthening traditional farming practices; promoting responsible tourism; supporting the Ghar El Melh Coastal Development Programme; and engaging youth. With the support of the MAVA Foundation, the GEMWET Project is implemented under the lead of WWF North Africa and in partnership with BirdLife Europe, Association "Birds Friends", GWP-Med, UN Environment / Regional Activity Center of the Priority Actions Program (PAP/RAC), National Agronomic Institute of Tunis, Tour du Valat and IUCN.