- How important do MENA youth consider sustainable development, including the need to address climate change impacts and water insecurity? How successful are on-going efforts in mobilizing the energies of youth and women?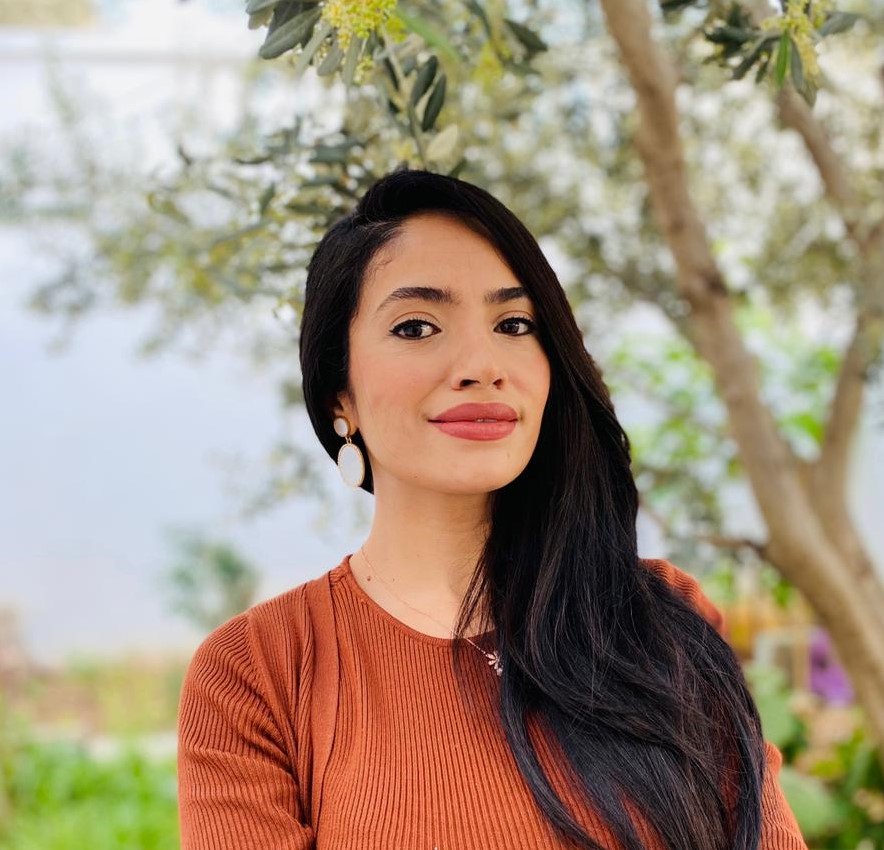 In my experience, youth in the MENA region care deeply about the environment and the imminent developmental threats our societies face, like those linked to climate change and water scarcity. Most of us have no doubt that this is much more than the scary stuff of scientific projections, but has immediate effects we are already witnessing around us. Needless to add, many young people in our region have personal experience of political instability and know that resource insecurity can fuel it.

However, change does not just spring out of good intentions. Youth need to be given the opportunity to change their world for the better while pursuing their personal and professional development. This is why I believe that the link between fending off environmental threats on the one hand, and working towards prosperity on the other, can and need to be absolutely linked. We cannot wait for environmental problems to be solved, before we start working towards prosperity. And, similarly, we can't only focus on economic development and care about the environment only after we have achieved prosperity, because climate change and biodiversity degradation will not wait for us.
- Well said! But do initiatives on the ground focus on producing tangible results that service both environmental protection and prosperity attainment?
Not all, and not everywhere, but there certainly are good examples of this. We strive to achieve that in GWP-Med's current work in the frame of the GEMWET project, realized with WWF North Africa and funded by the MAVA Foundation. One part of the project focuses on coaching local youth from the environmentally important area of Ghar El Mehl, in the north of Tunisia, towards the implementation of their Green Project ideas, helping them elaborate their business plans, and supporting them to navigate administrative procedures and access funding. I think it's a good example of tangible interventions that practically empower youth to use their own energies in the direction of both prosperity and environmental protection.
Young green entrepreneurs are trained in 'Managing and driving green marketing and communication for start-ups' as part of the GEMWET project in Tunisia.
- What about barriers in terms of institutional settings, or attitudes that MENA women and youth face?
Indeed, to unleash and help focus the energy of women and youth on this twin quest, governance barriers often need to be cleared. For instance, I think it is particularly important that the GEMWET effort includes networking and familiarizing youth with the relevant authorities, for example to secure permits for their activities. Through such small steps, institutional change may be also influenced from the bottom-up, through mutual understanding; of course, this won't be enough alone. In this respect, I am also personally very happy that more than half of project participants are women. This was set as a target in the GEMWET project, but more importantly, it was borne out by female participants' strong interest to engage. In my mind, it is practical proof of the power and potential of women and girls to lead change. Is there a better way to dissolve restrictive gender stereotypes in practice?
- What is the role of technological innovation in this drive for empowerment towards sustainable growth?
Big discussion, and even greater potential. Let's take the example of water use for irrigation. It is not enough to theoretically highlight the importance of using water wisely – farmers in our region already know how scarce it is. Our role is to provide technological tools and support these farmers to actually integrate innovation in their everyday work and achieve important benefits, both in financial and environmental terms. In other words, our role is to help them put good intentions into practice, by offering tangible support and technical solutions. This is where the Water-Energy-Food-Ecosystem Nexus approach and related innovation comes in. Its potential is very well demonstrated by another major pillar of the GEMWET project activities, which provides operational decision support to farmers in the pilot area of Ghar El Melh, using Information and communication technology in agriculture in order to primarily optimise the use of water for irrigation.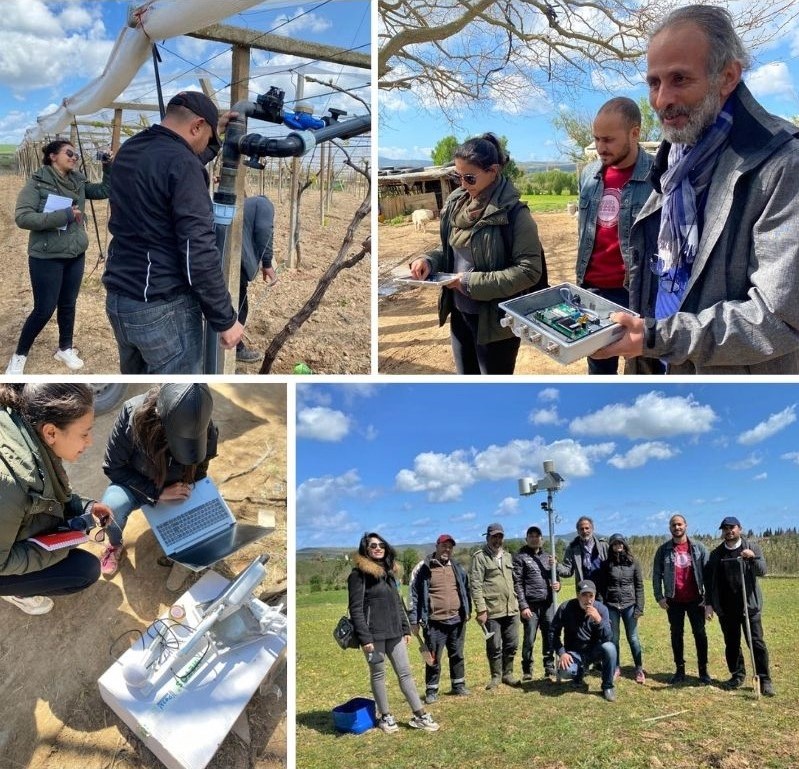 Installation of a smart irrigation system in Ghar El Melh, Tunisia, in the frame of the GEMWET project
- However, we often see that while technical solutions are available, uptake is often very slow. What can be done?

Technologies can be fascinating, but they will be of little use unless they are understood by the users, adapted to local conditions and needs, and available through a cost-affordable market, to produce tangible results that make sense and are viable economically.
I think there are operational lessons to be drawn and shared with related efforts in our region. Especially as far as youth are concerned, we really need much more tangible success stories, and a positive 'can-do' attitude that proves theory in practice. Youth naturally don't respond well to "ought to" statements. Showing on the ground that it really is possible to do things differently and better for the environment and the economy is the only way to get youth to put their conviction, energy, ideas and hard work in service of a sustainable development vision.
- What's next in this tangible change agenda?

I am very excited about the new MENA Water Matchmaker 2 project in service of practically advancing the UfM Water Framework for Action 2030, supported by Sida within the new Sweden's Strategy 2021-2025 for MENA. The project is built around demonstrating local technical WEFE Nexus solutions in Jordan and Palestine in a cross-country, also creating the conditions that will enable scaling them up, and around these, promoting employability and entrepreneurship opportunities for youth. There is much to be shared here from the recent GEMWET experience as well as from other GWP-Med work lines, like that of non-conventional water resources management in Mediterranean islands and coastal areas with The Coca-Cola Foundation's support. If our efforts prove successful, I am certain that youth will take the torch and continue this drive towards pursuing prosperity and tackling environmental threats at the same time. And, we will be there with our partners to assist them further in their efforts.