The Zero Drop Folegandros project by GWP-Med and Coca-Cola won Gold Award in the "Business & NGO Collaboration" category, for successfully building an impactful collaboration between the private sector, civil society and public administration, to promote efficient and responsible water management and strengthen the Greek island's water sufficiency.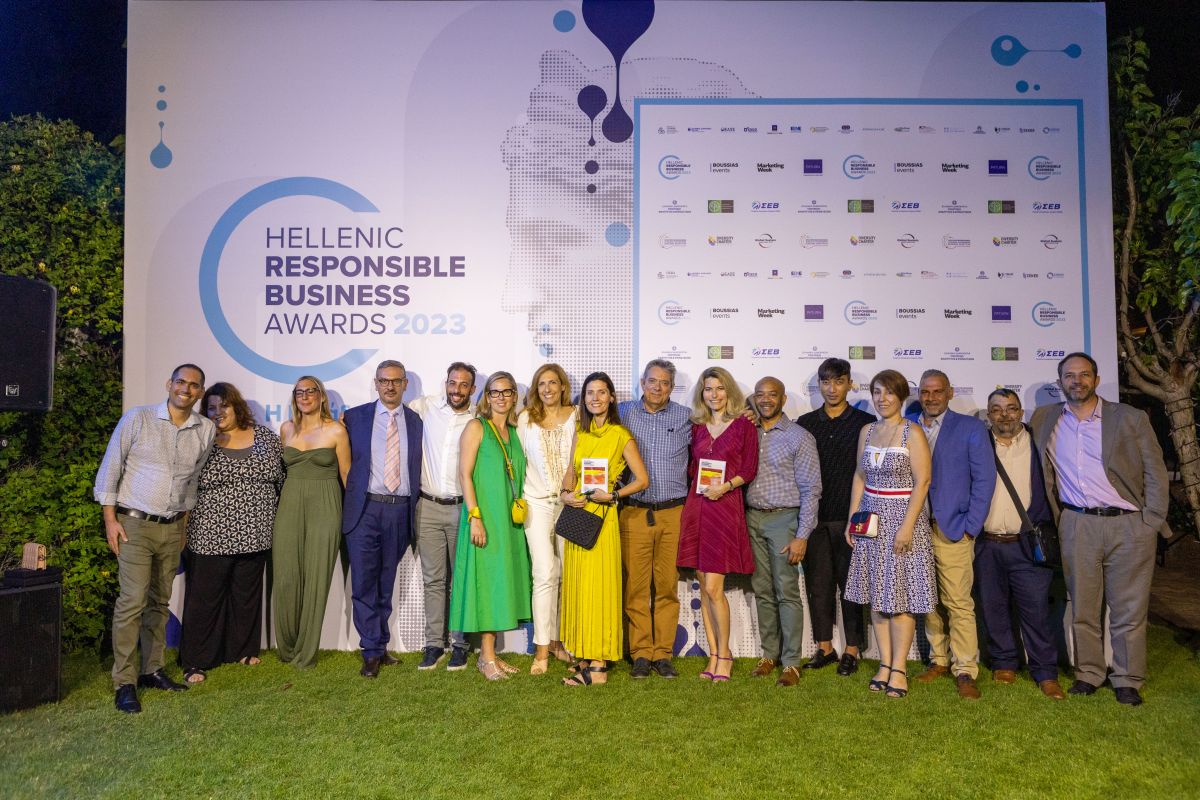 The Teams of Coca-Cola, GWP-Med and Ecological Recycling Society at the Hellenic Responsible Business Awards 2023.
Zero Drop in Folegandros was designed and implemented by GWP-Med, in close collaboration with the Municipality of Folegandros and through exclusive funding by The Coca-Cola Foundation, to respond to urgent local community needs of water scarcity, particularly during summer months of peak tourism which brings more than 40,000 visitors to this Aegean island of 400 residents.
Read more about the Zero Drop Folegandros project.
The Hellenic Responsible Business Awards acknowledge Greek businesses' strategic achievements from incorporating sustainable and social development in their operations. It is organised under the auspices of the Greek Ministry of Development & Investments, and Ministry of Environment & Energy, and the Hellenic Federation of Enterprises.
This year's distinction for Zero Drop Folegandros project is an important recognition of the GWP-Med & Coca-Cola collaboration over 17 years, which has produced more than 126 technical interventions to increase water security, benefiting 42 local communities and more than 370.000 people.