Home to a UNESCO World Heritage Site, the historic city of Ohrid sits on the shores of Lake Ohrid - the oldest Lake in Europe, that is shared by Albania and North Macedonia- and offered the location of the capacity-building event
Delivered by experienced trainers, including the journalist and former BBC Correspondent, Mr. Kieran Cooke, the training taught participants about key water and environmental challenges such as climate change, competing water uses and water pollution, and ways to tackle them.
Inva Hasanaliaj, journalist at Faktoje.al found the training very beneficial and said:
'It was a pleasure spending those days in such a wonderful and essential training getting acquainted with many new aspects of environmental journalism'.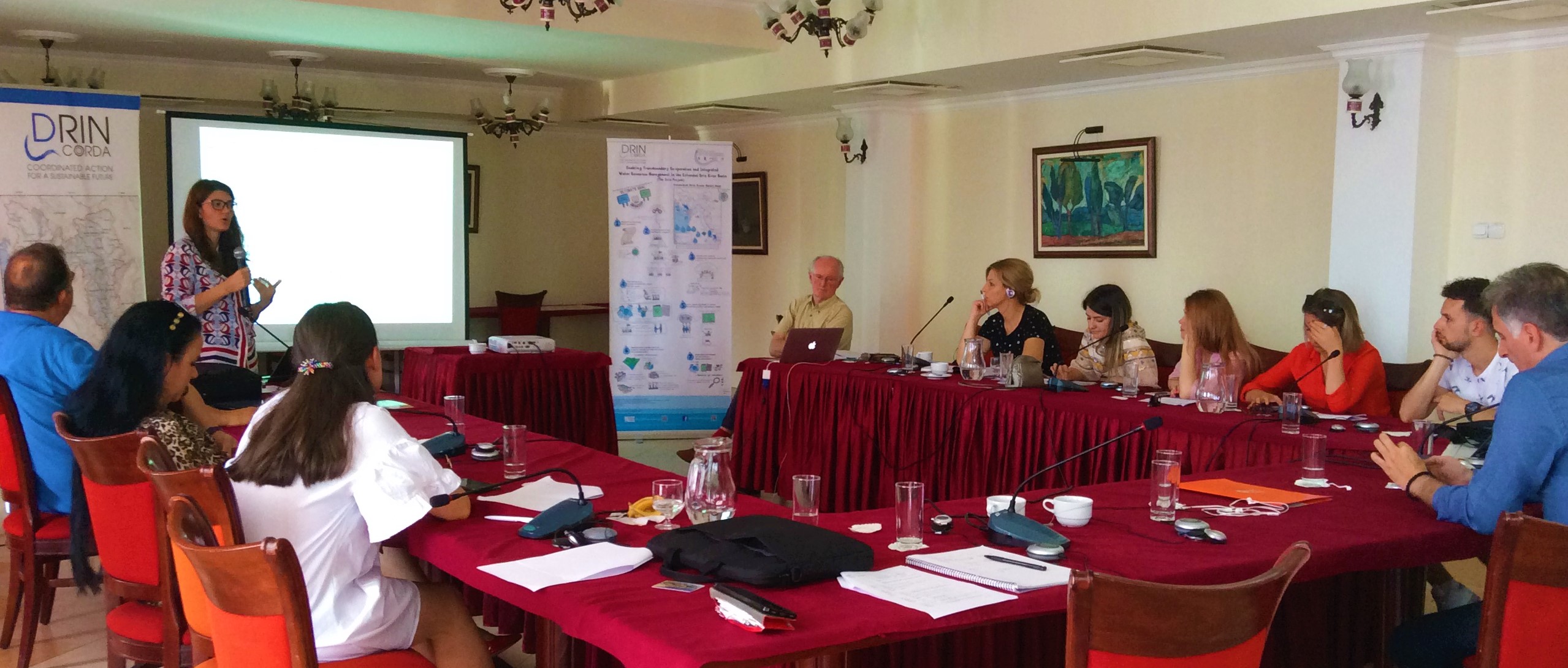 Participants had the opportunity to share their own experiences of environmental and water issues in the Drin Basin, stimulating and developing ideas for stories by applying their freshly gained knowledge to their local contexts. They also had 1-2-1 mentoring sessions with the key trainer on environmental reporting, gathered photo material, etc.
In addition, members of the GEF Drin Project Coordination Unit within GWP-Med presented the Drin Project, explaining how the Drin CORDA process and a range of Pilot Activities address challenges in the Drin Basin. An overview of the Drin Project activities in Lake Ohrid was provided. Among these, a Pilot Activity will assist developing a Watershed Management Plan for the transboundary lake, including a Programme of Measures for the sustainable management of this fragile water ecosystem. For further info on the Drin CORDA please visit drincorda.iwlearn.org .
Notes
*All references to Kosovo are made in the context of UN Security Council Resolution 1244 (1999)
**The training, delivered under the Global Environment Facility Drin Project, was open to journalists reporting in a Drin Basin Riparian (Albania, Greece, Kosovo, Montenegro and North Macedonia). Nine journalists participated in this first training meeting.