Speaking on the outcome of the project in Cameroon, GWP CAf Regional Coordinator, Mr Hycinth Banseka attributed the success of the project to many factors, which include, but are not limited to, timely preparation and implementation as well as unwavering support from GWP- CAf's partners.
''The project would not have been a success without the support of our partners who brought in funding, knowledge, capacity development assistance, project preparation and investment planning among others", said Banseka.
WACDEP, which strives to bring water and climate change actors together to advance sustainable development, is being implemented in the Central African Region by GWP- CAf on behalf of the African Ministers' Council on Water (AMCOW).
Through WACDEP, GWP- CAf is working towards ensuring water security and climate change resilience.
Cameroon is one of the eight African countries that experienced the first phase of WACDEP which ran for five years.
The pilot projects in Cameroon saw the installation of solar powered boreholes, meeting the water needs of both humans and livestock. The project brought in the much needed water component in agricultural and income generating projects in the country.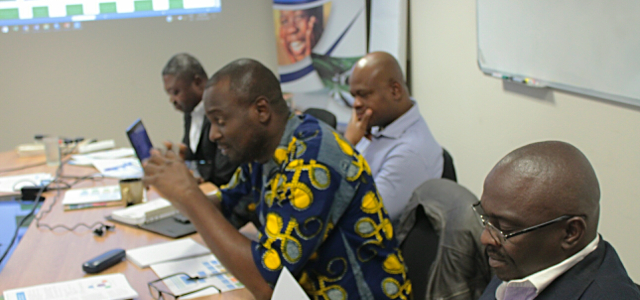 GWP-CAf launched WACDEP in Sao Tome and Principe in July 2017. The programme will build capacity to support climate resilience development initiatives, which will be mainstreamed into the Integrated Water Resource Management (IWRM) strategy making process.
RC Banseka highlighted that GWP- CAf expects to roll the out WACDEP in the Central Africa Republic in August 2017.
"We are happy with the outcomes of the project in Cameroon and we are looking forward to the successful implementation and completion of the project in Sao Tome and Principe and Central Africa Republic", cited Banseka.