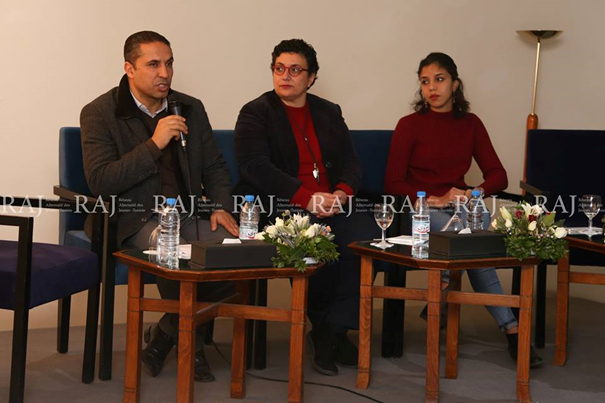 The workshops are organized in the framework of the Water, Climate and Development Programme (WACDEP) and the "Youth for Water and Climate" initiative in collaboration with the 'Alternative Network for Youth" (RAJ) (https://www.raj-tunisie.org/) and the "National Observatory for Youth" (ONJ), (http://www.onj.nat.tn/index.php/fr/).
More than 40 youth from civil society as well as public authorities, research institutions and international organizations participated to the first workshop in December.
Combining presentations on the international frameworks (SDGs, UNFCCC,…) and the national context (water strategies…), panel discussions on success stories from international and national youth initiatives/actions and working group exercises, the facilitated discussions enabled the identification of the challenges preventing an active involvement and contribution of the youth towards the implementation of the water and climate related SDGs.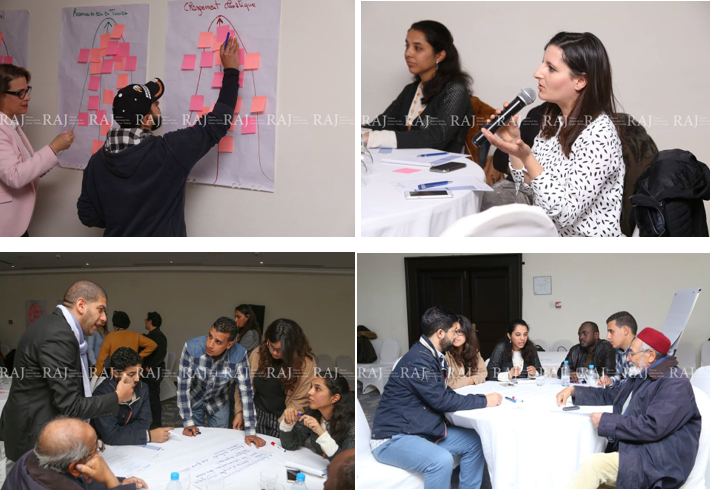 More importantly, priority actions, both at strategic and operational level, were consensually agreed-upon to foster youth involvement.

At a strategic level, the participants decided to elaborate a Charter for youth engagement on water and climate that can assist in advocating for a better recognition and facilitation of the role of youth in SDGs achievement.
At an operational level, participants agreed on the development of a joint project proposal that will allow youth NGOs to join forces and serves as starting framework for networking.
Following-up on theses recommendations, the second consultation workshop was held on the 25th May 2018 at the premises of the National Observatory for Youth.

The focus discussion of the workshop related to the draft of the Charter for youth engagement on Water and Climate in Tunisia. The Charter is intended to confirm the engagement of youth as well as to call policy makers and water actors at all levels for a reinforced involvement of youth in water and climate related decision-making processes and development actions.
The draft charter will be shared widely within the youth networks for enrichment and finalization. A large campaign for the adhesion to the Charter will follow including a multi-stakeholders launching event and media campaign.