BACKGROUND
The water discovery industry is known for its risks. It is often difficult to satisfy the needs of both communities and economic activities. Furthermore, water contamination, salinity, and pollution have increased the scarcity of finding water that is available for human consumption according to WHO standards without the need to undertake an additional treatment.

Fortunately, years of experience and the advancement of technology has allowed us to find pristine water sources, even when the others gave up and stated that there is no water in this area.

Juvenile water (magmatic water) is "new" water that is in, or derived from, materials deep within the Earth and has not previously appeared at the Earth's surface or circulated in the atmosphere. Magmatic water can form in very large quantities.

The innovative scientific methodology will allows us to provide water in hard-to-reach territories (granite, hills, deserts), and to put multiple boreholes on limited areas without charging existing known aquifers. The technology will also allow us to provide high-quality water with a stable flow rate, that is accessible for the long term.
WHEN
Date: Thursday, 19 August 2021
Time: 10.00 CEST/ 15.00 GMT+7 (Jakarta)
Live at our FACEBOOK PAGE
If you missed the event, you still can see the recorded webinar by accessing it from our Official Facebook Page here.
ZOOM MEETING REGISTRATION
Please type https://bit.ly/3fE5aiN on your browser to register for zoom webinar. You can also scan the QR Code that will directed you to the registration page.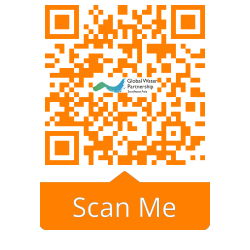 CASE STUDY
Located at a dessert at the country of Saudi Arabia, the forecasts of the geologists' companies were negative, and the client was about to finish water mining. Driller was pessimistic regarding any water sources on the territory.
The technology allowed the client to found the first artesian water on the depth of 43 meters, as forecasted. Water supply source – 1000 cubic meters daily discovered at 150 m depth.
more cases can be viewed on our partner ZANDER-AGRO website.