The Youth Innovation Competition on Global Governance (YICGG) is an annual competition that act as a platform to raise global issues to the youth from all parts of the world. As a platform, the YICCG provide an opportunity for those aspiring students interested in global governance so as to interpret and spread their ideas. YICGG was first launched in 2007 by Fudan University, sponsored by the United Nations Development Programme (UNDP) in China.
The 2019 competition which held in Jakarta-Indonesia from 15-18 July 2019 selected "Back to the Ocean: Sustainable Development in a Shared Future" as the theme. The theme covered three aspects, namely: rational development of marine economy, cooperation in environmental protection and appeal for a general consensus. Fudan University, Universitas Indonesia, and Shanghai Rong Chang Public Welfare Foundation were the host of 2019 competition while School of International Relations and Public Affairs (SIRPA) of Fudan University and Faculty of Social and Political Sciences (FISIP) of Universitas Indonesia acted as the organizers. The summit followed by 78 university students represented 49 universities from 39 countries. These students divided into 30 teams that have already passed proposal selection.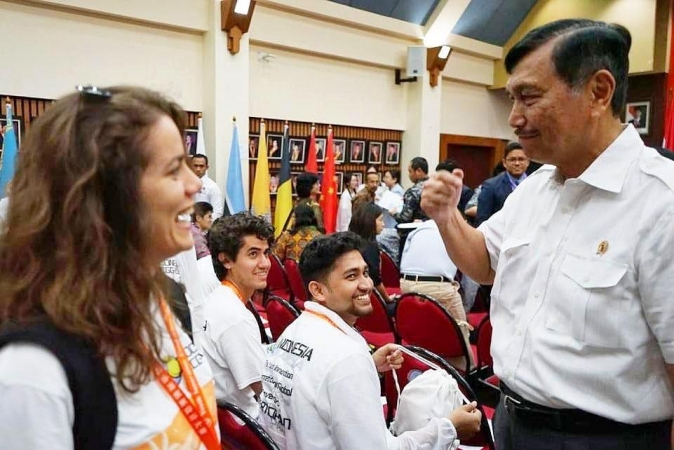 Picture 1. Republic Indonesia's Coordinating Minister of Maritime had a discussion with one of the participant. (Picture is taken from: https://www.indovoices.com/umum/yicgg-2019-wadah-pertukaran-ide-dan-inovasi-cerdas-generasi-muda/)
The Coordinating Minister of Maritime Republic of Indonesia, Mr. Luhut B. Pandjaitan on his opening speech "I am honored to be surrounded by smart youths from 39 countries who have taken action to create innovations to support global governance, especially in dealing with environmental issues to improve the quality of our lives and our future". "Today's program is to see innovations and smart ideas put forward by youths from various parts of the world that aim to improve the health of the sea, rivers and lakes. It is our hope that the exchange of knowledge and innovation experiences through competition like we have now will contribute to efforts to preserve ecosystems in the oceans, rivers and lakes globally, "added the Coordinating Minister. Among other the panel of judges was the Global Water Partnership Southeast Asia Regional Coordinator, Mr. Fany Wedahuditama.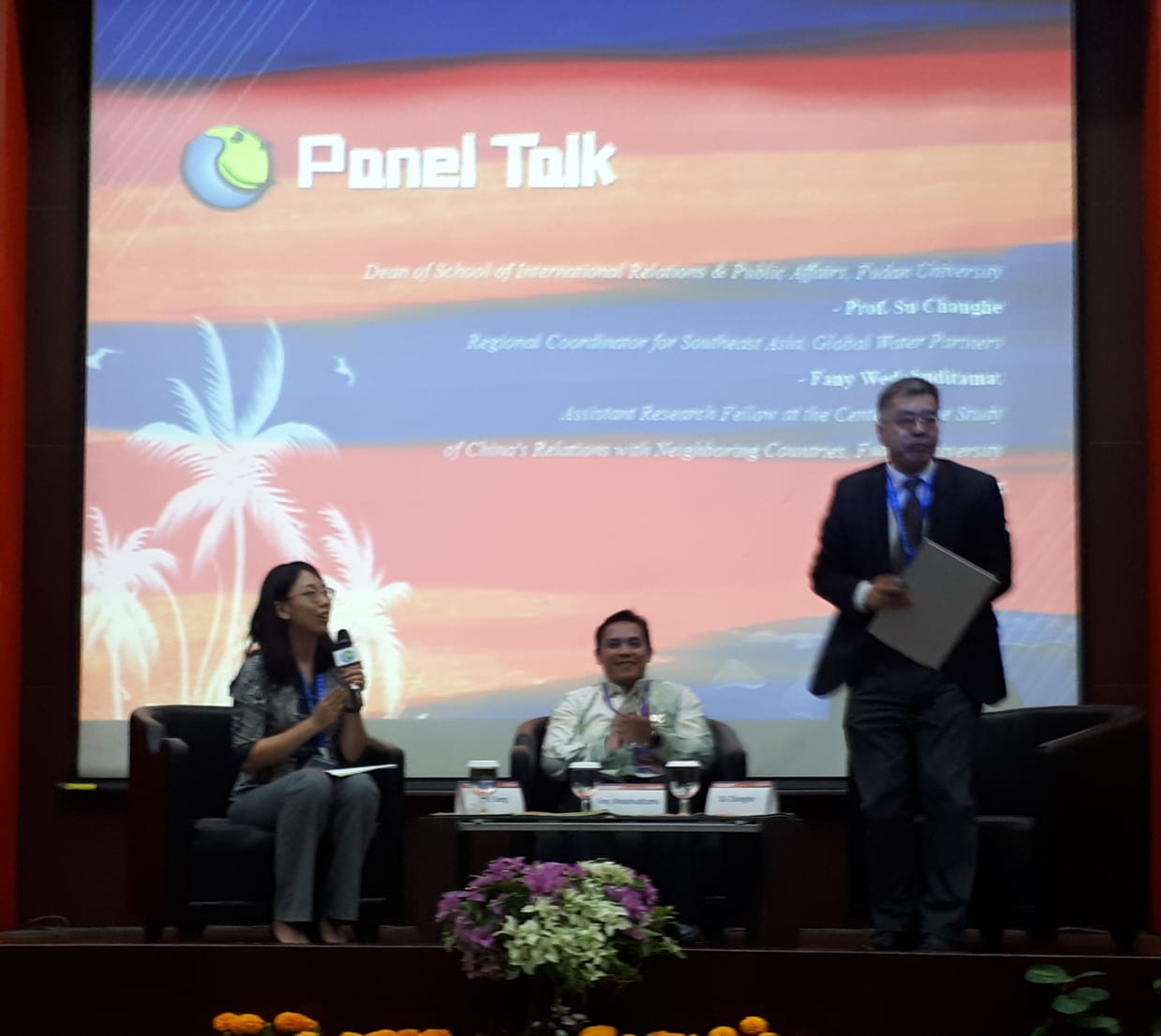 Picture 2. GWP-SEA Regional Coordinator participated on the Panel talk during the YICGG 2019
YICGG is recognized as "Young Academic Olympics" for the involvement of youth in global governance. Since its launch in 2007, YICGG has discussed various global issues, namely environmental protection, human future, education, Green Business Administration (GBA), global food policy, and others. YICGG has been implemented in various cities in the world: Shanghai, China (2010, 2013, 2016, 2018); Milan, Italy (2015); and Astana, Kazakhstan (2017).
On the last day of the competition, several youths were invited to GWP-SEA secretariat to discuss the opportunity for collaboration. Among the idea is to hold a youth (young professional) competition that will be held in 2020.
Further information about YICGG : http://www.yicgg.fudan.edu.cn/theme-exposition/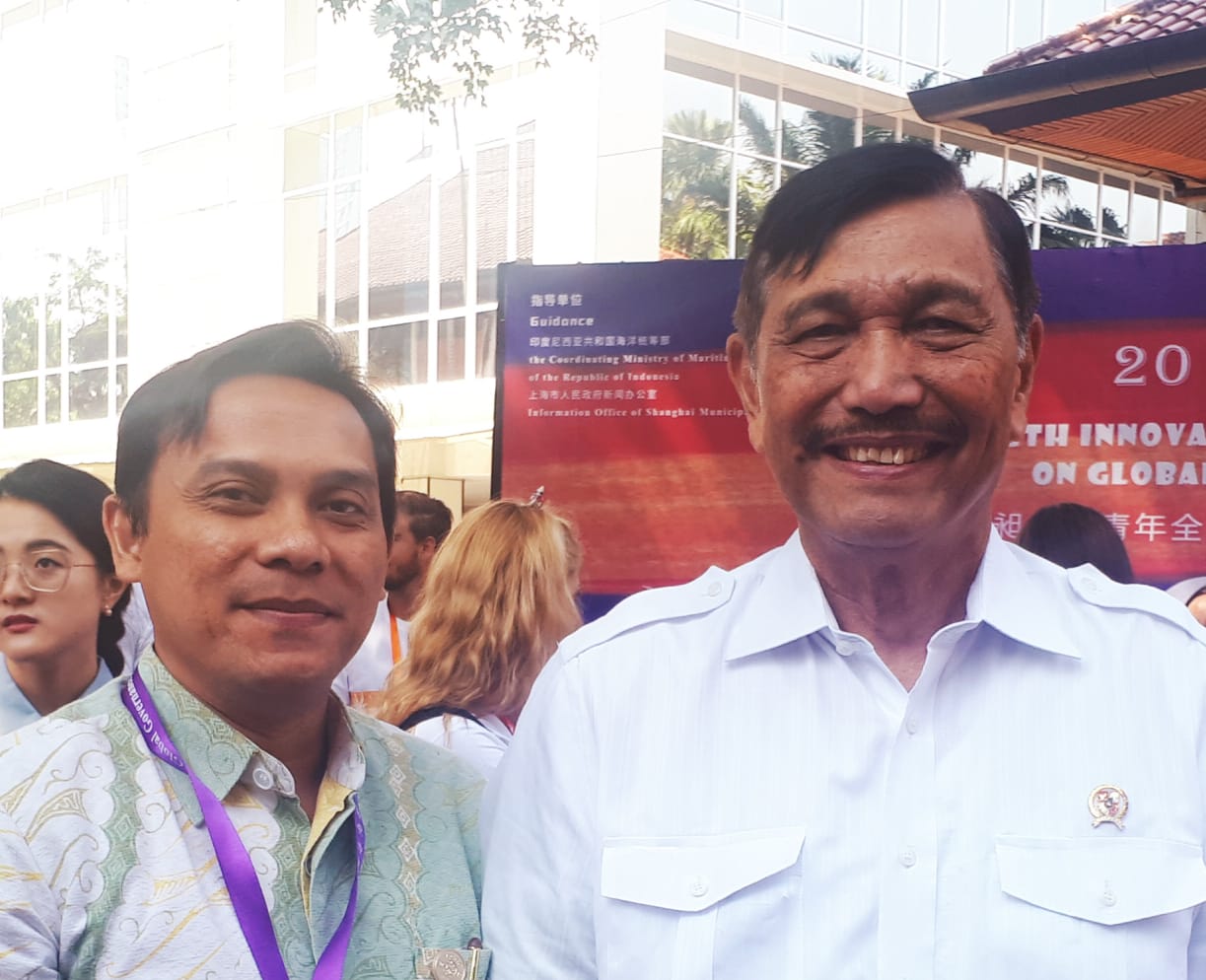 Picture 3. GWP-SEA Regional Coordinator Mr. Fany Wedahuditama with the Coordinating Minister for Maritime Republic of Indonesia Mr. Luhut Binsar Pandjaitan