This year's Network Meeting will consist of 5 main sessions hosted by GWPO and 5 thematic breakout groups, co-hosted by GWP regions and GWPO. All sessions are open to all regions, and Partners can join whenever it fits their schedule and time zone. Interpretation will be available in the plenary and, depending on demand, in the Breakout Groups.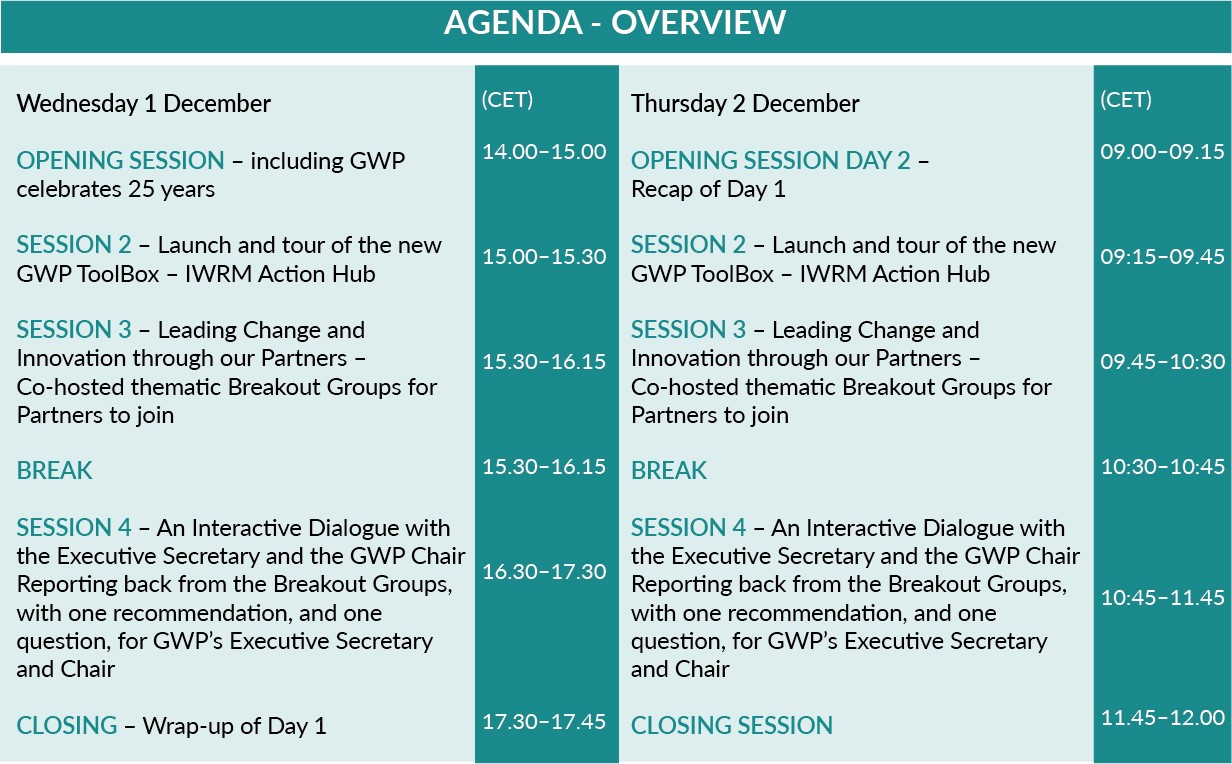 Draft agenda: GWP Network Meeting 1-2 December
GWPSA Executive Secretary, Alex Simalabwi will be facilitating a session titled "Investing for change: Water & Climate Financing"on both days.  
This year's Network meeting will feature the launch and a virtual tour of our exciting new GWP Toolbox – IWRM Action Hub which is an accomplishment to mark our 25th Anniversary, to be celebrated during the Opening Session. This year's edition is the fourth following three successful editions in 2018,2019 and 2020.
HOW TO JOIN
The 2021 Network Meeting will be a virtual event. To join, register here:
Registration – Day 1 (December 1)
Registration – Day 2 (December 2)
Follow the GWPO website for constant updates on the GWPO Network Meeting