These project ideas aim to support better water resources management in their community, country or the Caribbean region under the themes:
Water and Climate
Water and Agriculture
Water and Health
Water and Energy
Water and Tourism
GWP-C launched the 2020 edition of the competition in August, in partnership with the Caribbean Climate Innovation Center (CCIC). Interested entrants were given until mid- October to submit their water project proposals and an accompany 2 – 3 minute video describing their project idea. Several submissions were received from across the region, with five (5) candidates advancing to the Finals, held on November 28th, 2020. Each finalist had the opportunity to pitch their project idea directly to "Sharks" in the Finals, for a chance to win 4,000 Euros. Watch video on the Finals here.
We are pleased to announce that Ajani Jacobs is the winner of the 2020 GWP-C Young Caribbean Water Entrepreneurs Shark Tank Competition. The 27-year old Jamaican national delivered the winning pitch, securing 4,000 Euros to advance his project under the theme "Water and Climate."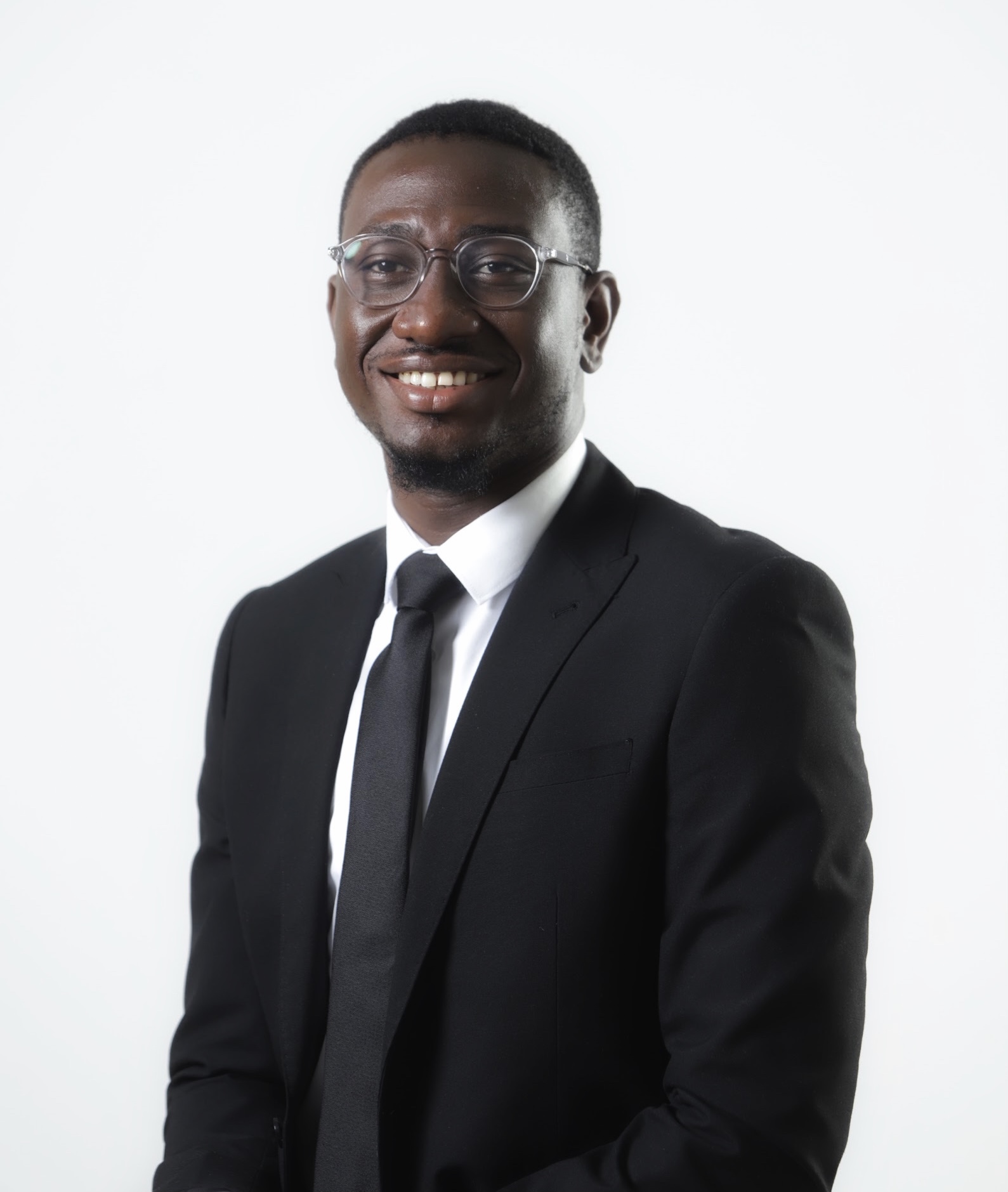 Ajani Jacobs - Winner of the 2020 GWP-C Young Caribbean Water Entrepreneurs Shark Tank Competition
Ajani's winning pitch was based on his project "The Use of Constructed Farm Wetland in the Cockpit Country's Martha Brae Watershed to Mitigate the Impacts of Climate Change."
The project looks at the design and implementation of a pilot constructed farm wetland (CFW) for flood mitigation and a treatment option on the tributaries of the Martha Brae River, affecting the Bunkers Hill Community. The CFW will play a part in fostering a healthy watershed and also aid in water quality improvement, flood protection and erosion control.
This pilot project is a nature-based solution. It mimics the functions of natural wetlands, allowing it to control the flow direction and retention time, and will therefore attenuate stormwater runoff. According to Ajani "The project will create a solution to environmental problems using the environment itself as a part of the solution."
The CFW will rely on natural processes involving the wetland plants, soils and their associated micro-organisms to improve or maintain water quality. The plant roots will also help to stabilise and hold the ground together, providing erosion protection and control. The pilot CFW will also act as a natural sponge, soaking up and holding water until it can infiltrate into the ground. Additionally, the nature-based system will slowly release any stormwater and flood runoff, which is not discharged into groundwater, into nearby streams, reducing the likelihood of flooding during storm events. Biodiversity and landscape in the area will also be enhanced due to the characteristics and functions of the pilot CFW.
The project also seeks to create key partnerships with local and international environmental agencies, local universities and foster community sustainable and enhancing livelihoods. The CFW is relatively cheaper and easier to operate than conventional treatment and flood mitigation measures, which means community members can be engaged during and after its implementation. Additionally, the project will foster engagement with community members, allowing them to better understand climate change and its impact on the environment and their community.
The Problem and Solution
Delving further into the winning pitch and project idea, Ajani explained in more detail the problem that the project is addressing. He shared that the Cockpit Country and its environs experience high volumes of rainfall averaging 25 – 380 cm annually. The Martha Brae Watershed located in this area, consists of several residential communities often affected by flooding and soil erosion. The problems are further exacerbated, as the island is very susceptible to climate change impacts and hazards, such as persistent and heavier rainfall and more severe weather systems.
These events increase the intensity and flow of stormwater runoff over ground surfaces, allowing more water to enter the watershed quicker than it can be absorbed by the land. This increases the flooding and its severity in the area, damaging infrastructure and agricultural produce which is the main livelihood in the area. The increase flow and intensity can result in a rise in the nutrient levels in the runoff, which can increase the likelihood of diffuse water pollution. Ajani stated, "This will impact water quality of the local freshwater sources used for domestic and irrigation purposes." He further stressed that "The project will provide a nature-based solution to assist with flood mitigation and maintaining the freshwater quality in the area."
Innovation
When asked what makes his project idea innovative in addressing a water-related issue, Ajani said "This project provides us with a local facility to study and further explore a relatively new concept, not widely used in Jamaica; the use of nature-based solutions for climate change resilience, in this case, its function in flood mitigation and maintaining water quality."
Plans for the Project and Investing the 4,000 Euros
The 2020 Young Caribbean Water Entrepreneurs Shark Tank Winner shared that plans for this project include developing partnerships with local and international environmental agencies. These partnerships also include universities, as the project will provide an opportunity for students pursuing environmental studies and other related fields, to develop their expertise in nature-based systems.
He further explained that his award of 4,000 Euros, will be used to offset the costs of the feasibility study and environmental impact assessment necessary to determine the characteristics of the area and best location for the pilot CFW.
About the Winner
Ajani Jacobs, raised in Mandeville, Jamaica is a 2019 Chevening Scholar, who graduated from Brunel University London with a Master of Science in Water Engineering. He also holds a Bachelor of Engineering in Chemical Engineering from The University of Technology Jamaica. He is an environmental enthusiast, keen on seeing the emergence of a mutually beneficial relationship between national development and the environment. He believes in the transition towards a circular economy, where economic activity is decoupled from an extract-use-dispose pattern and focuses more on recycling and re-utilisation of finite resources and raw material.
During his undergraduate studies, Ajani developed an interest in wastewater treatment and its potential to offset the burden on natural water resources. This along with the desire to develop more sustainable and resilient water management systems, propelled him to pursue a master's degree in Water Engineering and Sustainability. His current vision is to see Jamaica and the region by extension, become more environmentally aware and start enacting more policies that will strike a balance between economic growth, environmental protection and the social well-being of its citizens, especially since the region is very susceptible to the impacts of climate change.
When asked why he was compelled to enter the GWP-C Shark Tank Competition, Ajani said "I entered the competition because I believe this idea will provide an opportunity for us to study and develop a better understanding of nature-based systems and their role in creating more sustainable and resilient solutions to climate change." According to him "This project, as a nature-based solution, works with the environment instead of against it, while enabling community engagement."
Ajani expressed his joy and appreciation in being the winner of the 2020 GWP-C Young Caribbean Water Entrepreneurs Shark Tank Competition. In his words "Having just completed a programme in water engineering, with a research focused on sustainable water management from a holistic and integrated approach using the circular economy, this win provides an opportunity for me to extend this knowledge and implement a project based on these principles."
We wish to congratulate Ajani Jacobs once again on his win! We must also acknowledge the other amazing finalists in the competition:
Chandelle O'Neil (Trinidad and Tobago)
Dareem Jeffrey (Trinidad and Tobago)
Xarielle Gittens (Guyana)
Romiero Griffiths (Jamaica)
Special mention must also be made of our "Review Sharks" and our Sharks in the Final round of the competition. Finally, we must express our sincere thanks to our partner in the 2020 edition of this competition, the Caribbean Climate Innovation Center (CCIC). An organisation that is committed to developing a culture of innovation and entrepreneurship in the Caribbean, particularly through enabling entrepreneurs to solve climate-related challenges. CCIC is known for its tailored programmes in the region, which provide entrepreneurs with first-world business development training, business model development, mentorship, prototype development, networking and more.
Through our partnership with the CCIC, all finalists in the competition will be eligible for:
Full access to CCIC's Accelerator Programme and suite of courses via their clientbizz platform.
Access to 16 modules that cover a range of business development areas.
Introductory access to the CCIC GrowthWheel Platform, which provides an alternative to the conventional business plan and a wealth of other material on entrepreneurship, as well as strengthening and growing a business.
GWP-C through initiatives such as its Shark Tank competition and others, is committed to empowering young people to be agents of change in contributing to and advancing Caribbean water security. Youth are the present and their role as providers of solutions and critical stakeholders in water management and governance cannot be overlooked.