On April 8, 2016, a team formed by GWP China Hunan and Hunan Provincial Institute of Water Resources Research, visited the Primitive Terraced Field of Ziquejie in Hunan Province. It is listed by the UNESCO as agricultural heritages sites worldwide.

Located on Ziquejie Mountain at Loudi Town of Xinhua County, in the middle of Hunan Province, Ziquejie Terrace, also known as Ziquejie Primitive Terraced Field, is a fascinating natural protection space. First constructed in the Qin Dynasty (221 BC – 206 BC), it has over thousand years of history. Layers upon layers of terraces are mapped on the hills like green waves rolling among mountains. Ziquejie Terrace has farm lands of 9390 acres on over 500 terraces, spreading all over the hills at an altitude of 500 meters to 1,000 meters. All paddy fields are irrigated by natural water flows and local residents have planted and harvested rice in terraced fields by hands.

As Ziquejie local government has planned to develop some scenic spots but not destroy its primitivity, GWP China Hunan and Hunan Provincial Institute of Water Resources Research have conducted studies on terraced fields from different aspects since 2010 for the purpose of promoting agriculture in natural way and protecting water and ecological environment of Ziquejie. The research reveals natural irrigation mechanisms; divides Ziquejie into different parts according to their functions (tourism or protection) and identifies environmental protection system and measures. The results are further introduced by the local water authority into the Irrigation and Drainage Plan of Ziquejie.

The team visited the local monitoring stations and interviewed local officials. Its case study was completed with support of knowledge team of GWPO and launched on the GWP IWRM Toolbox Platform later in 2016. It is used for promoting natural terrace field management combining development and protection; sharing common experiences with other provinces; and advocating protection of natural heritage in China. The study programme was led by Prof. Guiyuan LI, Chair of GWP China Hunan and also sponsored by the Ministry of Water Resources. It was initiated from 2010. For the last years, they developed the mechanism of gravity irrigation and water resource allocation that could provide the background for future systematic management within the Ziquejie Terrace based upon large amounts of observational data collected. According to the study programme, the nonlinear autonomic regulation theory and "the groundwater reservoir on the same slope position" theory were applied to in water supply-demand balance model for groundwater irrigation. Based on the knowledge gained from the model and the local features of planning, history and culture, it also proposed functional zoning for Ziquejie Terrace. A broad consultation process culminated in adoption of protective regulations and measures were applied in functional zones.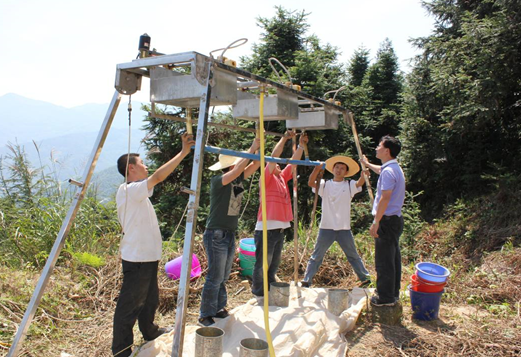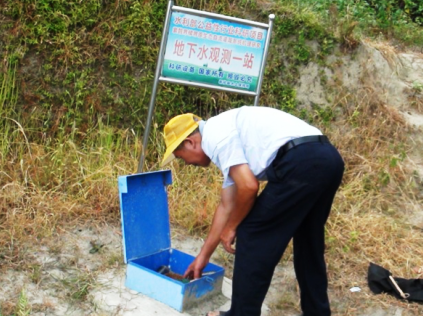 (The study team had worked with monitoring and other technical devices in Ziquejie for years.)

The suggested management tools were adopted by the local administration for remaining primitive nature of Ziquejie. They were implemented in "The Planning Report of the Water Conservancy Project of Ziquejie Terrace Scenic Spot" and "The Implementation Plan of Waterwheel Project of Xinhua County". The local tourism department embraced the tools as their technical support for sustainable utilization and tourism development of Ziquejie Terrace. The overall programme played a key role of Ziquejie Primitive Terraced Field in registering as 'Heritage Irrigation Structure' by the International Commission on Irrigation and Drainage (ICID).