In his address, Wang Hao explained that the project aims at 'a comprehensive treatment and constant flows of a healthy river' from the perspective of respecting nature, conforming to nature, protecting nature, and focusing on 'water' as the core value of Mengli water village. On behalf of GWP China, Wang Hao will be the leading technical advisor of the project.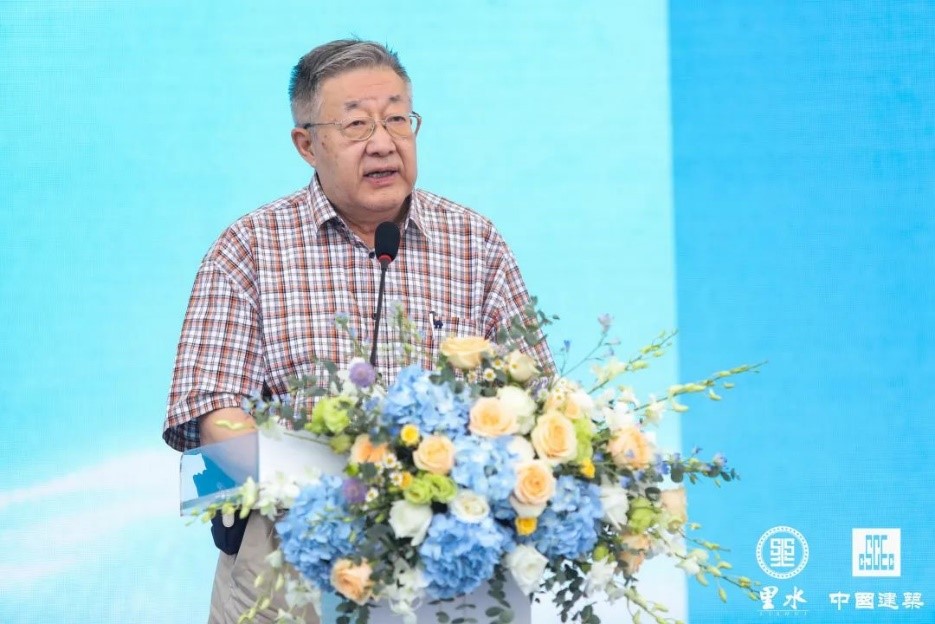 Wang Hao, vice chair of GWP China, on the launching of Lishui Project
"It has created a six-in-one term including water security, environment, ecology, water resources, culture, and technology", Wang Hao said, "the project should be guided by the government, promoted by enterprises, participated in by the public, and consulted by experts under the principle of 'recycling, separation of turbidity, unified regulation, and constant flows'. It would result in a concrete model guiding water environment management in small cities of Guangdong, Hong Kong, and Macao, making river basin residents happy and healthy."

Lishui River Basin Development Project is in the central area of Guangzhou-Foshan junction. The scope is from the south of Southwest Chung, to the north of Shuikou Dazha, and to the west of the east line of the first ring road of Foshan. The total area of the basin is about 66.01 km2. It contains 3 main rivers and 99 tributaries, with a total of 110 internal rivers. The basin covers 19 local administrative villages with 300,000 permanent residents.
The total investment of Lishui River Basin Project is 1.169 billion yuan, which is undertaken and operated by China Construction Water-Environment Co. Ltd. (CSCEC). The project targets a green and ecological water environment. The new development concept drives Foshan City towards the outcomes of achieving "Lucid waters and lush mountains are invaluable assets", and the overall deployment of pollution prevention and control.