Over 350 students of Shanghai universities registered on Zoom and joined the primary event. Along with other invited coaches from different sectors, Prof Yunzhong Jiang, regional coordinator of GWP China, explained participants the value, risks and challenges about water, the impact on water on social, economic and natural development, as well as the role, tools and outcomes of IWRM upon the GWP knowledge resources.

The statistics show that Shanghai has about 430,000 students in universities and colleges. Generally, they apply for short-term positions to improve their professional capabilities and social communications during summer and winter vacations. It requires a vast number of internships. COVID-19 had routines changed and affected. In case of the large-scaled pandemic, students and faculty had to leave the campus and completed lectures on the Internet. Major industries were also affected by the epidemic of varying degrees that have squeezed employment and labor market. Opportunities in the regular internship were rare.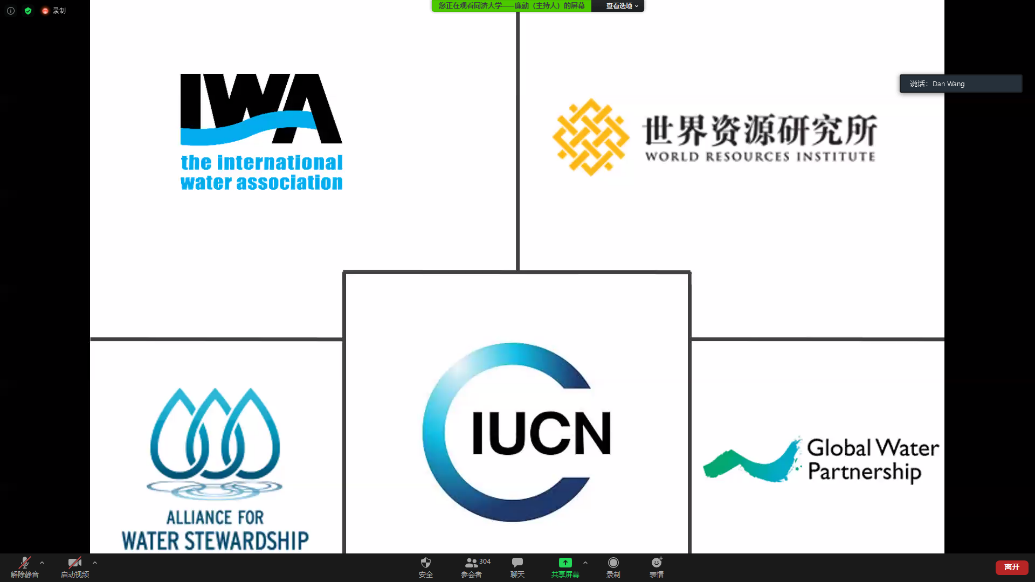 The virtual social practice relies on the multiple-stakeholders' cooperation mechanism that convenes powers of water and environment-related enterprises, academic organizations and NGOs who can help undergraduates resolve challenges.
Q&A and interactions facilitated students to explore their vision on professional industries and revealed another window to observe the existing challenges.

The most frequent question, in the free discussion, was about 'the impact of economic pressure on the sustainability of the International NGOs'.

"Changes of international and national investments would bring opportunities for the NGOs, albeit the global economic challenge cannot be understated due to the severe epidemic", Prof Jiang said, "On the other hand, the governments, concerning the public health and natural security, would prefer to the nature-friendly enterprises that have invested in optimal infrastructures and technologies towards the least influence on water and environment, and the most effective productivity."

According to Prof Jiang, the quarantine has unexpectedly accelerated the low-carbon progress. The private sector, public department, institutions and individuals, owing to healthy and financial crises, have adopted to more efficient media to exchange, such as 'online meetings/workshops', and to flexible places, like 'working from home'. "The said differences could contribute to the aim at water efficiency and security, as well as the sustainable development of natural resources. If anything, the committed advocates—relevant international NGOs—might have another 'Spring' to boost their influence", Prof. Jiang commented.