Friendly collaboration between six countries laid concrete foundation for interregional exchanges and peaceful regional environment. The birth of Lancang-Mekong Water Resources Cooperation Center (LMWRCC) set up a more harmonious relationship between the river basin stakeholders. As a young organization in March 2017, LMWRCC has organized multiple activities of communications, capacity building and interactive visiting. Different groups from those countries have been invited to China to acquire water-related innovative techniques or knowledge, and exchange practices or experiences.
For technical exchanges of water resources management in Lancang-Mekong Countries and pragmatic cooperation, Lancang-Mekong Water Resources Cooperation Center hosts a Technical Training Program on Flood Control from 23 to 3 December 2017 in Wuhan Province, China. It's an outstanding remark on the first page of friendship recording between GWP and LMWRCC.
GWP China Region, jointly with GWP Southeast Region and South Asia Region, will organize officials, experts and professionals from related countries forward China. With a warm invitation from the Ministry and the Changjiang Water Resources Commission, they will visit the hometown of the Yangtze River and have an excellent training scheme provided by LMWRCC and Changjiang Institute of Survey, Planning, Design and Research (CISPDR).
LMWRCC and Changjiang Institute will provide guests with expert tutoring, technical exchanges and site investigations, etc. Lectures focus on the challenges of river governance. From the professional and technical aspects, they will comprehend flood control strategy and planning management in China, flood control plan in the Changjiang River basin, flood control analysis in the Changjiang River basin, mountain torrent hazard management, etc. Upon the theocratic contents, the schedule of site investigations will illustrate trainees the Three Gorges Hydropower-complex Project and Lushui Water Control Project.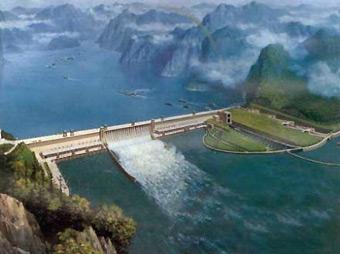 (Three Gorges Water Control Project)