On June 30 and July 1, 2016, the initiators invited 100 experts and delegates from the Ministry of Water Resources, pilot cities, media and etc. gathering in Ningde in Fujian Province. The participants visited the pilot project in Ningde and had discussions afterwards at the thematic session.
Fujian Provincial Government has attached importance to the ecological security of rivers. On behalf of the Government, Huang Qiyu, the Vice Governor of Fujian Province, said "the programme has been implemented since last year and it has explored innovative tools and measures. We encourage you to have your experiences and lessons shared through this opportunity for further improvement and communication."
On behalf of GWP China, Chair Cai Qihua and Standing Vice Chair Wang Hao delivered their speeches from their professional aspects.
For Mdm. Chai, it is highly appreciated the achievement of Fujian Programme that has promoted ecology-friendly development of rivers. She said, "in the priority of ecological security and self-restoration of rivers, the river management should be integrated with water engineering, hydrology, environment, forests, agriculture and culture. It is an art of comprehensive management. "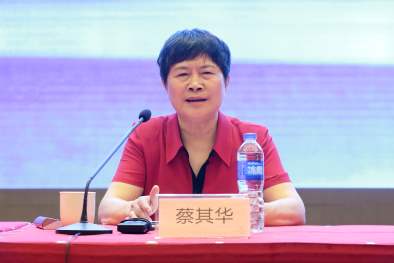 Mdm. Cai, Chair of GWP China
For Prof. Wang, he is quoted as saying that "the programme is locally tailored through better practice of the Public-Private Partnership (PPP) Module. The programme was prepared well on a scientific pre-evaluation system that should be learnt by other counterparts".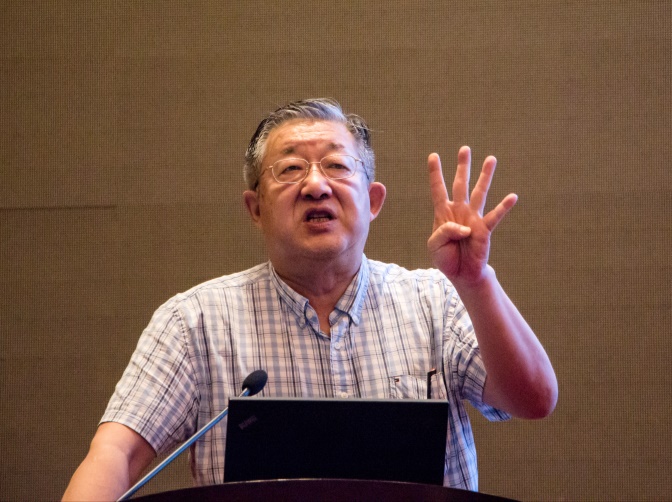 Prof. Wang, Standing Vice Chair of GWP China
The session also witnessed the agreements valued 11 billion RMB (1.7 billion USD) signed between governments and local enterprises for joint promotion of this programme in Fujian Province.