Preceded by China and South East Asia in 2015 and 2016 respectively, the event was hosted by South Asia Regional Water Partnership (RWP), and supported by GWPO, the Geneva Water Hub and UNESCO-IHE.
On the foot of Himalaya, the thematic workshop was opened by addresses of the RWP leaders. GWP China Regional Secretary General, Prof Yunzhong JIANG, addressed to the workshop and facilitated the last session together with chairs of South Asia and South East Asia. Prof Mara Tignio from Geneva Wa-ter Hub, Prof CHEN from Xiamen University and Prof Surya Nath Updhyay from GWP Nepal helped attendees set the scene with an overview of current water and rivers cooperation progress at global, interregional or regional level, respectively.
Experts, practitioners and officials exchanged their lessons and experiences in line with the given topics, i.e. 'insights of interregional water cooperation', 'challenges and solutions', 'further process under the SDGs' and 'value added as the result of promoting gender and youth'.
The last day was observed for interregional coordination dialogue between four Asian Regional Water Partnerships – Central Asia and Caucasus, China, South Asia and South-East Asia. The joint efforts would be invested at such fresh themes as Pan-Asia progress, SDG-PF implementation and youth/women campaign. The WACDEP should be remained its regional schedule under the certain budget and additional interregional working plan could be carried out only upon an applicable pro-posal with its corresponding capital resources, as agreed by all leaders of four Asian Regional Water Partnerships. Two and half years of south-south cooperation dialogue has strengthened mutual un-derstanding between Asian regions; helped regional heads foster a sense of facilitating and contrib-uting to other regions; and reinforced interregional relationship within the GWP network. It's con-vinced such neutral and interregional platform would promote more exchange and productive cooper-ation between the countries in Asia. As an echo to the key blueprint of China, it would contribute to "the Belt and Road" (abbrev. B&R) towards an equal, friendly and secured international community.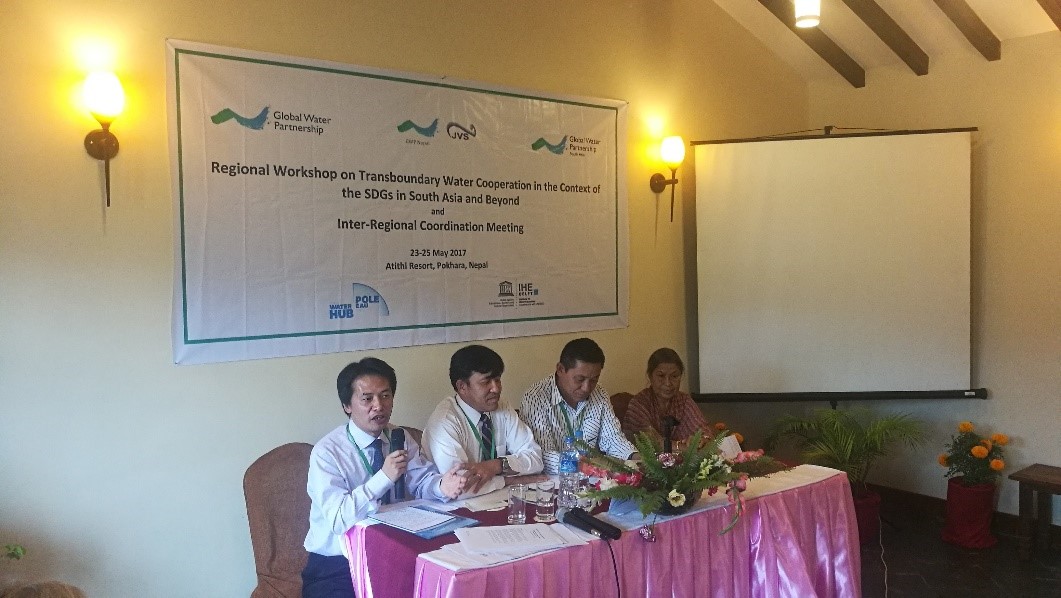 (Prof JIANG, Secretary General of GWP China, chaired free discussion)