Under the "water security for sustainable development," the 3rd Asia-Pacific Water Summit (APWS) was opened by the address of H.E. Aung San Suu Kyi, State Counsellor of Myanmar, on December 11, 2017.
The Summit invited leaders and heads of related governments from China, Singapore, Vietnam, Australia, Indonesia, Israel, Philippines, Japan, Bhutan, Kyrgyz, Nepal, etc. The directors of international organizations to the event were International Center for Inte-grated Mountain Development (ICIMOD), ADB, World Water Council, etc. Mr. Zhiguang LIU, Director General and Mr. Zhao HAO, Division Chief, International Cooperation, Science and Technology, Ministry of Water Resources of China, attended the Summit on behalf of the government. Mr. LIU released the statement echoing the theme and delivered the commitment to achieving water security for the earth. Along with him, the heads of states and governments set out declarations toward water security for sustainable development as well.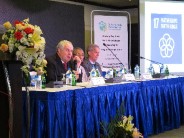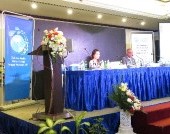 (left to right) Dr. U Cho Cho; Panel with Mr. François Brikké, Dr. U and Dr. David Molden from ICIMOD; Dr. Ravi Narayanan from APWF
The Summit set up three parallel thematic sessions on December 12, focusing "financing the implementation of the water-related SDGs"; "working together: multi-stakeholders' partnership for regional cooperation" and "source-to-sea opportunities in the Asia-Pacific region." The stakeholders prepared for different topics to address a variety of water issues and exchange solutions for these problems in an appropriate manner, which would form a basis for sustainable development of the world.
GWP, ICIMOD and APWF co-organized the session of "Working Together: Multi-Stakeholders' Partnership (MSP) for Regional Cooperation." The two-hour session received various responses and echoes from the audience.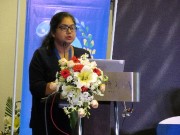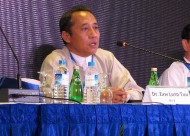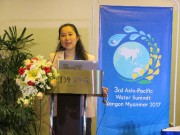 (left to right) Dr. Aditi Mukherji from ICIMOD; Dr. Zaw Lwin Tun with Ministry of Irrigation of Myanmar; Dr. Yumiko Yasuda from GWP
Four regions in Asia, including GWP Central Asia and Caucasus, GWP China, GWP South Asia and GWP South East Asia, illustrated audiences the practice on running the mechanism of multiple stakeholders' coordination and its impacts on the interregional relationship.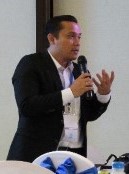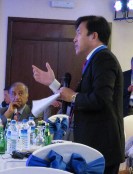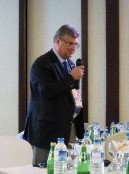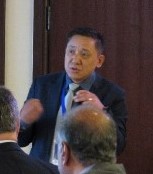 (left to right) Mr. Fany Wedahuditama & Dr. Watt Botkosal from GWP SEA; Mr. Vadim Sokol from GWP CACENA; and Dr. Lam Dorji from GWP SAS
Transboundary cases showed cooperation progress of "Brahmaputra" from Dr. Sucharita Sen from Saci Waters, and Dr. Watt Botkosal from GWP Southeast Asia Region revealed the significance of coordinating "Mekong River" with "Lancang-Mekong River Cooperation." By the geographical scope, Dr. Ravi Narayanan from APWF shared the key mission of this organization, and Yilin MA from GWP China Region illustrated the vital role of multiple stakeholders partnership in the implementation of "the Belt and Road Initiative" and common interests behind it. The multiple stakeholders at interregional, regional, and national levels would be supportive of a broad collaboration. While targeting at concrete results, it must em-ploy in communities. Dr. Zaw Lwin Tun and Dr. U Hla Baw from water-related governments of Myanmar delivered their practical experiences of convening diverse civil societies and NGOs toward a joint mission.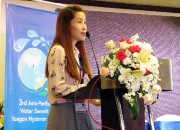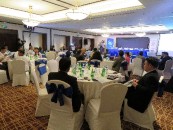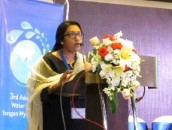 (left to right) Ms. Yilin MA from GWP China; Audiences at the Venue; Dr. Sucharita Sen from Saci Waters
"Water interacts people," said François Brikké from GWP, "and the way of interacting multiple stakeholders is a deter-miner to key decisions and investments that would affect natural resources and human living environment."
The most recommended methods were 'transboundary river water sharing', 'flood event information sharing', and 'regional networks'. The MSP would help policymakers, experts, planners, and practitioners exchange data, information, ideas, and perspectives towards achieving a universal solution.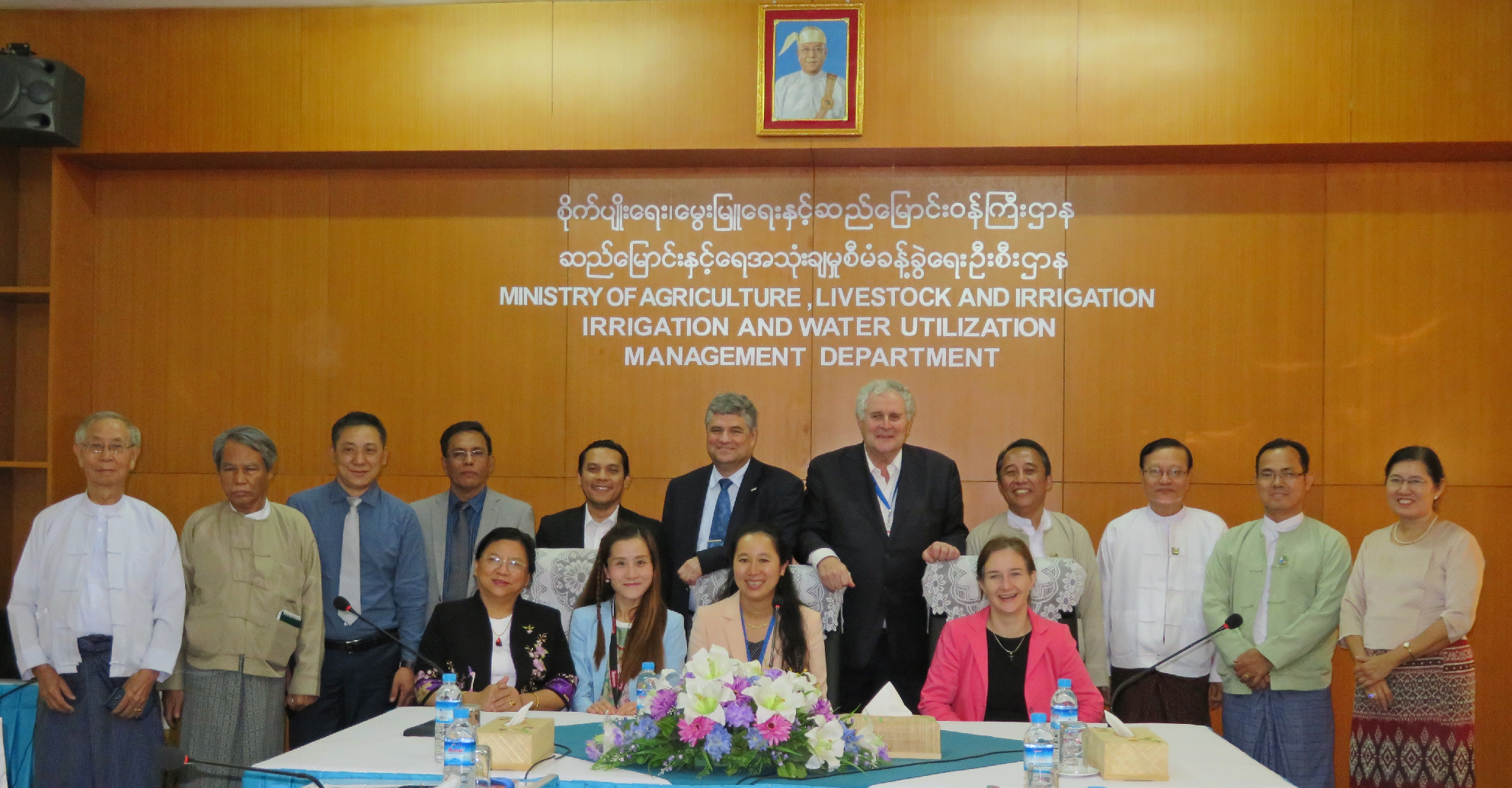 GWP Delegation visited the Ministry of Agriculture, Livestock and Irrigation of Myanmar, the Host Institute of GWP SEA Myanmar National Water Partnership