Together with Hunan Institute of Water Resources and Hydropower Research, Hunan Provincial Children and Women Community Centre, Hunan Provincial Committee of Land and Resources, Hunan Provincial Department of Water Resources, Youth League Committee of Zhongye Changtian International Engineering Co. Ltd, Southern Airline(Hunan) and The Party History Exhibition of Hunan, Xiangya Hospital, etc. GWP China Hunan designed a set of activities for 8 to 9 years old students.
The volunteers shared booklets of water resource protection tailored for elementary students with over a hundred of kids in Yijiawan Center School. The concepts and tools of saving and protecting water as well as ecological development were interpreted in engrossing manner. The kids enjoyed all activities and as interacting with volunteers, they scrambled to express their views on "how to save water" and "what we can do with water". The most impressive glimpse for volunteers was the smile and laugher of students.
Since 2015, GWP Youth Strategy has been implemented at all levels, targeting at juvenile to foster water talents and future decision makers for sustainable development. Along with the Strategy, GWP China Hunan has conducted a bunch of activities in Hunan for two years. In 2017, the water education in elementary school of remote mountain area rooting awareness of IWRM, water conservation and ecological development in children's mind at a young age.
The thematic campaign enables GWP China Hunan to have a strong network of various partners, i.e. Hunan Deyu Hydropower Construction Co.Ltd, Jianghua Dalin River Hydropower Co. Ltd, Hunan hy-drology and Water Resources Survey Bureau, Hunan Hualing Lianyuan Iron and Steel Co. Ltd, Science and Technology University of Changsha, Hunan University, Hunan Polytechnic of Water Resources and Electric Power.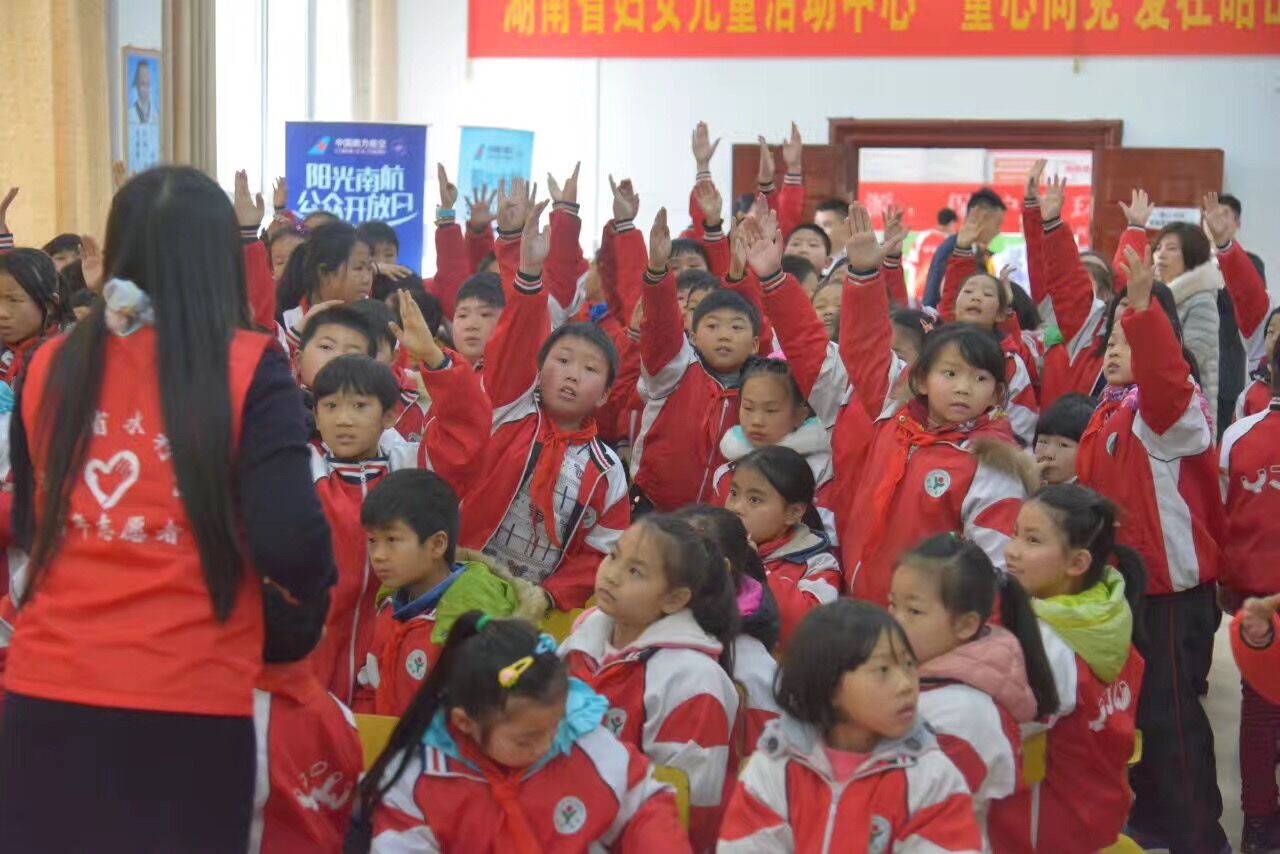 Pupils are scrambling to answer "how to save water" and "what we can do with water"