GWP Steering Committee Member and CEO of Thirst Mina Guli announced her most ambitious running campaign, #RunningDry, in March 2018. For mobilising people and companies to find ways to help solve the global water crisis, she developed a plan of 100 marathons in 100 days in famed cities around the world. Shanghai and Guangzhou (capital city of Guangdong province) rank in the Guli's top visiting list. As a vital part of the campaign, inhabitants & residents are invited to tell stories of what's happening in their hometowns along her running route.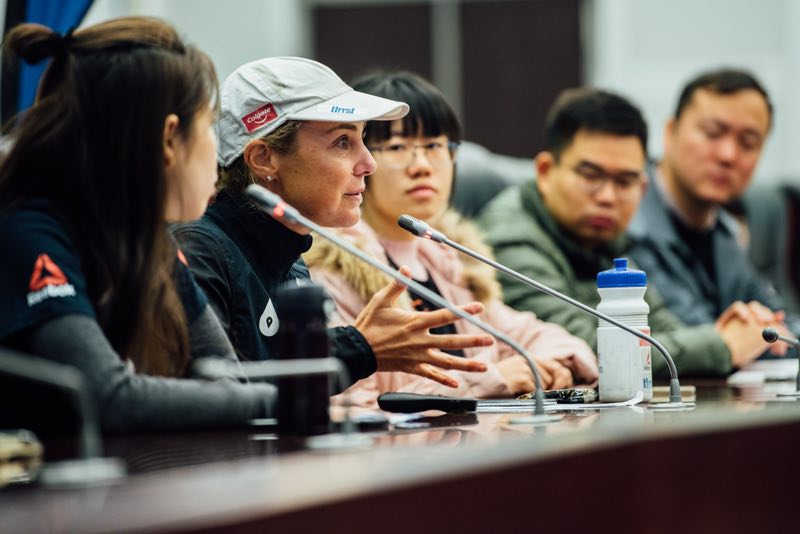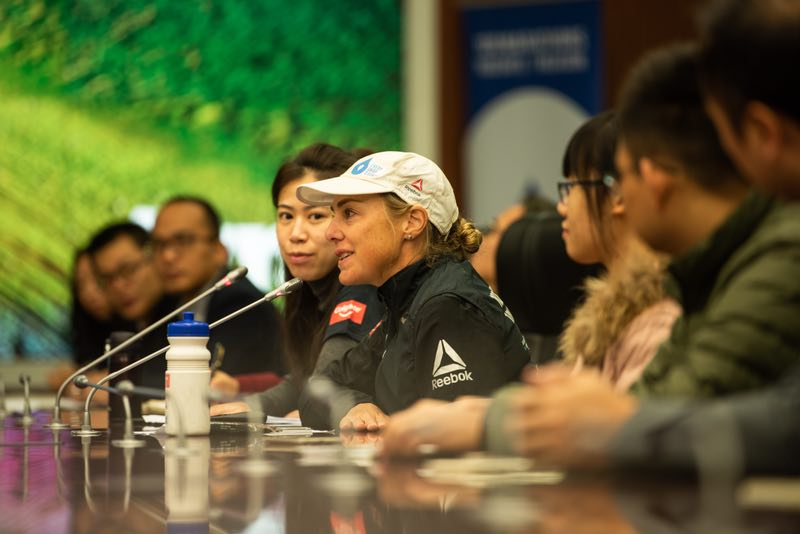 Dialogue between Mina & Young Professionals in Guangzhou
In Guangzhou, Pearl River Commission gathered up young representatives from river-related departments & institutions to develop a thematic dialogue with Mina Guli in the commission building on December 12, 2018. "Mina initiates an innovative method to inspire citizens and share the world with a common mission on water-saving", commented Guangyan ZHANG, the focal point of the Pearl River Commission, "it arrives widespread dissemination and effectively draws public attention on water challenges."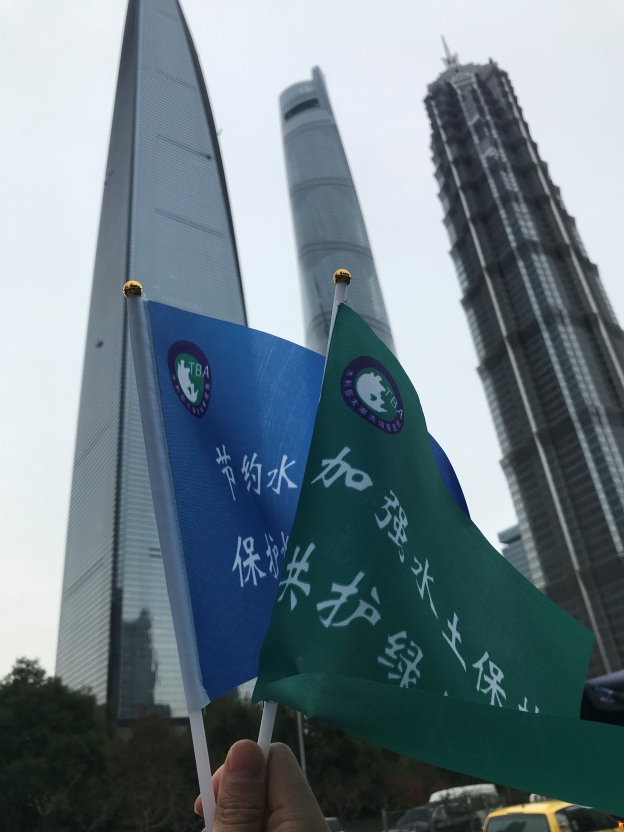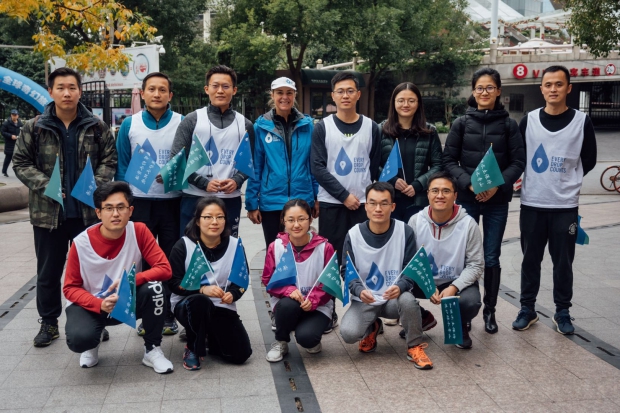 Running in Shanghai
In Shanghai, Taihu Authority convened volunteers from the Municipal Sci-Tech Museum, water-related institutes and research centres to reach a notable marathon campaign. Saturday morning, 15 December 2018, joggers held slogans of water saving & protection while running on the designed route at the feet of the Oriental Pearl Radio & TV Tower which is one of the most popular spots as it offers visitors an aerial view of the city landscape. After the sport, Shujun YAO, the focal point of the Taihu Authority, invited Mina Guli to visit the Municipal Sci-Tech Museum where was organising a water-saving thematic campaign to the public. Children and parents spent their weekend with Mina and volunteers to share stories, learn knowledge & skills and play games on the theme of #RunningDry. While explaining kids the value in water & natural resources, Shujun became aware of their focused looks that made her conscious of the weight on knowledge sharing & dissemination to the younger generation. "Vary from traditional routines, the 100 Marathons enlightens me on manifold sorts of water-related promotions or public involvement activities", said Shujun, "water sector is not working alone. I am truly moved by GWP colleagues and Mina teammates who devote to water development. Such strong beliefs, motivation and determination prove me that each one of us can make changes towards a healthy & green world."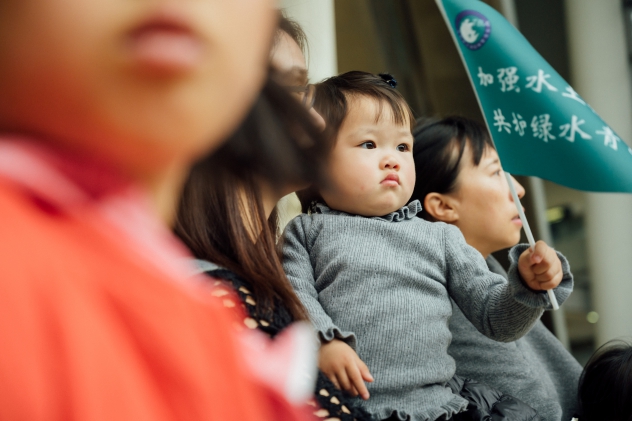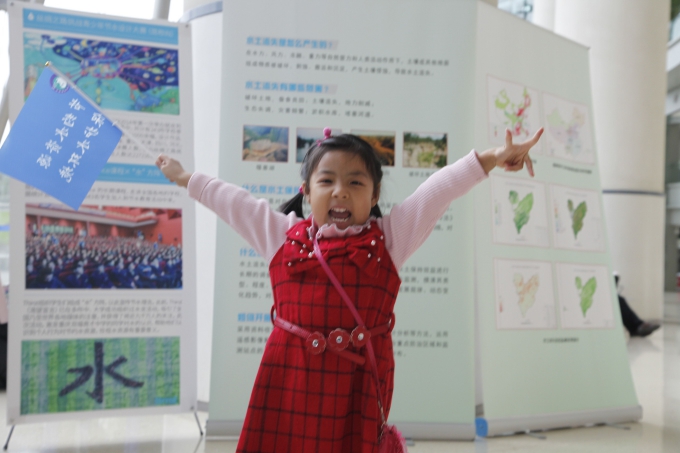 Little Angels on Water Protection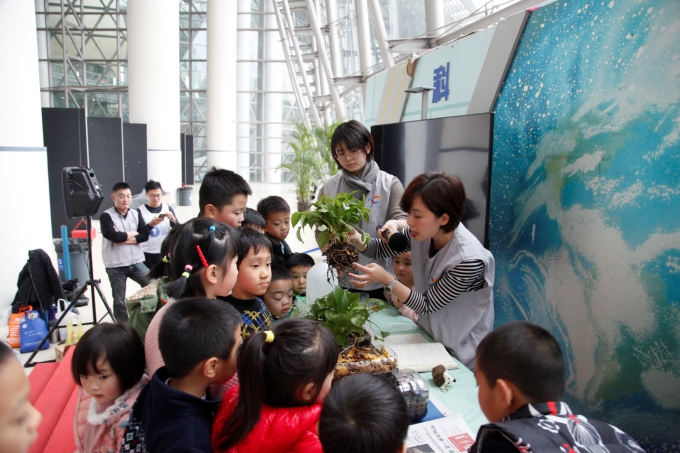 The Pearl River is China's third-longest river, 2,400 kilometres, after the Yangtze River and the Yellow River, and second largest by volume, after the Yangtze. As an extensive river system in southern China, it also drains northern parts of Vietnam. The mouth of the Pearl River forms a large bay in the southeast of the delta, and this bay separates Macau and Zhuhai from Hong Kong and Shenzhen. Taihu (or Lake Tai) is a large freshwater lake in the Yangtze Delta plain. The lake locates in southeast China with an area of 2,250 km2. It is the third-largest freshwater lake in China, after Poyang and Dongting. It links to the renowned Grand Canal that refers to the origin of several rivers, including Suzhou Creek.