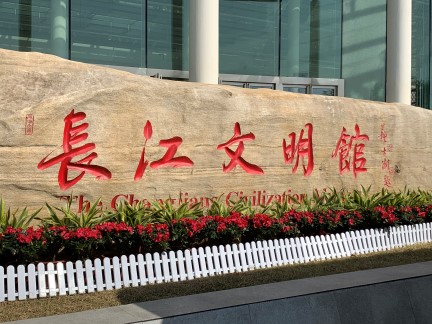 Forum Venue-Changjiang Civilization Museum
On the theme of "Confluence: Great Rivers Civilizations— High-Quality Development for a Sustainable Future", Global Water Partnership China (GWP China) facilitated the host organisation--UNESCO, the Cultural Bureau of Wuhan Municipal, the Foreign Affairs Office of the Municipal Government of Wuhan, and the Changjiang Civilization Museum.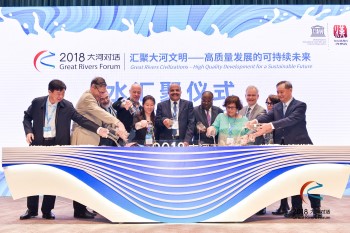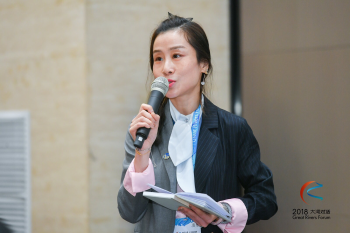 GWP's contributions to the Forum
The 3-day event invited more than 150 experts and officials from 70 countries representing different international organisations, governments, civil societies including UNESCO, the International Council of Museums, and the Global Network of Water Museums; Columbia University, Russian Academy of Sciences, Wuhan University; UNESCO centres, etc. It offered itself as an open international platform for experts and managers from various fields, which met the mission of GWP of setting up a multiple-stakeholders platform in the world. Yilin MA, Regional Communications Officer of GWP China, expressed the shared purpose at the Forum. From an aspect of GWP, the collaborative outcome of the GWP network, sister cities and UNESCO networks (World Heritage sites, Creative Cities, Biosphere Reserves and Ecohydrology Pilot Sites) should contribute to pushing forward high-quality development along great rivers, with particular attention to their ecological and cultural environment.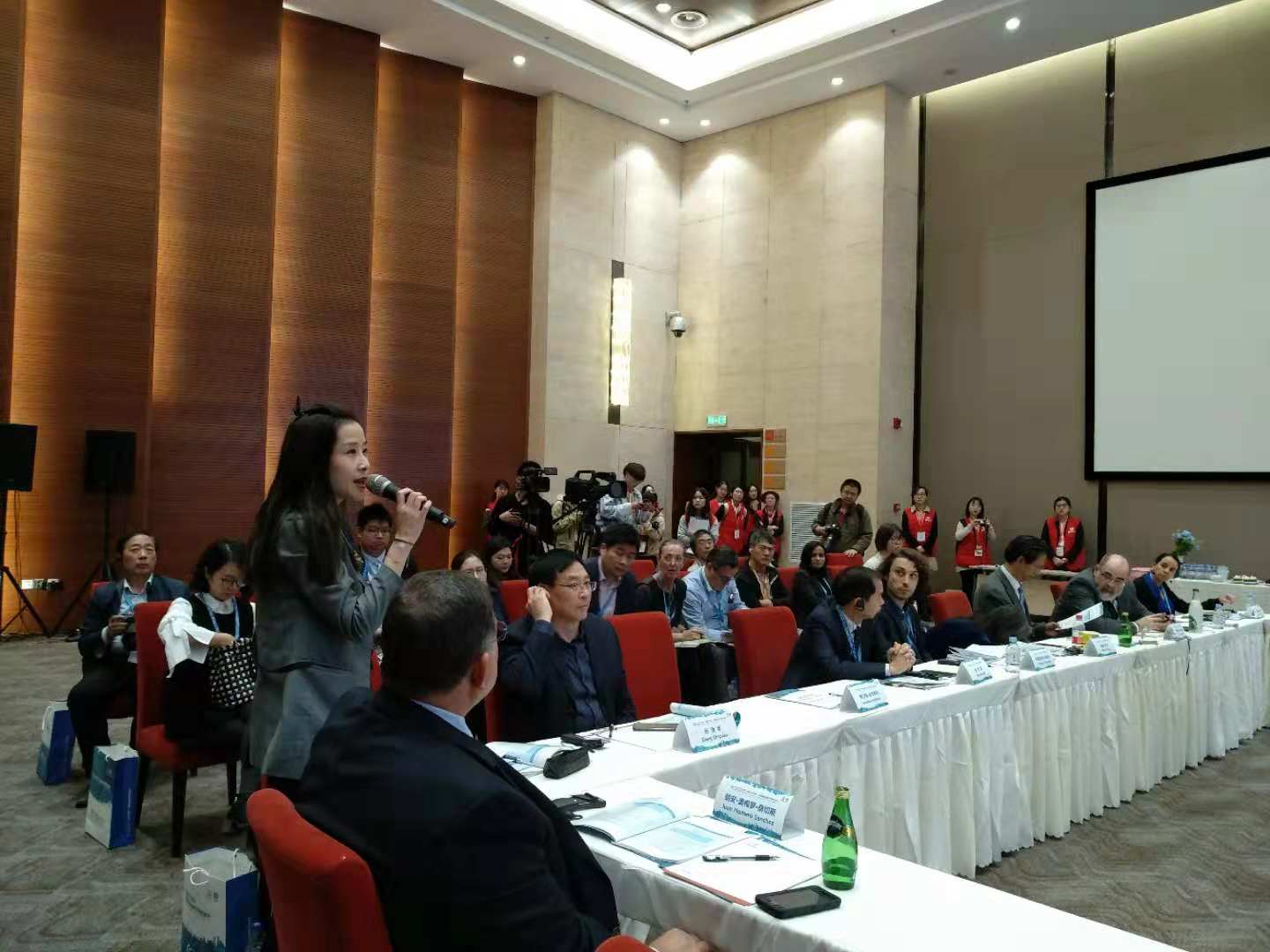 Session II Visualizing Water Worlds along Great Rivers – Water Museums, Heritage, Memory and Sense of Place
The Forum focused on three topics, "River Culture: preserve and let evolve natural and cultural heritage", "Visualizing Water Worlds along Great Rivers – Water Museums, Heritage, Memory and Sense of Place", and "Urban development along with great rivers – re-connecting the city with its river".
At the session of "Visualizing Water Worlds along Great Rivers-Water Museums, Heritage, Memory and Sense of Place", Yilin delivered cooperation proposals to the counterpart organisations from Latin American, Central European and Asian regions. Dr Eriberto Eulisse, Coordinator of UNESCO-IHP & Water Museums Global Network, echoed coordination initiatives from GWP and encouraged his network museums to explore comprehensive collaboration programme with GWP regional partnerships.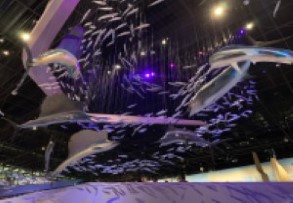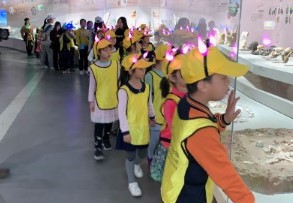 Teenagers' Water Education in the Yangtze River Museum (Changjiang Civilization Museum)
The forum and business journey of Dr Weber-Fahr, GWP CEO & Executive Secretary and the GWP Communications team in China helped GWP China win great attention from peer organisations at each level. Sidi Coulidy, Regional Communications Officer from GWP West Africa, has initiated potential knowledge collaborations with the Ministry of Water Resources of China under the 'water museum' theme. In his visiting in China, Sidi achieved consensus with his counterpart, Ms. Ziping SHAO, Division Director of the Education Centre of the Ministry of Water Resources, that GWP West Africa and the Chinese authority would set up a bunch of cooperation plans for the water knowledge exchanges, promotion and communications between African and Asian regions. At the UNESCO Great River Forum, Curator of the National Water Museum of China, Zhirong ZHANG expressed their interest of joining the GWP Network for public exchanges with international counterparts via the GWP platform in future. The National Water Museum could play a constructive role in the knowledge evolution of GWP in the new strategic phase.