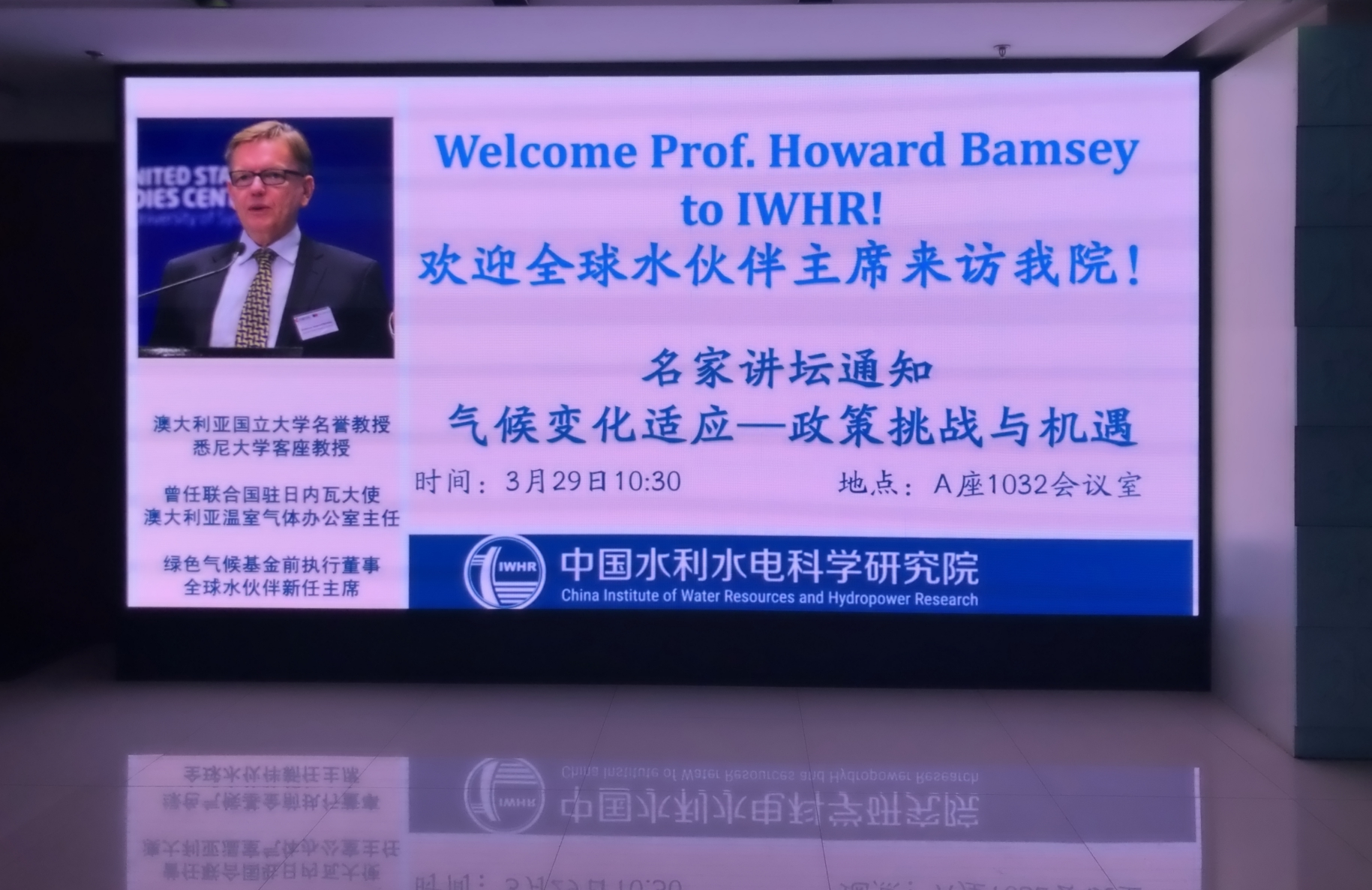 On March 29, Prof Howard Bamsey interpreted interactive impacts between government and climate change adaptation at the "Master Lecture" with the youth, experts and professionals of the water sector, at the invitation of IWHR.
In the long and tortuous course of "adapting" climate change, countries have been suffered from challenges, losses and disasters, and thus, gradually aware of the benefits of implementing 'climate change adaptation', and its impacts on water, environment, ecosystem, agriculture, and social-economic growth. "It is a quite long time as people have struggled about what role of 'climate change adaptation' in the policy framework. Many countries have concerns if it is the last line of defence or source of opportunity", said Prof Bamsey.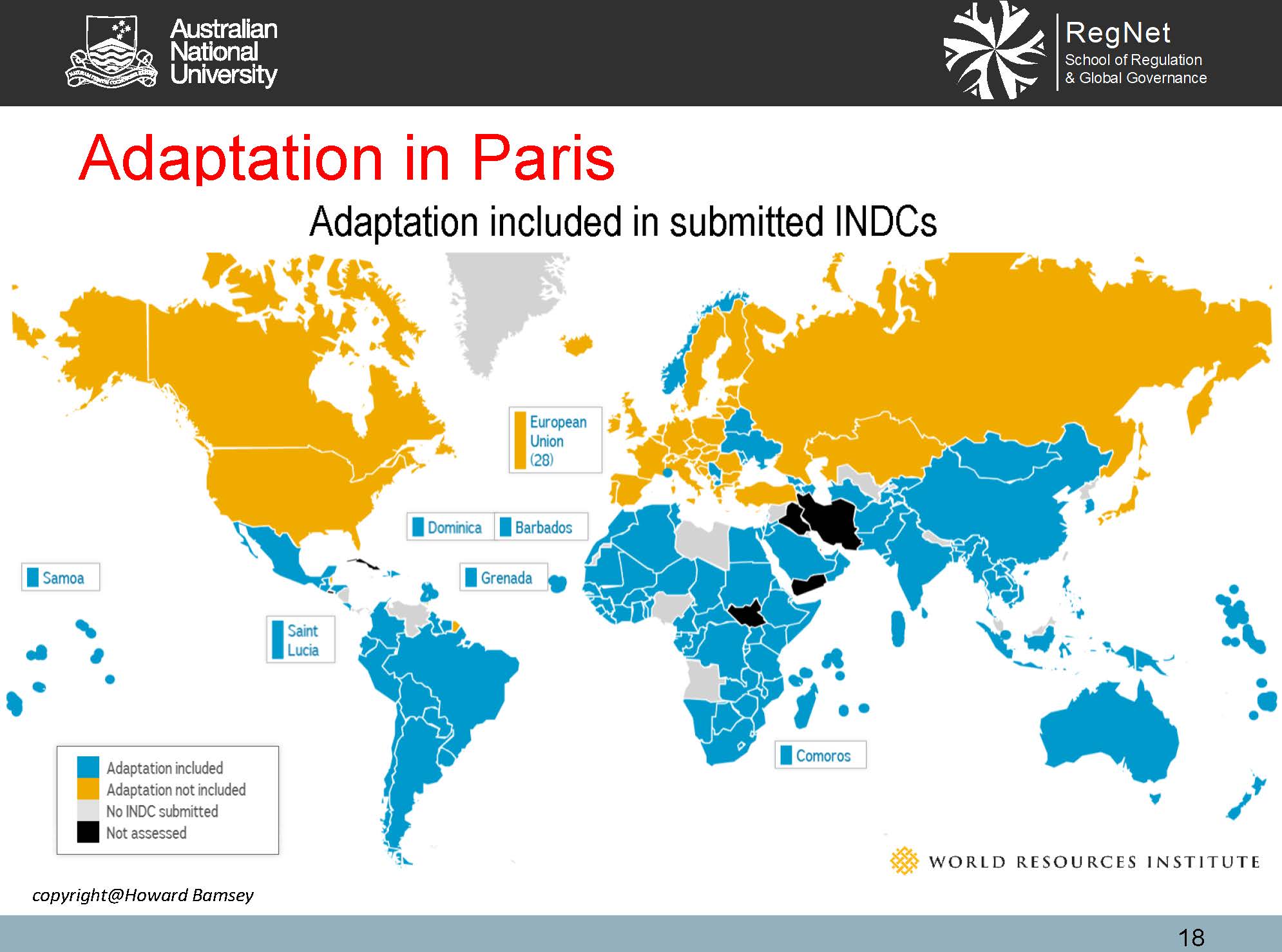 "What are the top three issues related to climate change?" "They are water, human health, and agriculture", he added, "water is very often the first casualty of climate change."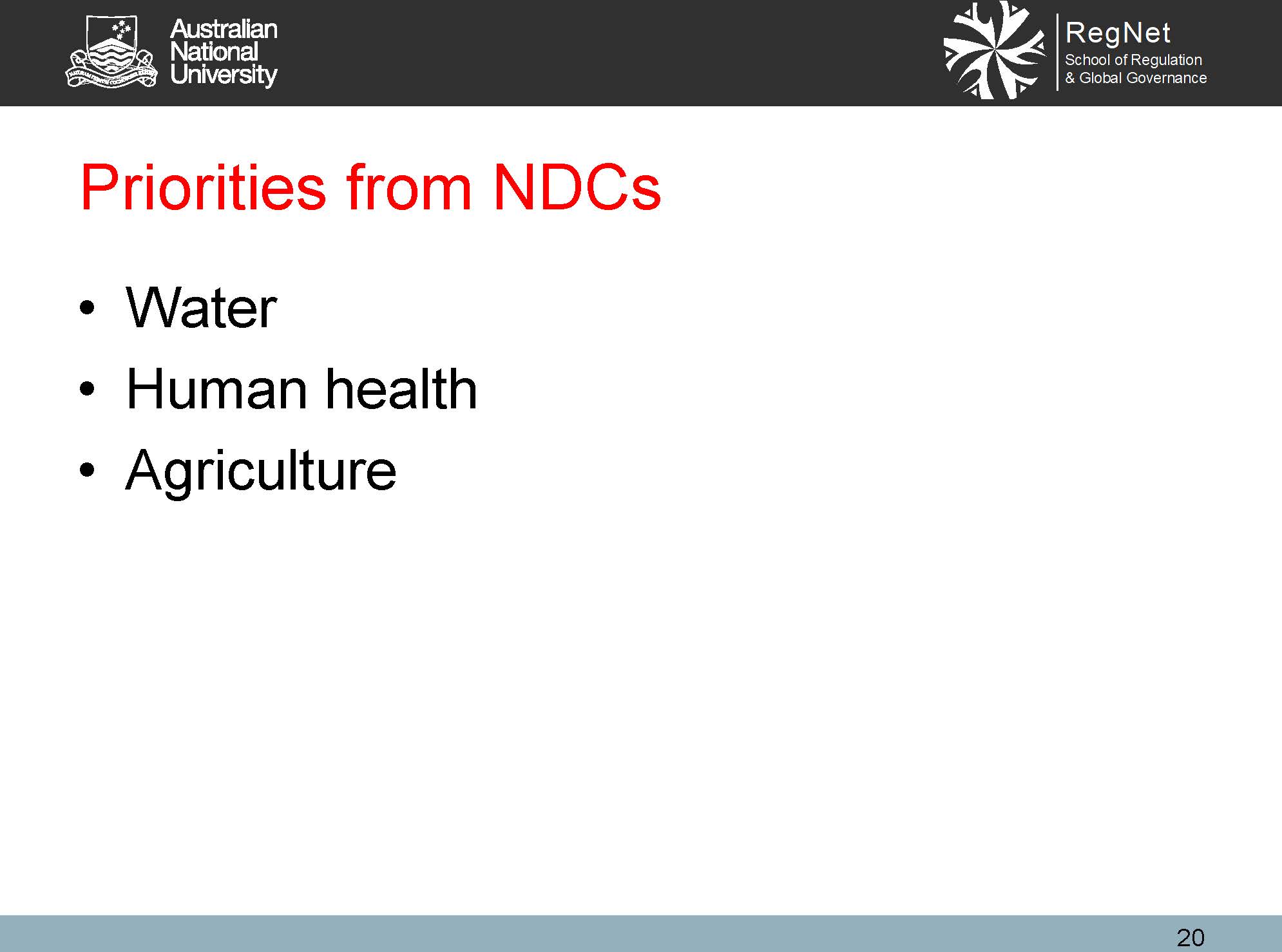 His open and freestyle way of communications inspired the interests of audiences. In the Q&A, he received frequent questions and comments, a quite challenged one stirred the rate of interactions to the top:
"When we talk about 'climate change', 'adaptation' always comes with 'mitigation'. Unlike the former, 'mitigation' can be recorded and reported, such as indicators, standards and data. Whereas 'adaptation' is abstract, even widely mentioned, we can barely define outcome or efficiency of adaptation. Otherwise, is there any methodology or mechanism contributed to quantify it?"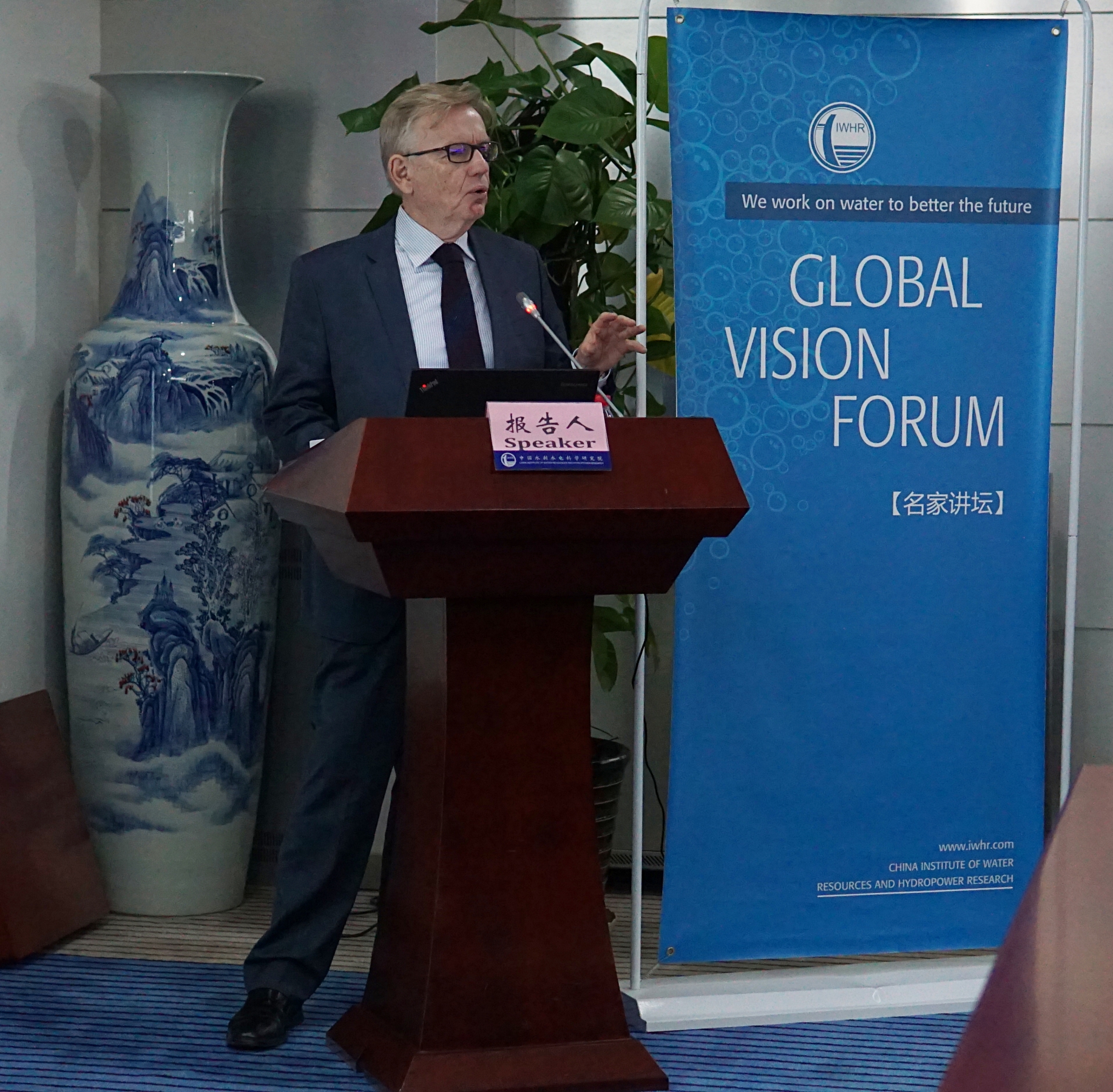 After the tough comment deliverred, he showed a warm smile, "I want to say it is a brilliant question," his super-modest feedback made people laughed, "we have always discussed what difference between them." It reminded him a pilot project in Australia:
"The Murray–Darling basin is a large geographical area in the interior of southeastern Australia. The basin, which drains around one-seventh of the Australian land mass, spans most of the states of New South Wales and Victoria, the Australian Capital Territory, and parts of Queensland and South Australia. It is one of the most significant agricultural areas in Australia. Last century, as the open channel was not efficient to water resources, the irrigation in this basin carried out optimal measures. The pipeline, after infrastructure, achieved the water saving objective by 30%."
"Along with the improvement, it's unexpected that greenhouse gas issues occurred when people used piping or water supply equipment consuming electricity. Energy consumption was increased by 30%, causing greenhouse gas emissions. Adaptation comes with mitigation, and they are not separated." He emphasised the value of 'integration' in all sectors. "Many years later, when another government came to us consulting with the same challenge, we recommended them promoting renewable energies while developing infrastructures for irrigation efficiency."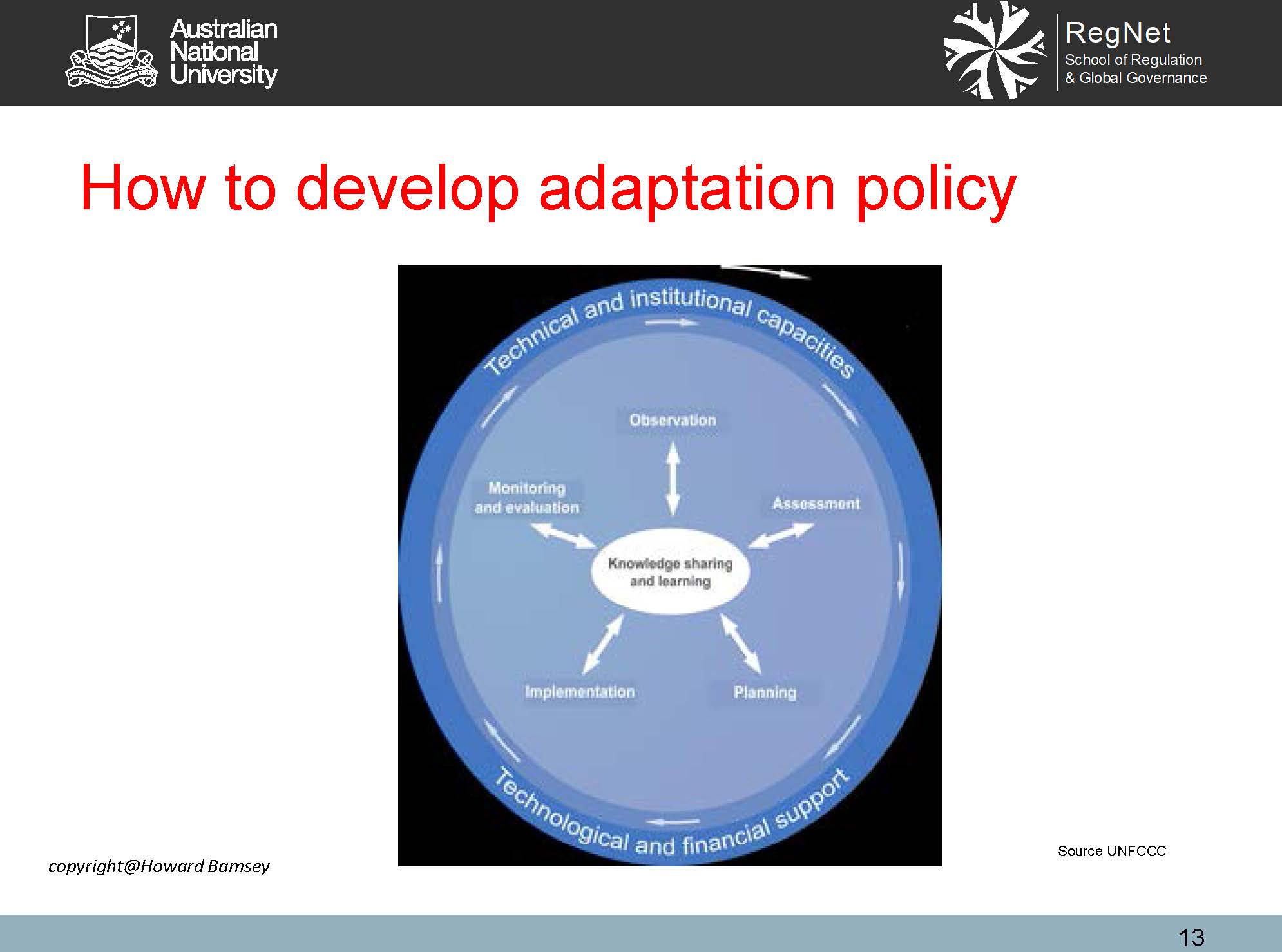 In his view, water issues are bound up with climate change, ecology, health or agriculture. As in the Murray–Darling case, "an effective global response to climate change must comprehend all the water problems that GWP seeks to remedy. The integrated water resources management, for instance, reflects that a single sector cannot reach any solution/target without the engagement of other sectors."
GWP's network is one of his favourite topics, "3000 organisations around the world form the network of GWP. It refers to the countries or communities concerned. In other words, the problems and the solutions are effective to local people, and the lessons learned locally are made available through the network so that others can benefit."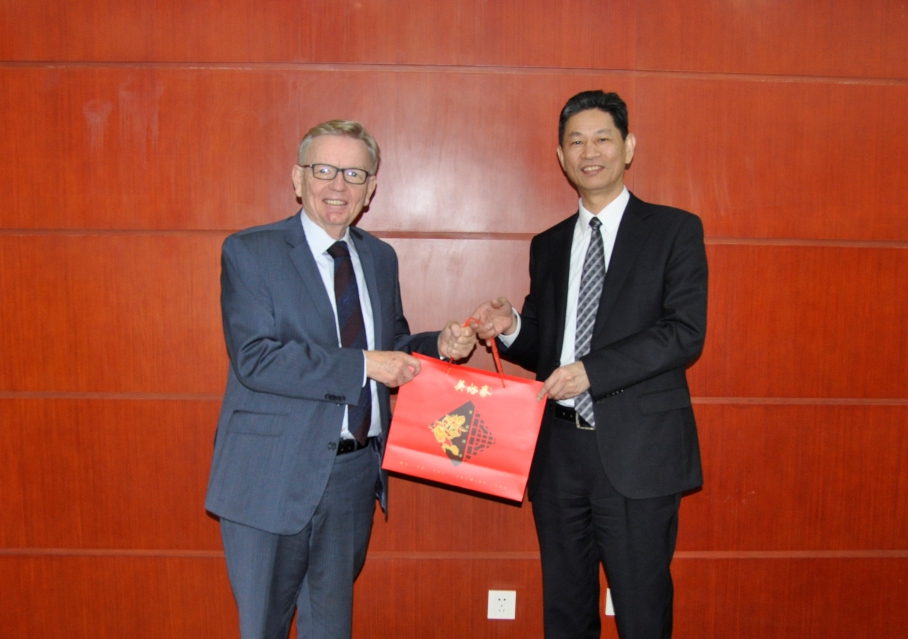 Meeting with Shangfu Kuang with IWHR
In the official journey of Prof Bamsey, he met with the regional leaders of GWP China, Mdm Qihua Cai, Prof Hao Wang; and visited the Ministry of Water Resources (MWR), discussing cooperation plans with Mr Zhiguang Liu, Director General, Dept of Science & Technology and International Cooperation, MWR. Prof Shangfu Kuang, president of IWHR, hosted a warm reception meeting with Prof Bamsey last Friday morning. His communications with Dr Yong Zhong, Director of the Lancang-Mekong Water Resources Cooperation Center (LMC), drove GWP involved deeper in the transboundary water thematic area.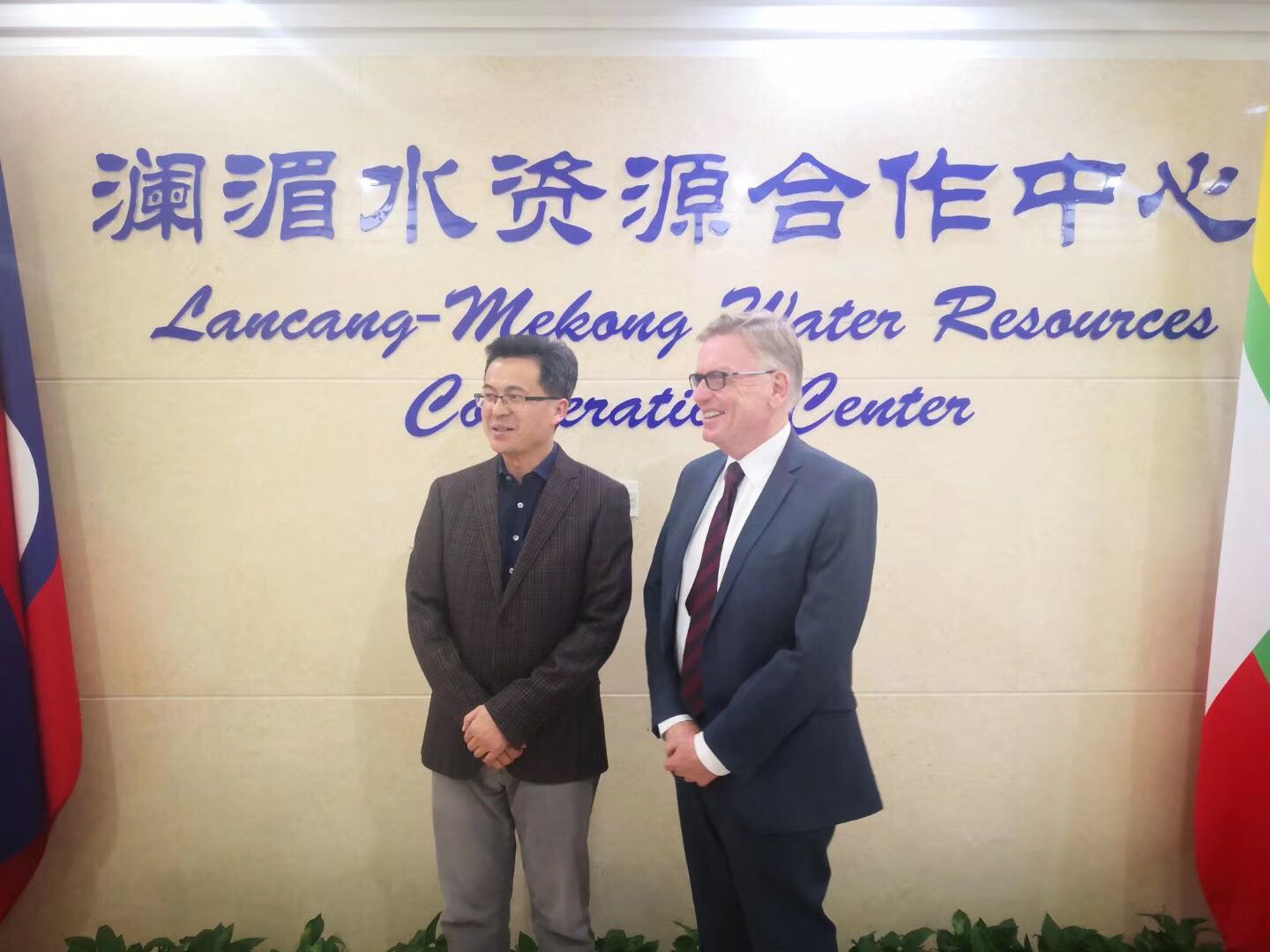 Meeting with Yong Zhong with LMC
(Cover photo: Meeting with Zhiguang Liu with MWR)