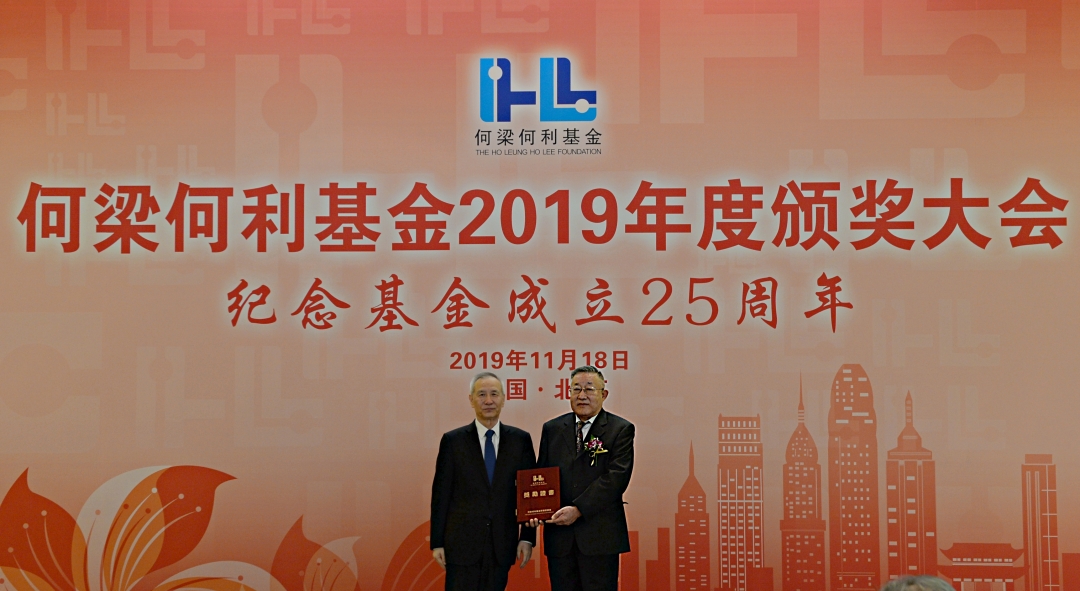 (left-right) Vice-Premier LIU & Prof WANG
Hao WANG is the Academician of the Chinese Society of Engineering, and the supervisor of PhD candidates of the China Institute of Water Resources and Hydropower Research. He has engaged in the study on hydrologic studies and water resources management for over three decades, leading water-related programmes at local, national and regional scales. With a talent for story-telling, he is capable of interpreting obscure terms of technology into simple language that can plug the communication gap between scientists and decision-makers. His marvellous skills in academic inventions and project management has set up a high reputation in stakeholders. The programmes, under his leadership, are generously funded by the private sector or financed by the National Natural Science Foundation of China (NSFC). Those solution-based products help various groups resolve water-related challenges.

One of the grand completions is the planning of the South-to-North Water Division Project, involving diverse sectors, provinces and authorities at each level. The said accomplishments significantly increase the level of hydrologic principles and practice, responsible for the academic and applicable progress of water-related industries in the world.
The Ho Leung Ho Lee Foundation rewarded Prof WANG with the Prize for Scientific and Technology Progress for his remarkable contribution to the innovation in water research and implementation. A total of 56 Chinese scientists receiving awards from the foundation this year. The Foundation was established in Hong Kong with funds donated by Mr Ho Sin-Hang, Mr Leung Kau-Kui, Mr Ho Tim and Mr Lee Quo-Wei in 1994. The Foundation sets three annual prizes including the Prize for Scientific and Technological Achievements, the Prize for Scientific and Technological Progress, and the Prize for Scientific and Technological Innovation.

Vice-Premier LIU is delivering the prize to Prof WANG