The theme for World Water Day 2019 (#WWD2019) is 'Leaving no one behind,' (#LeavingNoOneBehind). SDG6 is one of the Sustainable Development Goals (SDGs) in the 2030 Agenda for Sustainable Development that explains itself as "ensuring availability and sustainable management of water for all by 2030", in another word, which refers to 'leaving no one behind.'
From today to March 29, 2019, GWP China, together with GWPO and other 12 Regional Water Partnerships, will invest the powerful network strengths to the journey in social media, combining International Women's Day and World Water Day under the umbrella theme #LeavingNoOneBehind.
Water is always the vision and mission to GWP since its birth for the acknowledge and dissemination of the Integrated Water Resources Management (IWRM). In the pursuit of achieving IWRM for over two decades, GWP has been given persistent supports from diverse partners crossing 13 regions which acted as the most influential inputs to UN towards the primary outcome of SDG6.5.1 investigation around the world.
While summarising workouts of GWP international campaign on gender equity and inspiring further contribution to #WWD2019, Dr Monika Weber Fahr, GWP Executive Secretary and CEO wrote as "it's an excellent example of how we can reach out and engage with our partners on a positive 'presence and communications' exercise. This and similar activities will keep help building a sense of community and belonging across GWP." Multilayered participation is her target and a crucial purpose for GWP Communications.
'Leaving no one behind' refers to various principles and missions even in the water community for water serves all, in particular, marginalised groups who have been ignored. GWP provides each interest group with its resources for the right to water for all people. Along with committed plans and practices, it is eager to learn from partners towards SDG 6. to the decision-makers. Diverse partners are invited to answer, "How is your region working (at different levels) to make sure that no one is left behind? "
Answers are varied and common in the core when GWP China has interviews with partners across varied sectors, civil society, business, inter-governmental agency and government.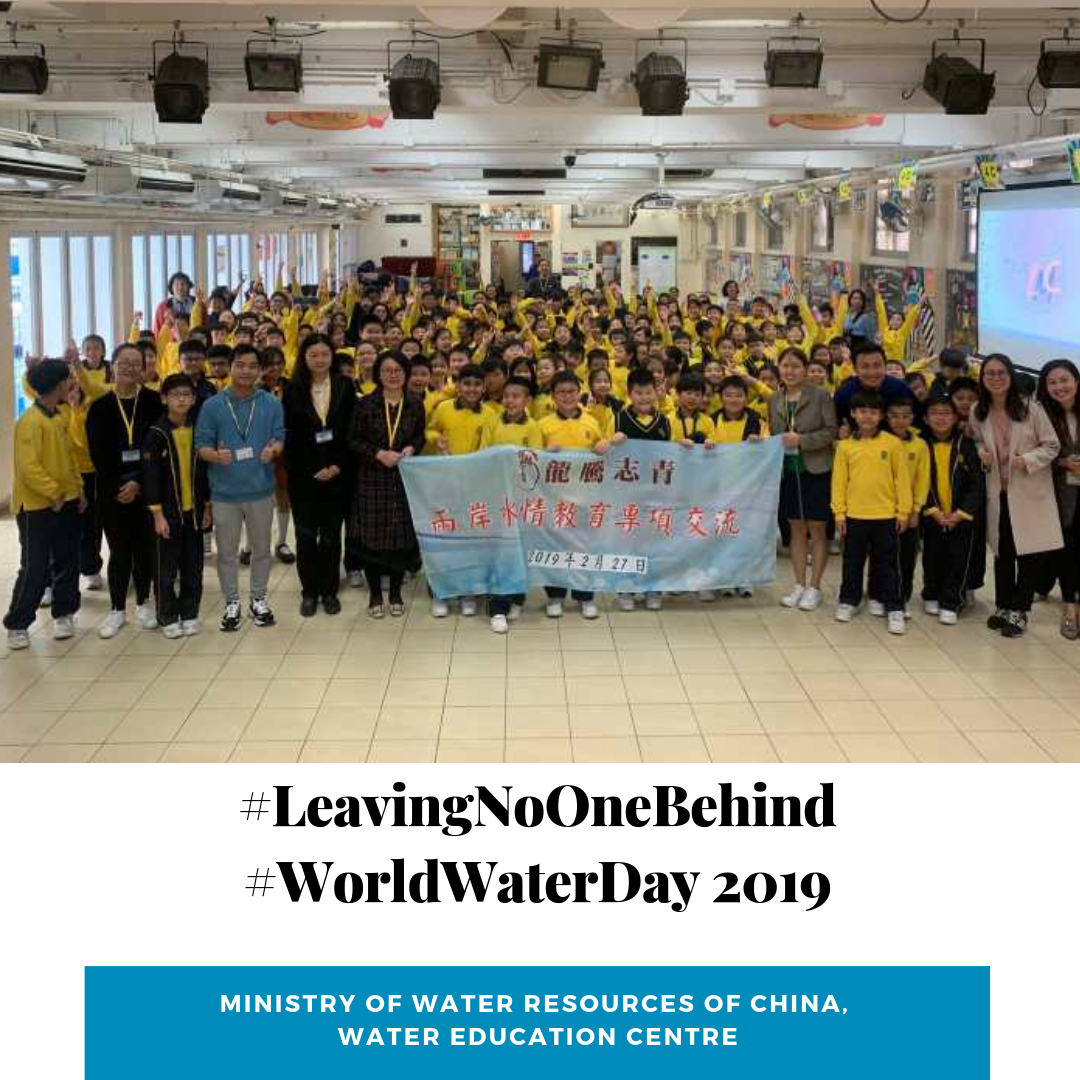 "Water education, at each scale level, lies in inclusive and general service to the civil community for public awareness of learning, protection and development of water and other natural resources. Regardless of geographic, gender or age boundaries, #LeavingNoOneBehind is embedded in water education that serves all and shares water-related knowledge, histories, cultures, technologies and philosophies for passion and devotion to nature in generations,"
said Ziping SHAO, Deputy Division Chief, Water Education and Water Museums Association, Ministry of Water Resources of the People's Republic of China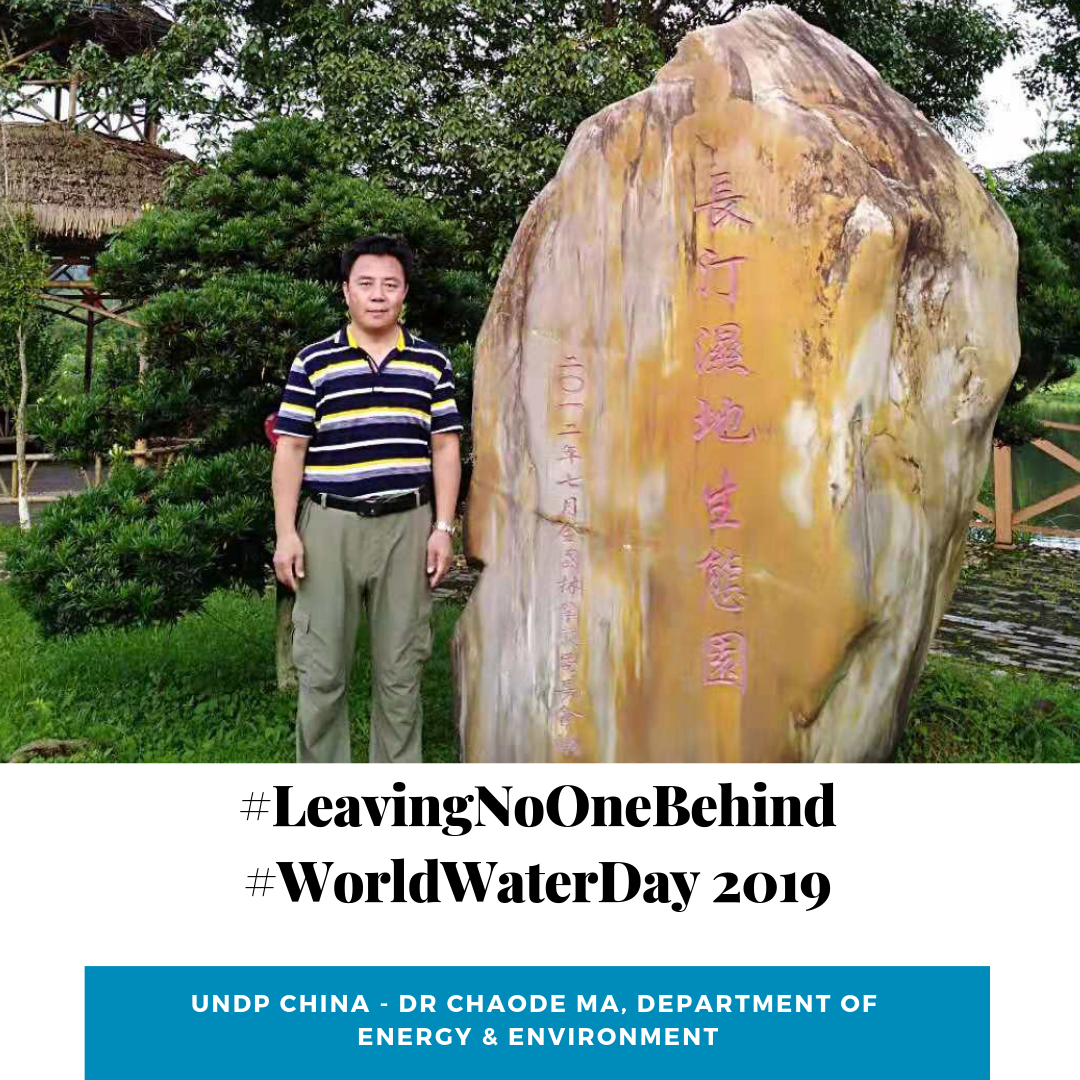 Dr Chaode MA, Programme Director, Department of Energy and Environment, UNDP China answered as:
"From the standpoint of wetland & ecosystem protection, #LeavingNoOneBehind refers to optimizing the service function of ecosystem up to the demands of multiplayers in society."

"As the leading role in the digital mapping water risks in China office of WRI, Dr. Jiao WANG has devoted to employing the most simple and user-friendly method, MAPPING, to engage diverse interest groups in society in the water world for resolutions to complicated water related challenges."
Dr. Jiao WANG, Associate, China Water Program, World Resources Institute (USA) Beijing Representative Office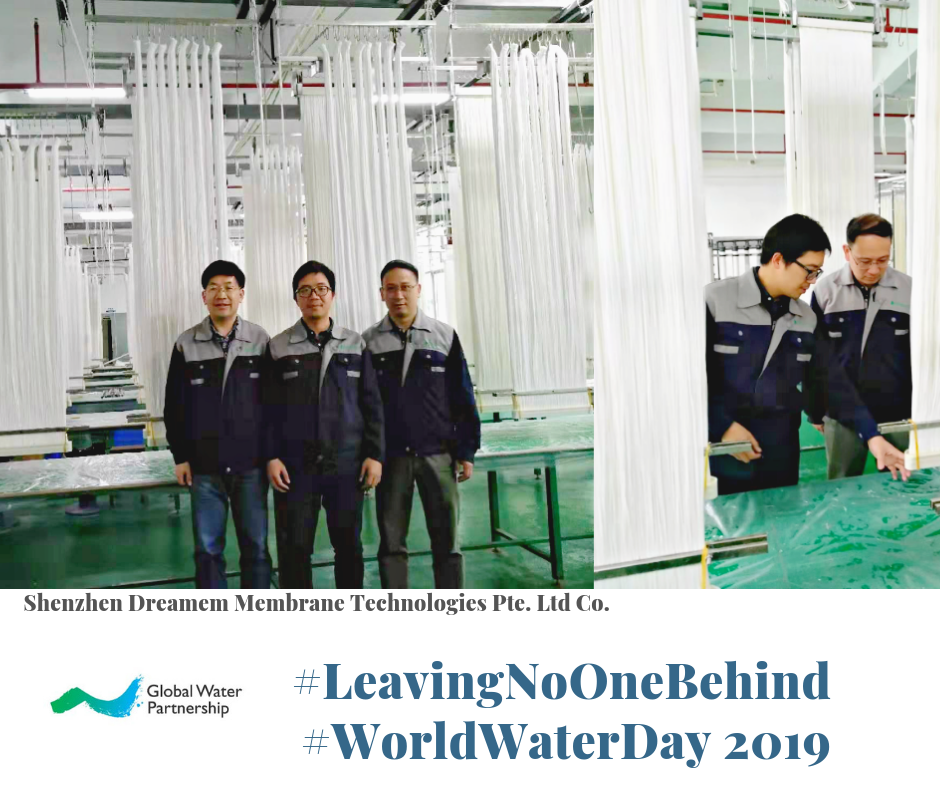 "#LeavingNoOneBehind functions as an impetus to enterprise progression in innovation, quality, efficiency, productivity and customer service. Our technologies and products pursue water security for all in society occurred in aquatic and wastewater treatment, and forwards a water secured and sustainable world."
(R to L) Wei DUAN, Chief Technology Officer (CTO) of Dreamem Membrane Technologies Pte. Ltd; Zhuobiao LUO, GM of Dreamem Membrane Technologies Pte. Ltd; Tony WANG, GM of Dreamem Membrane Technologies(Nanjing) Pte. Ltd


COVER PHOTO was taken when GWP Communications Team visited Tsinghua University, for the youth engagement of water development and managment actions.
To the communications officers of GWP, "Leaving no one behind, is drawn on, communication with all regardless of ages, cultures or positions, and engagement of multiple partners."