'Big Data Supports IWRM' was co-moderated by Yu TIAN, deputy coordinator of GWP China and Shanlong LU, Associate Researcher of the International Research Center for Big Data for Sustainable Development.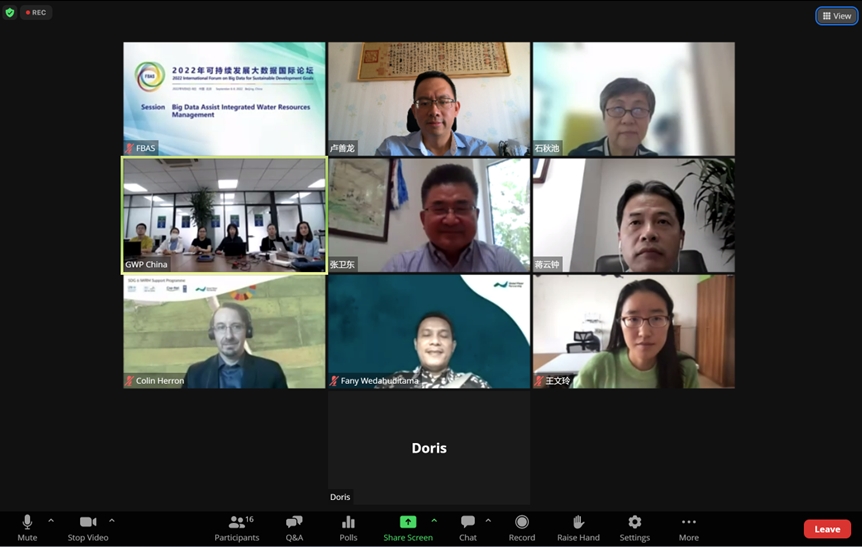 Group Discussion

GWP China Coordinator, Yunzhong JIANG delivered the opening speech to the workshop. The session invited specialists of partner organizations from different countries, including Colin Herron, SDG specialist of Global Water Partnership Organization; Zhang Weidong, Programme Manager of the United Nations Development Programme in China; Fany Wedahuditama, Secretary General of GWP Southeast Asia; as well as Shi Qiuchi, former director of the International Economic and Technological Cooperation Exchange Center of the Ministry of Water Resources; Wang Wenling, Professor of Yunnan University.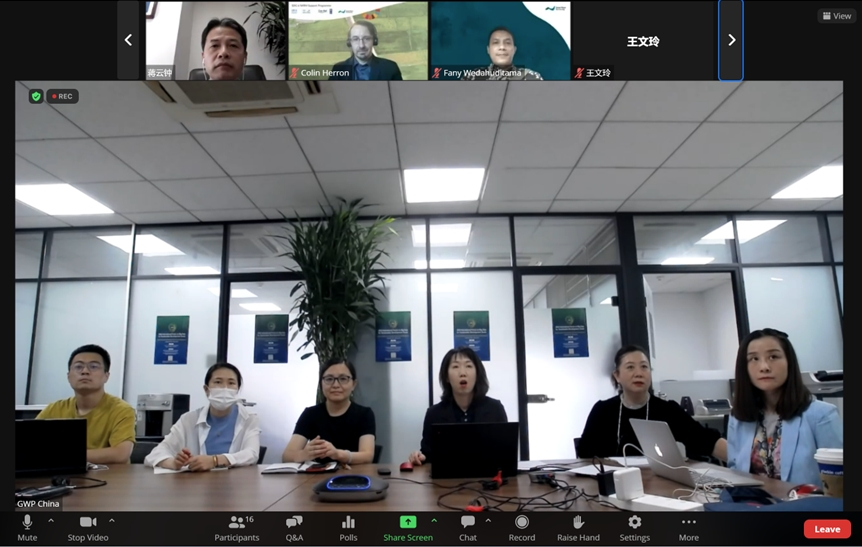 Main Venue, Beijing, China

They shared research achievement, academic reports and analysis on SDG implementation and the 2030 agenda progress. Speakers revealed 'IWRM under the community cooperation framework', 'implementation practice and proramme of clean drinking water', 'platform for water related data sharing in Southeast Asia', 'practice and understanding of data sharing in the Yangtze River basin', 'cross-border water conflicts and cooperation progress', and 'current situation and problems of integrated water resources management in China'. Upon the session sharing, partcipants exchanged their views on data sharing, innovation of monitoring and evaluation indicators and potential collaboration opportunities.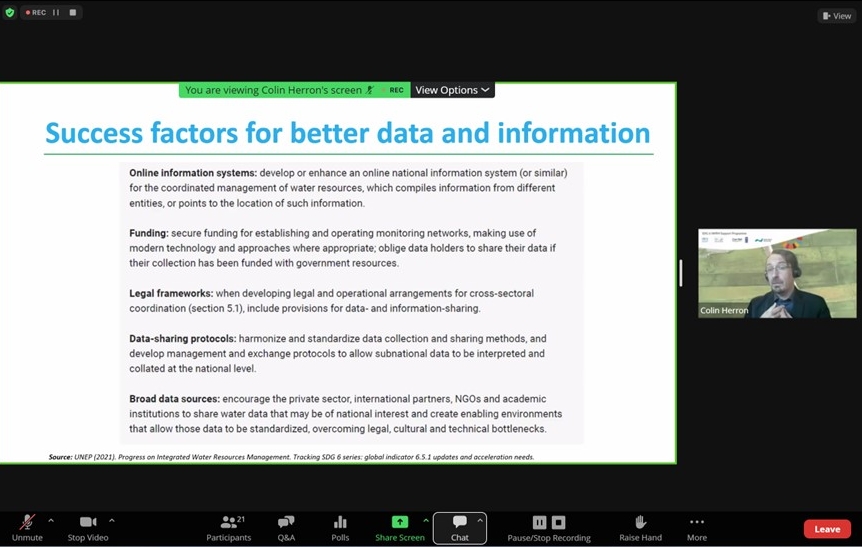 Colin Herron, GWPO, Stockholm, Sweden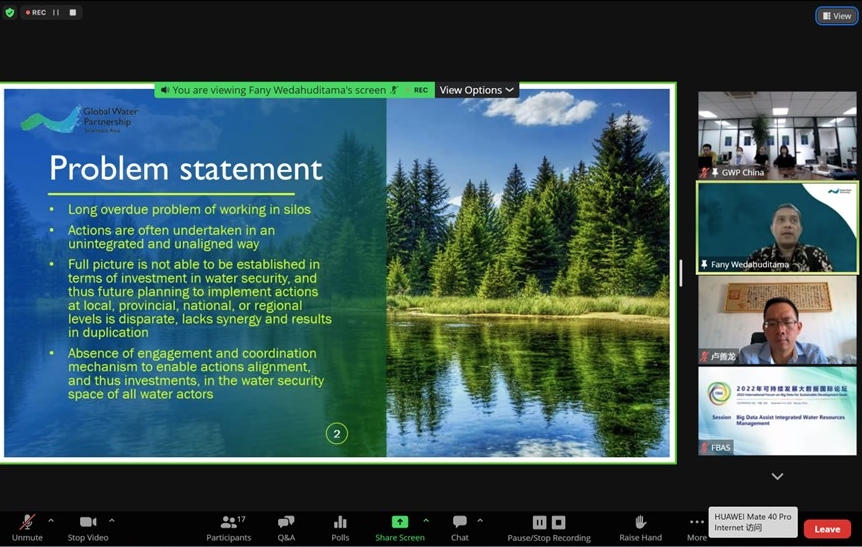 Fany Wedahuditama, GWP Southeast Asia, Jakarta, Indonesia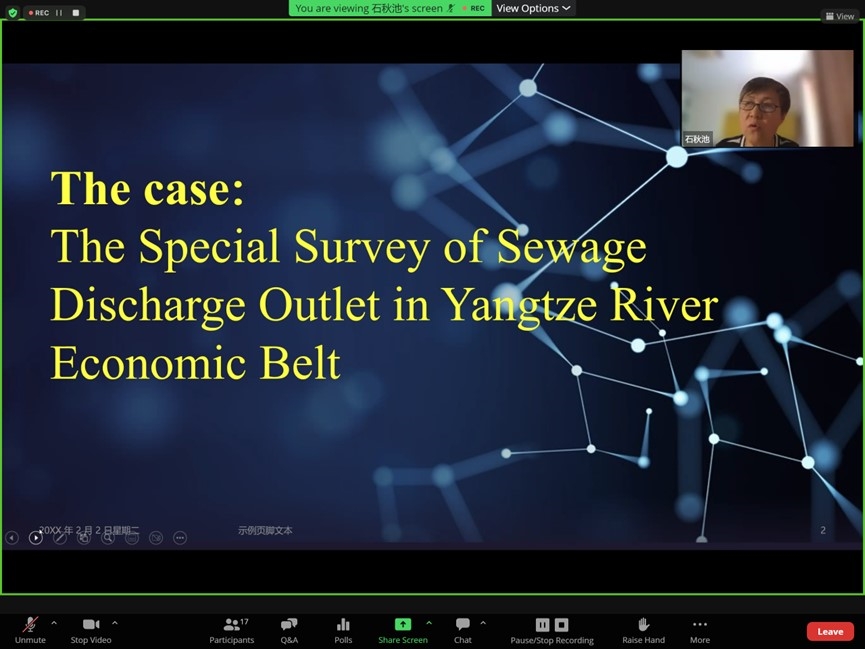 Qiuchi Shi, Beijing, China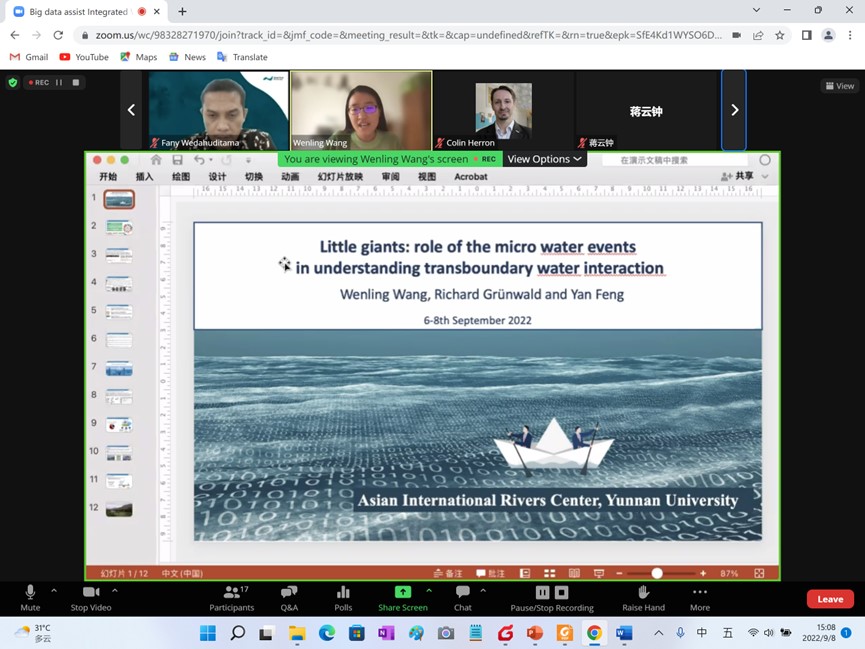 Wenling Wang, Yunnan, China

FBAS 2022 was held on September 6-8, 2022 both onsite and online with the main venue in Beijing, China. Co-convened by GWP China, it was sponsored by the Chinese Academy of Sciences, and hosted by the International Research Center of Big Data for Sustainable Development Goals and the Aerospace Information Research Institute, CAS.

The activity in this year built on the success of FBAS 2021 - the first FBAS forum was held in Beijing, China in September 2021 with nearly 1,000 participants from 61 countries and regions globally. Being a high-level international academic conference in the field of sustainable development and big data, FBAS 2022 aimed to strengthen international exchange and cooperation, towards innovative uses of big data to support sustainable development.

The 2022 session on "Digital Technology Empowers Global Sustainable Development" managed feature a wide range of academic discussions on topics such as zero hunger, clean water and sanitation, affordable and clean energy, sustainable cities and communities, climate action, life below water, life on land, digital technology, and youth innovation. It attracted experts and scholars from all around the world to participate, communicate and discuss how to use digital technology to achieve the sustainable development goals.

This year, it targeted to promote the sharing of big data methods, technologies, and knowledge for sustainable development, build a global academic exchange platform for the UN Technology Facilitation Mechanism to support sustainable development goals, and serve relevant UN agencies and member states to implement the 2030 Agenda.