During the National Day (October 1-7), China Youth Daily launched a series of live broadcast programs, "Rushing River" referring to that youth time is an impetuous torrent of water. 10:00 am on October 1, the first episode invited Yunzhong JIANG to moderate live on the digital platform of China Youth Daily. It took followers into the stunning Yangtze River and Yellow River to enjoy the magnificent scenery, explore the cultural heritage, and listen the stories of mother rivers.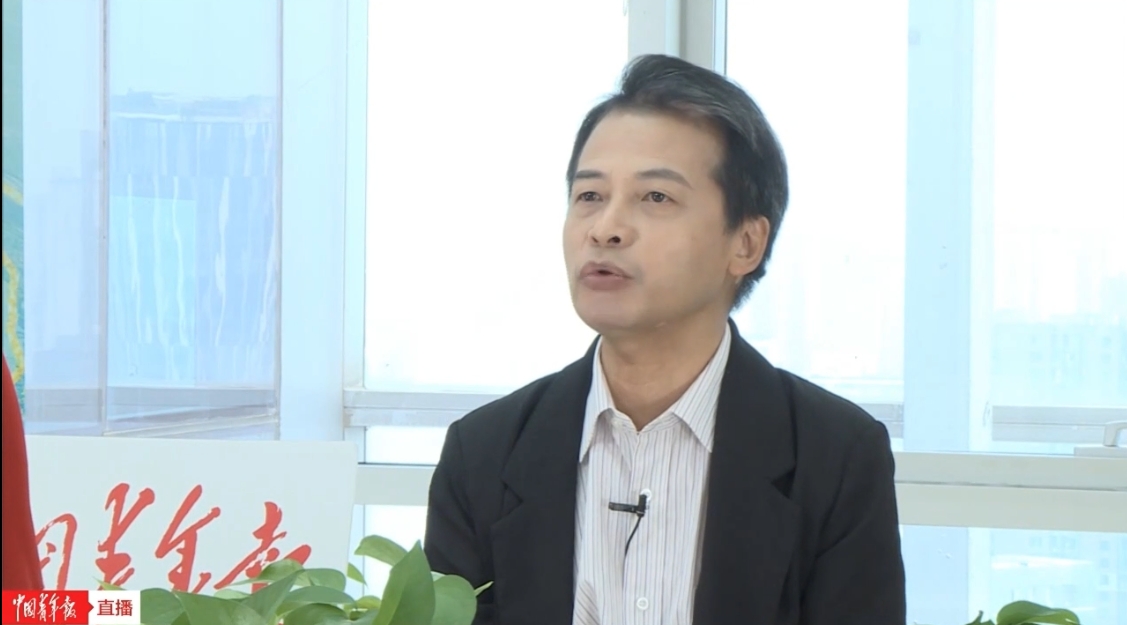 Yunzhong JIANG On 'Rushing Rivers'

"Human civilization is a great river civilization. From a worldwide perspective, the four ancient civilizations are found in the middle and lower reaches of the great river. The Yangtze River basin is the birthplace of Chinese civilization. The Yuanmou ape man fossil in Yunnan Province in the early Paleolithic period, tracing back to 1.7 million years ago, is the earliest human fossil found in China and belongs to the "ape man" stage that is a strong proof of the long history of human activities in the Yangtze River basin. A series of prehistoric cultures, such as Baodun, Daxi, Qujialing, Shijiahe, Hemudu and Liangzhu Culture, are born in the Yangtze River basin."

"Today, the Yangtze River basin accounts for about 19% of the country's area, raises about 33% of the country's population, produces 32.5% of food, and concentrates about 36% of GDP, that is, one third of the GDP. Therefore, the Yangtze River is the mother river of the Chinese nation and an important support for the development of the Chinese nation," Prof. Jiang told audiences a story about the Yangtze River on the first day. Day 2, he took all to learn about the Yellow River.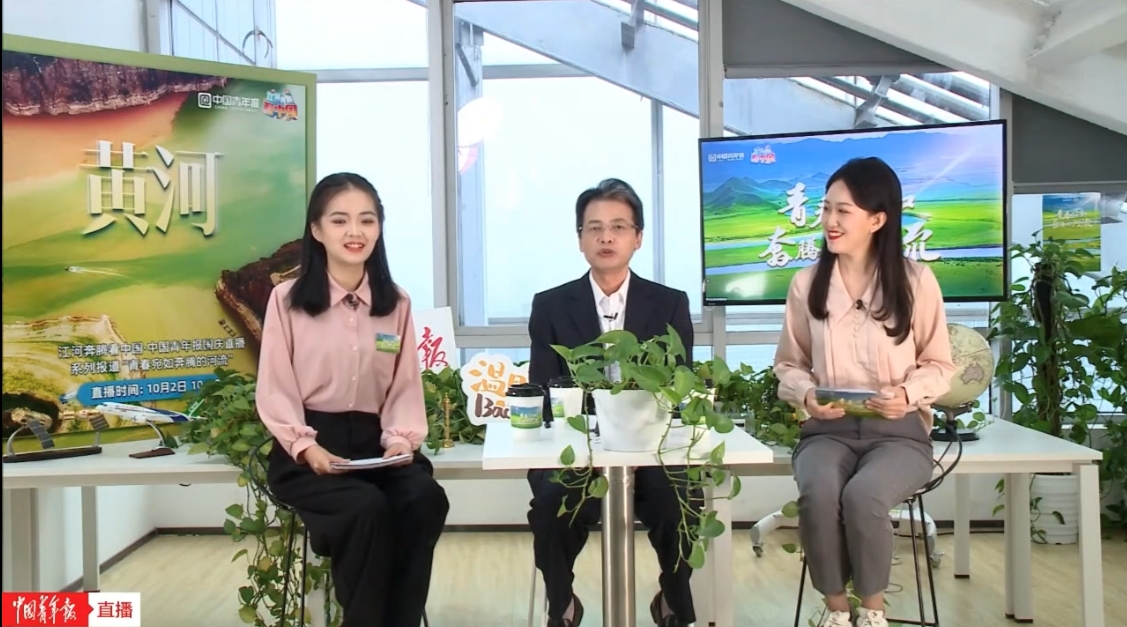 Livestream on Yellow River

From October 1 to 5, the 'Rushing Rivers' attracted 140 million visitors who watched and delivered comments throughout the network during the live broadcast. The related topics including the hashtag of #watch rivers and rivers running together, #bring you to the mountains and rivers of the motherland, #rivers on youngsters and so forth, were posted and re-posted over 42 million times.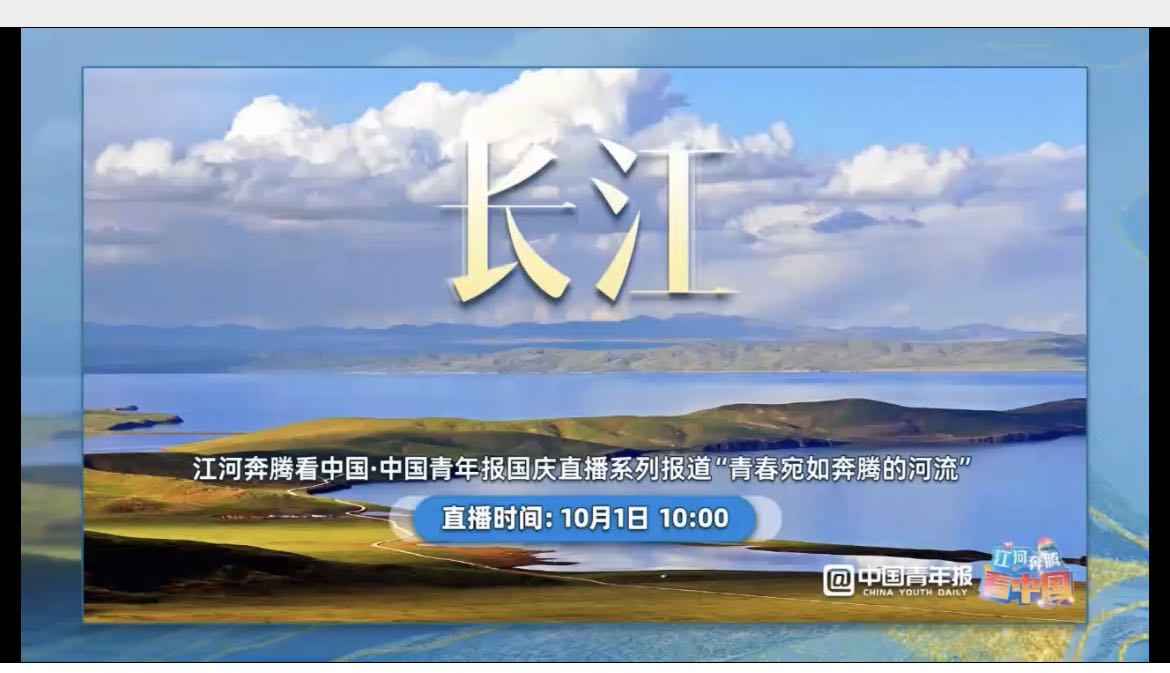 Livestream on Yangtze River

Five live broadcasting channels involved in the online dissemination, from 'China Youth Daily Client', 'China Youth Network', 'China Youth Online', 'China Youth Daily Microblog' and 'China Youth Network Microblog'. It was also virtually supported by 'Baobao microblog', 'China Youth Daily Video', 'China Youth Daily 100 Accounts', 'China Youth News headline', 'China Youth Daily Tiktok', 'China Youth Daily Kwai', 'China Youth Daily B Station', 'China Youth Daily Sina news', 'China Central Video', 'China Youth Hornet headline', 'China Youth Hornet 100 accounts', 'Green Hornet Weibo', 'Zhongqing.com', 'Toutiao', 'Zhongqing.com Kwai' and others. The new media platforms contributed the wider post to make the content read more than 10 million times across the network.