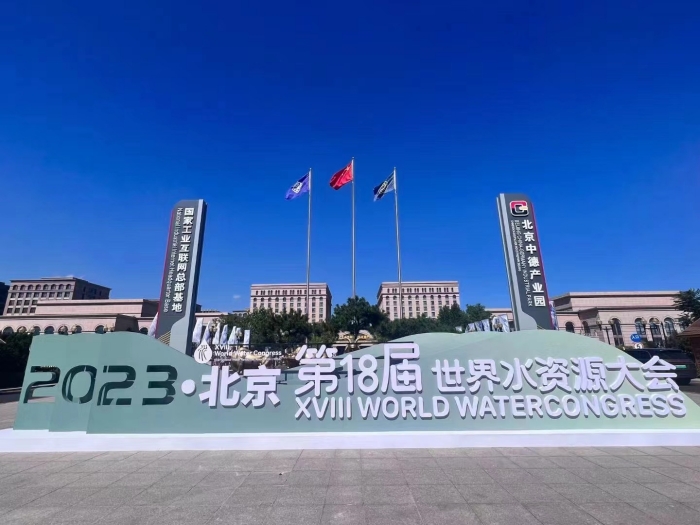 The side-event of the 18th World Water Congress on "How Integrated Water Resources Management (IWRM) Adapt to Climate Change and Economic Development" was hosted by GWP China, and jointly co-convened by Global Water Partnership(GWP), China Institute of Water Resources and Hydropower Research(IWHR), Water Resources Committee of Chinese Hydraulic Engineering Society and Key Laboratory of Digital Twinning River Basin of Ministry of Water Resources.
GWP China Regional Secretary General, JIANG Yunzhong opened the event with a speech. The session was co-chaired by TIAN Yu, Deputy Secretary General of GWP China, and David J Devlaeminck, Technical Advisor of GWP China Fujian and Associate Professor of Chongqing University.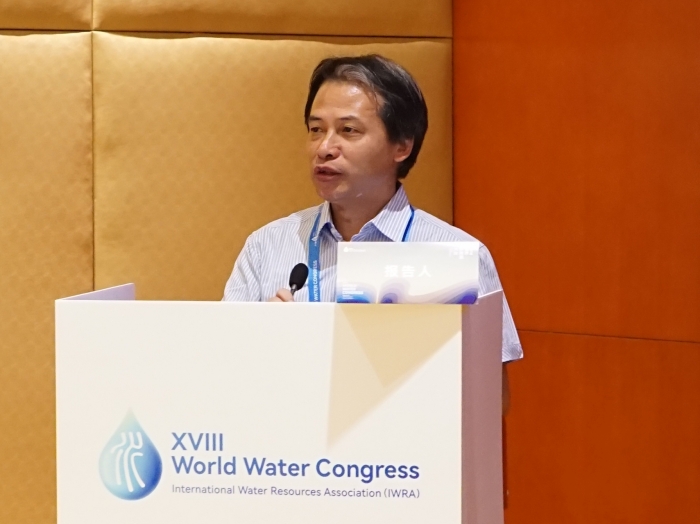 JIANG Yunzhong
JIANG Yunzhong, in his speech, pointed out that climate change has an significant impact on global natural ecosystems. Many regions and countries suffer from frequent extreme climate change and related disasters. Those negative influcences form into a long and major threat to the security of global food, water, ecology, energy as well as people's lives and property. Therefore, addressing climate change is a task of great urgency. Integrated Water Resources Management (IWRM), as an important tool to implement the UN 2030 Sustainable Development Goals, has been widely adopted by countries around the world, and has received great attention all over the world. In order to properly address the challenge of climate change and achieve sustainable development of water resources, it is urgent to improve IWRM to adapt to climate change and economic development, that is why we have the topic for this event.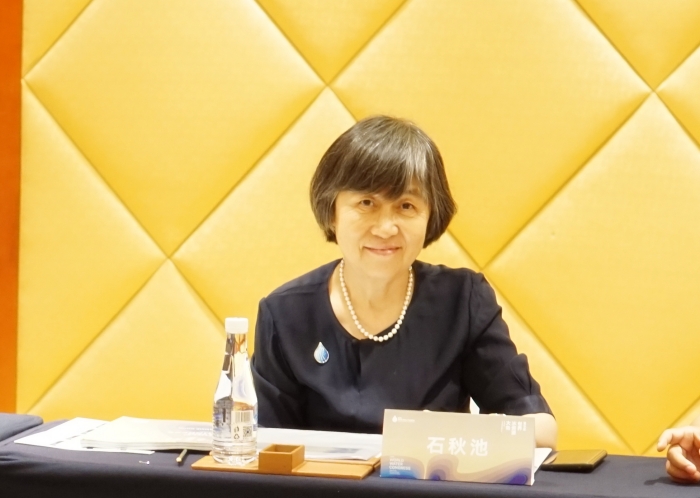 Shi Qiuchi
In her report on "Reconsidering Water Resource Comprehensive management", SHI Qiuchi, Co-Chair of ISC of World Water Congress, said, "From the point of view of the object of regulation, where in the past we focused on water itself, now it's not just water, there needs to be a focus on land use and land cover or landscape, mining development, urbanization, any physical geographical changes and climate change. We need a scientific rule, or even a formula, that ties everything together in a good way, weighs and prioritizes." In her view, the Yangtze River Protection Law and the Yellow River Protection Law in China have innovated the legislative approach and are no longer limited to departmental management. "Future water law formulation needs to break the boundaries of departmental management and truly make water management the top priority of the whole society", said SHI Qiuchi.
Audiences also learned diverse research outcomes and practical stories from different sectors and organizations:
Laurent-Charles Tremblay-Lévesque, IWRM & Knowledge Management Specialist; Network Specialist for China and South Asia, Global Water Partnership(GWP), "An IWRM perspective on Socio-hydrological Resilience";


ZHANG Weidong, Representative&Team Leader of People and Prosperity Pillar UNDP China, "Specific Practice of UNDP Promoting SDG#6 Localization";


LU Shanlong, Aerospace Information Research Institute, Chinese Academy of Sciences, China, "Eco-hydrological Impacts of Climate Change and Human Activities on Watershed: Cases and Implications";


Jane Bevan, Chief for Water and Sanitation United Nations Children's Fund Office in Nigeria, "UNICEF's Practices on Water, Sanitation and Hygiene (WASH) and SDG6";


ZHAO Tongtiegang, Professor of SUN YAT-SEN University, " Incorporating Temporal Changes into Flood Loss Functions Watersheds of China";


HE Yufen, Tsinghua University, "Low Flow Forecasting Using the Error-corrected Distributed Hydrological Model and the Hybrid Model";


GUO Aijun, Professor of Xi'an Univerisity of Technology, "Grain Yield Analysis under Climate Change and Water Resources Constraints";


XU Jijun, Deputy Chief Engineer, Changjiang River Scientific Research Institute, "Study on the Pattern of Water Resources Variation and Green Regulation Countermeasures in the Yangtze River Basin";


ZHU Wenbin, Associate Professor, Institute of Geographic Sciences and Natural Resources Research, Chinese Academy of Sciences, " Climate Change versus Human Activities: On the Causes of the Shrinking of Lake Chad".
Participants raised their questions and comments to experts and hosts during Q&A. In the close remark, David J Devlaeminck said, "IWRM asked us to integrate water into our policy and decision making processes. Now climate change forces us again to rethink the ways that we manage water resources, as it raises questions about the assumptions we have made regarding water that our societies are based upon – where, when and how much. "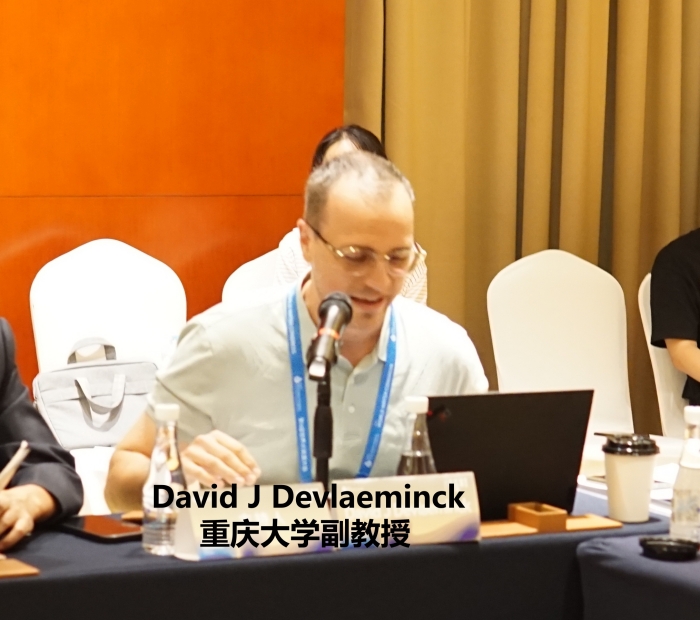 "All the topics discussed today have touched upon methods of management to assist in overcoming the urgent crisis brought about by climate change, including the importance of data and monitoring, altering our programming to respond to climate change, and ways to conceptualize this, including resilience, " David added, "What is clear, however, is that the urgency of the climate crisis requires cooperation, working together to find synergies between our work, starting with the people in this room. "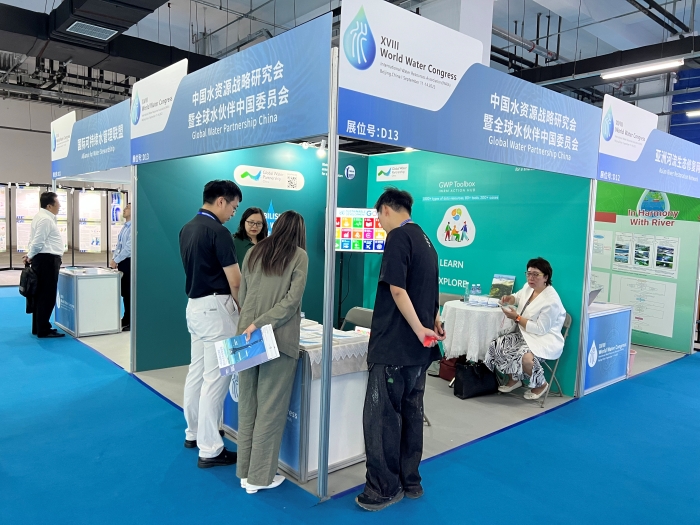 In addition to the side-event, GWP China and GWP also jointly shared knowledge products and learning videos with visitors in the World Water Congress Exhibition Center. GWPO Communications team also delivered Congress voices and on-air reports on other media platform to other countries and regions at the first time.
Memorable Moments of Speakers and Audiences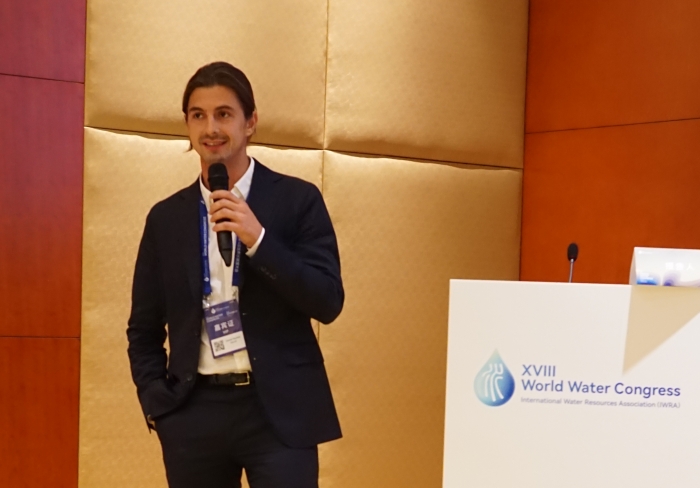 Laurent-Charles Tremblay-Lévesque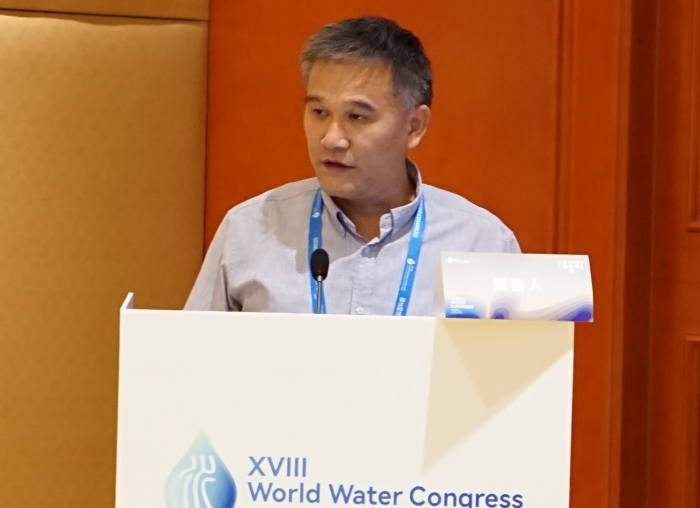 XU Jijun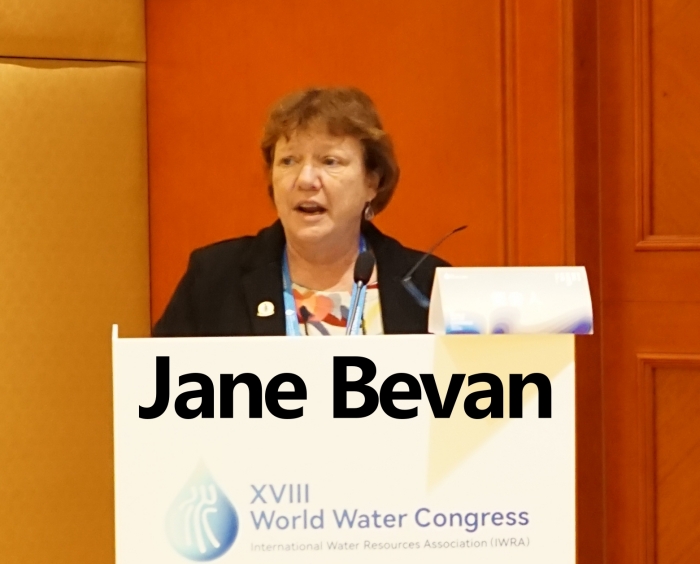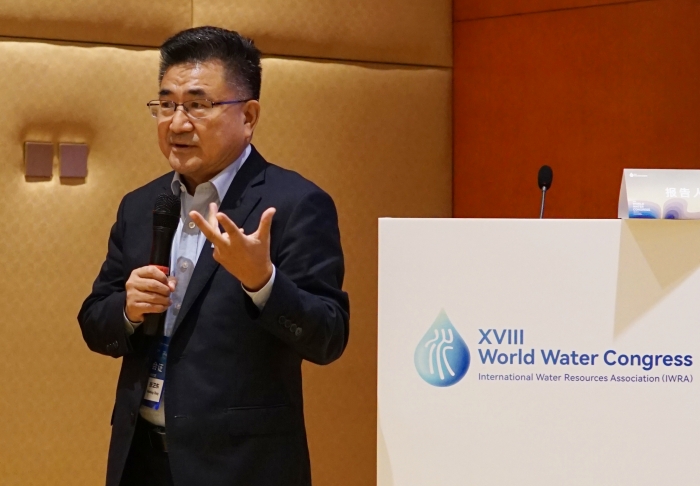 Zhang Weidong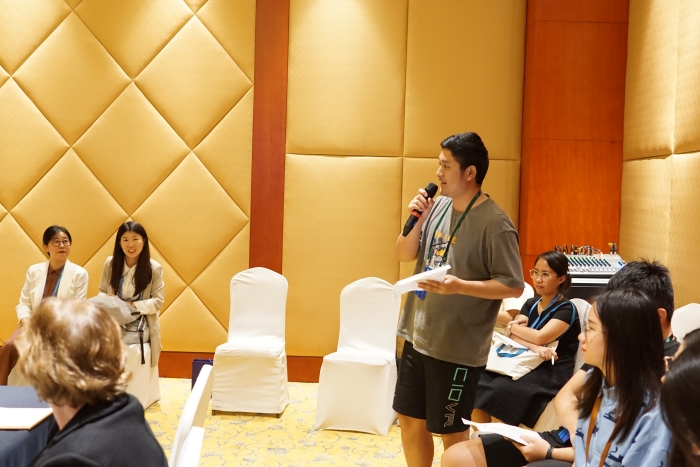 Q&A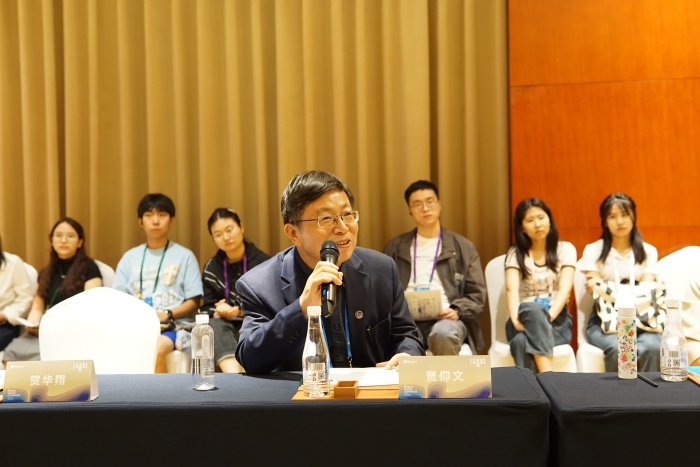 Q&A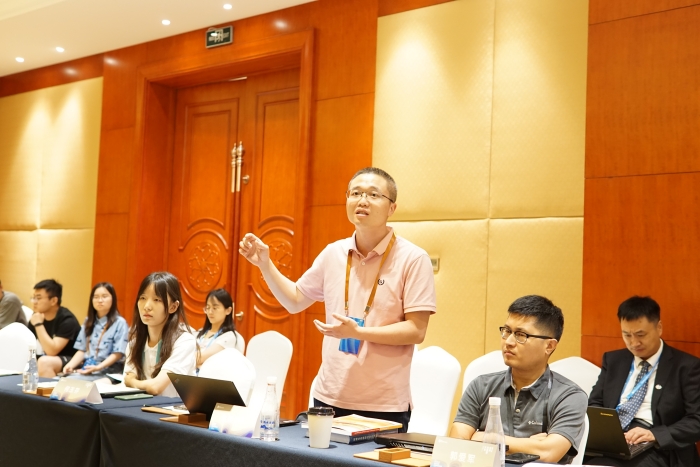 Q&A