On March 22, 2016, a new page was opened for GWP China under the witness of the Ministry of Water Resources and the Ministry of Civil Affairs which recorded the independent legal status named "China Water Resources Strategic Studies" in Chinese and "GWP China" in English.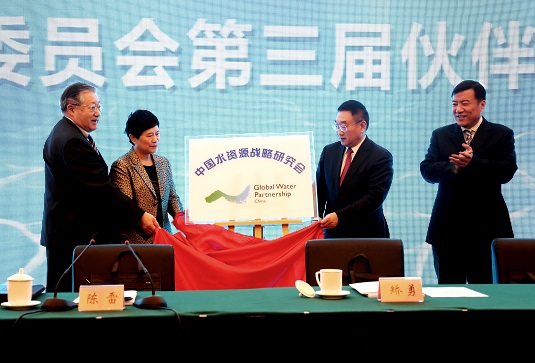 (left-right) Prof.Wang, Mdm Chai, Mr. Chen & Mr. Jiao
New Regional Council
The event gathered 270 participants who represented regional partners and elected Mdm. Cai Qihua as Chair of GWP China, who is the first lady chair in the region. There are totally 148 council members and among them 41 are standing members; 8 vice chairs and 1 standing vice chair. Prof. Wang Hao was elected as the Standing Vice Chair of GWP China Region.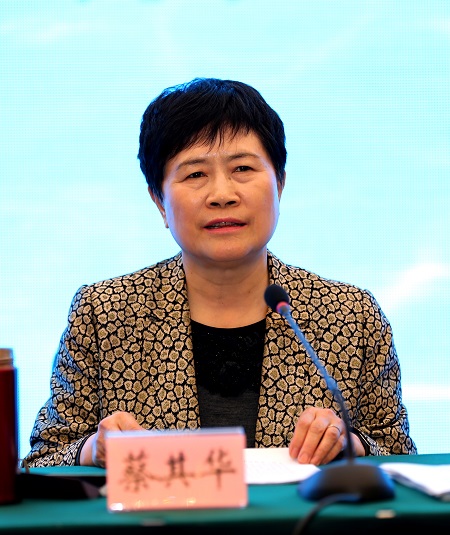 Mdm. Cai Qihua, Chair of GWP China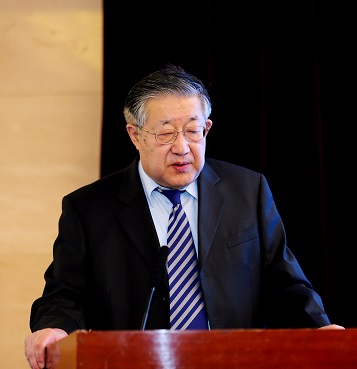 Prof.Wang Hao, Standing Vice Chair of GWP China
Mr. Chen Lei, Minister of Water Resources and Mr. Li Bo, Director General of the Ministry of Civil Affairs as well as Ms. Angela Klauschen on behalf of GWP addressed to the opening ceremony and congratulated the GWP China.
High Hopes on GWP China Towards 2020
In the speech of Minister Chen, he placed emphasis on the importance of the strategic studies on the development of water resources, playing as a facilitator to the national water security and an advocate to the social-economic sustainability. The GWP China is expected to play a better role in this regard. Under the new leadership, GWP China is expected to revolutionize to act as the "think tank" that performs research and advocacy concerning water- related topics; practising the five principles (innovation, coordination, green, opening-up and sharing) for development proposed for the 13th Five-Year Plan (2016-2020); breaking the bottlenecks of water resources management and promoting a harmonious relationship between water and people. In addition to the "think tank", Minister also hoped that the organization develops its partnership network and form a best communication platform. It should be placed as a bridge connecting government and the public. The international cooperation is also crucial to GWP China, staying with the global water development trend, cooperating with international organizations and promoting the achieving of the SDG Water Goal. The last is to enhance the capacity building and governance of the organization.
Vote for council members