August 22 to 26, 2023, Global Water Partnership China Yellow River Basin convened experts and practitioners for investigations into water use efficiency in large-scale irrigation areas in Shaanxi and Gansu provinces of the Yellow River Basin.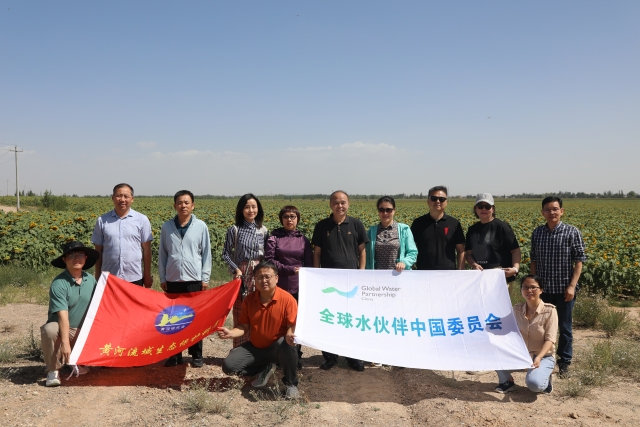 Led by the GWP China Yellow River Basin Chair, Mr. Maolin SU, the research team visited standardized construction of irrigation areas in Gansu Province and Baojixia Irrigation Area in Shaanxi Province.




Located in Gansu Province, the Water Diversion Project from Dali Mountain to Qinhuangdao (Da-Qin Water Diversion) is a large-scale comprehensive water conservancy project that transfers the Datong River, originating from Muli Mountain in Qinghai Province, across the basin to the Qinwangchuan area 60 kilometers north of Lanzhou, capital city of Gansu Province. It serves irrigation areas and also underpins water demand of urban and rural production, hydropower generation, ecological water renewal and regulation. As the debut of demonstration water conservancy project in Gansu Province, it catalyzes overseas investment and international bidding, as well as convinces foreign stakeholders to participate in the construction after receiving financial supports from the World Bank. The Da-Qin Water Diversion Project passes through a tunnel group with a total length of 110km, which is unparalleled in the history of water conservancy engineering construction in China. The Pandaoling Tunnel, with a total length of 15.7km, one of the longest water conveyance tunnels in Asia.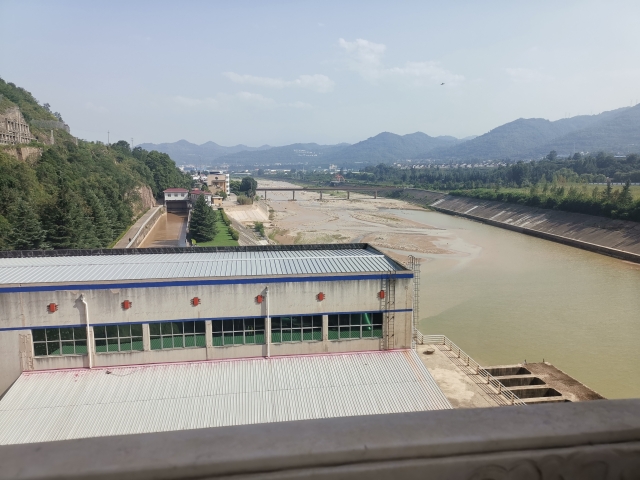 Baojixia Irrigation District is located in the western part of Guanzhong, Shaanxi Province. It is an irrigation and drainage system with multiple hubs, simultaneous water diversion and drainage, combined with canals and reservoirs, long-distance water transportation, and numerous large buildings. It is the largest irrigation district in Shaanxi Province and one of the top ten irrigation districts in China. The irrigation area mainly draws water from the main stream of the Wei River and extracts groundwater as a supplement. After completion and operation, the history of low rainfall, drought, and relying on nature for food in the Weibei region has ended. The irrigation area accounts for 1/18 of the arable land area in Shaanxi Province, producing 1/7 of the total grain output and 1/4 of the commodity grain, making it an important grain, oil, fruit and vegetable base in the Province and praised as "The Largest Grain Warehouse of Shaanxi".
The on-site survey was followed by interviews and stakeholders' sessions with project management teams and irrigation control centers in two provinces. Interactions were between research specialists and leaders and experts from the Gansu Provincial Department of Water Resources and Shaanxi Provincial Department of Water Resources, as well as the Qinhuangdao Water Resources Utilization Center, and the Baoji Gorge Irrigation Center of Wei River.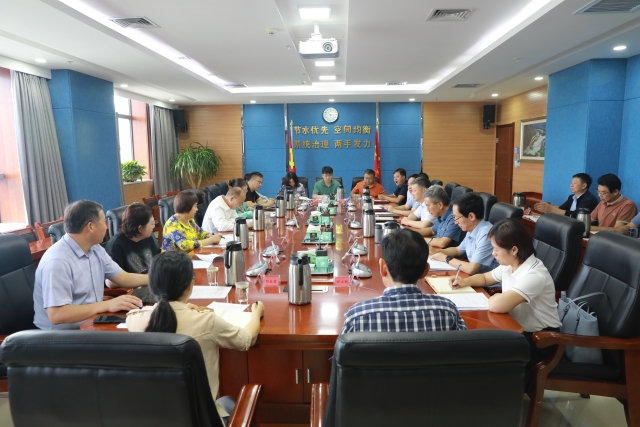 Local departments revealed the survey group their utilization status of water resources in irrigation areas, inspection of irrigation engineering risks, planned water use management, agricultural water rights reform, irrigation water quota and other implementation progress.


GWP China Yellow River, in exchanges, reflected their investigation outputs to the local stakeholders regarding emergency support for drought relief and other situations. The research team addressed the outcome and impact of multiple-stakeholder's' collaboration in irrigation areas. In other words, irrigation relevant authorities and departments should work together on ecological protection and high-quality development in the Yellow River Basin towards water efficiency and optimal water allocation after implementing integrated water resource management and high-tech water-saving technologies.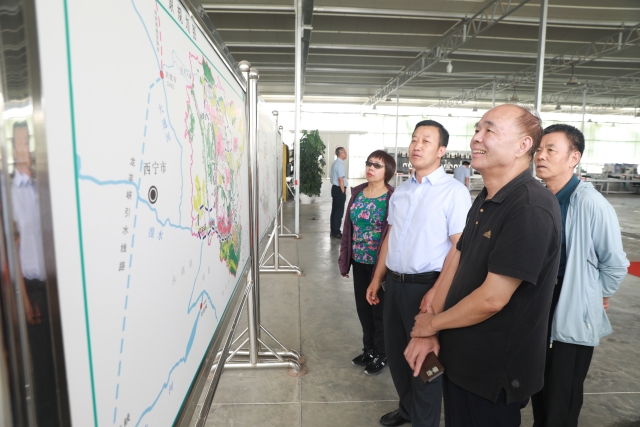 The thematic investigation witnessed extension and modernization renovation project of the large-scale irrigation areas of the Da-Qin Water Diversion Project, the Jianshanmiao Reservoir, the flower and sunflower bases of the Lanzhou New Area Modern Agriculture Demonstration Park, the Baoji Gorge Irrigation Area Canal Head - Baoji Gorge Linjia Village Hub and the Yuanbian Main Canal. The demonstration projects helped the researchers understand the water-saving renovation situation of the irrigation area, and identify opportunities and challenges in their project operation and management considering water resource utilization and use efficiency.
Later afterwards, GWP China Yellow River will make in-depth analysis report as policy recommendations to the Yellow River Basin Convergency Commission and governments of Shaanxi and Gansu provinces. It will address questions of limiting high-quality development of the irrigation area and provide solutions and measures for a high-quality development of irrigation areas in the Yellow River basin.