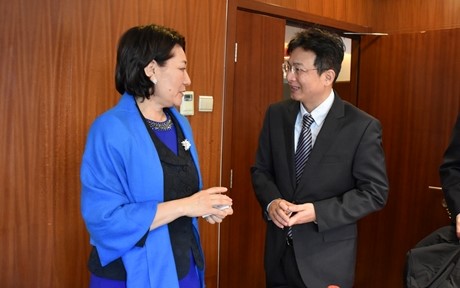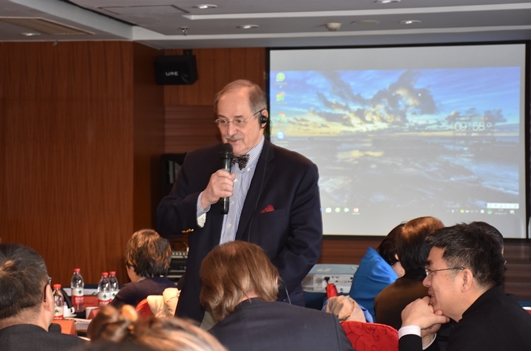 Oyun Sanjaasuren & Ge Li Jerome Delli-Priscoli
Dr Jerome Delli-Priscoli, GWP Technical Committee (GWP TEC) Chair, proposed the pioneering initiative which found general acceptance in the GWP network and won support from GWP China that committed to hosting the premiere TEC meeting and devoting to it with any regional resources from domestic governments, multilateral agencies, research institutions and press publishers.

On the theme of "water-sharing initiative", GWP China Yellow River shared a case of the Yellow River flowing over 9 provinces, and another one of the Heihe River(or River Black), an archetypally vulnerable basin suffered from climate change to water scarcity, desertification and ecological deterioration. Substantial river basin governance is always the biggest challenge to decision-makers who should be aware of the interests of all stakeholders and essential services to nature. Also, 'democracy' is a first-rate rule in water governance of river basins, as emphasized by Dr Mike Young who is a member of GWP TEC and the professor of Adelaide University engaging in research & practice on cross-boundary rivers to enhance political framework of the integrated river basin management in Australia. Rather than theorists in the tower of ivory, technicians of the GWP network are rich in river basin management and practical experiences. They are eager to share intellectual properties and technologies with stakeholders.
Yunzhong Jiang Qiuchi Shi Mike Young
(GWP CHINA RC) (MWR) (GWP TEC)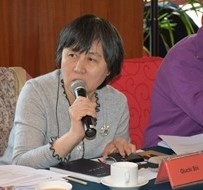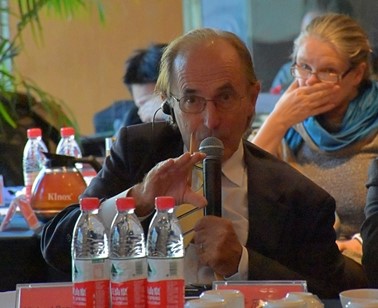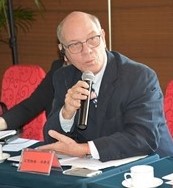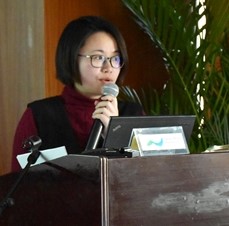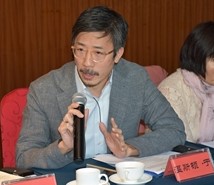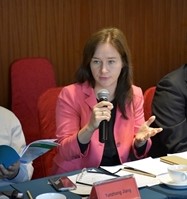 Adrian Cashman Ziping Shao Winston Yu Barbara J-Pawleta
(GWP TEC) (GWP China TEC) (GWP TEC) (GWP TEC)


At the session, various cases reached shared values and still reflected the divergence in a regime that hummed with bustling discussions and debates. Mr Hai Jin, Head of International Economic &Technical and Exchange Center of the Water Resources Ministry, noted that '100% equality' is the most laborious objective to achieve in practice when it must weight varieties in geography, climate, population, industrialisation and ecosystem between all related provinces/areas in the basin, not to mention diversities in nature, culture or regulatory regime. Long-term of presiding international collaboration programmes at global, regional and national levels fosters Mr Jin a broader attitude towards those distinctions. His concise and neutral comments steered to a consensus that any useful governance tools should adapt to local realities.

Dr Oyun Sanjaasuren, Chair of GWP, stressed the same issue in her opening speech. She threw a fairly open question to the audiences as "given the reality of changing water supply and demand conditions, how should one think about the design of a regime that determines who is entitled to access water and, in times of scarcity, how to access to be rationed?"

"The governmental demand", according to the opening speech of Mr Ge Li, Deputy Director General of the Department of International Cooperation, Science and Technology of the Ministry of Water Resources, "on water must be affiliated with water efficiency, and water sharing/allocation requires a strong governance and appropriate coordination mechanism". Implementing the Most Stringent Water Management System since 2012 has enabled water sharing, saving and preventing to implant in the governmental policy.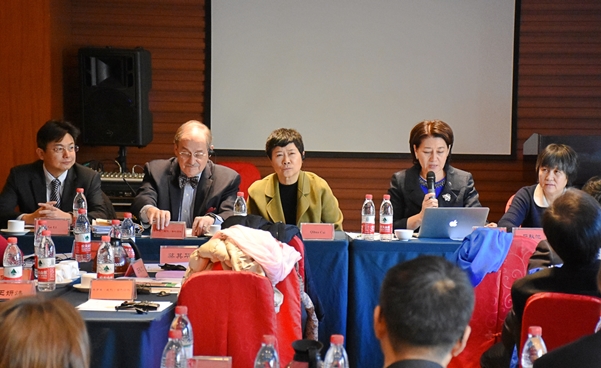 Oyun Sanjaasuren, GWP Chair, is delivering her speech
(<—L to R—>) Ge Li, Jerome Delli-Priscoli, Qihua Cai, Sanjaasuren & Qiuchi Shi
"Water plays a vital role in the economic and social growth", said Mdm Qihua Cai, Chair of the GWP China Region, "GWP China is always a leading advocator of the integrated water/river management (IWRM/IRBM). In addition to the Yellow and Yangtze Rivers, in the last five years, GWP China, jointly with partners, has facilitated authorities at each level to perform integrated governance which contributed to the alleviation of water pressure and improvement of aquatic environment through ecosystem rehabilitation. The integrated water allocation system has worked on 95 river basins and will be on the way for a national wide rollout."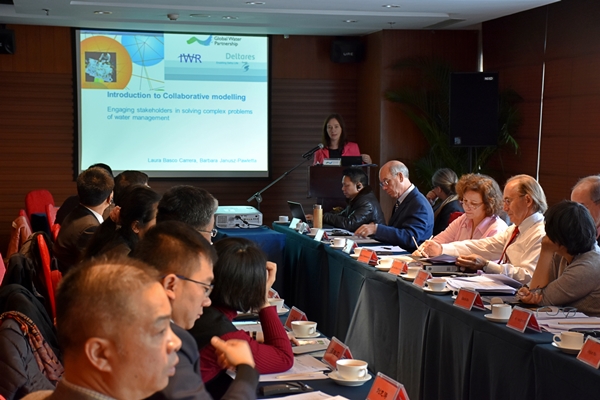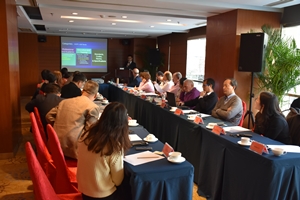 Thematic session & interactions btw decision-makers and experts
at global & regional levels of the GWP network
The partnership is a treasure to GWP, as Dr Sanjaasuren highlighted. While proceeding the next GWP Strategy (2020–2026), it would promote GWP via boundless interactions to extend an institutional building and knowledge production for the future evolution.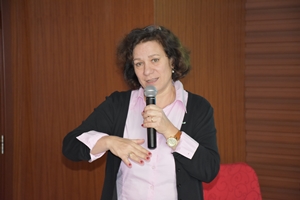 *Special thanks to Dr Danka Thalmeinerova, GWP TEC Consultant, for providing the writing materials & background information.