June 25-26, 2019, GWP Network Meeting 2019 invited representatives from 13 regions for an online 'Follow the Sun' consultation with partners to consider how the global action network can implement the new strategy of GWP in five years.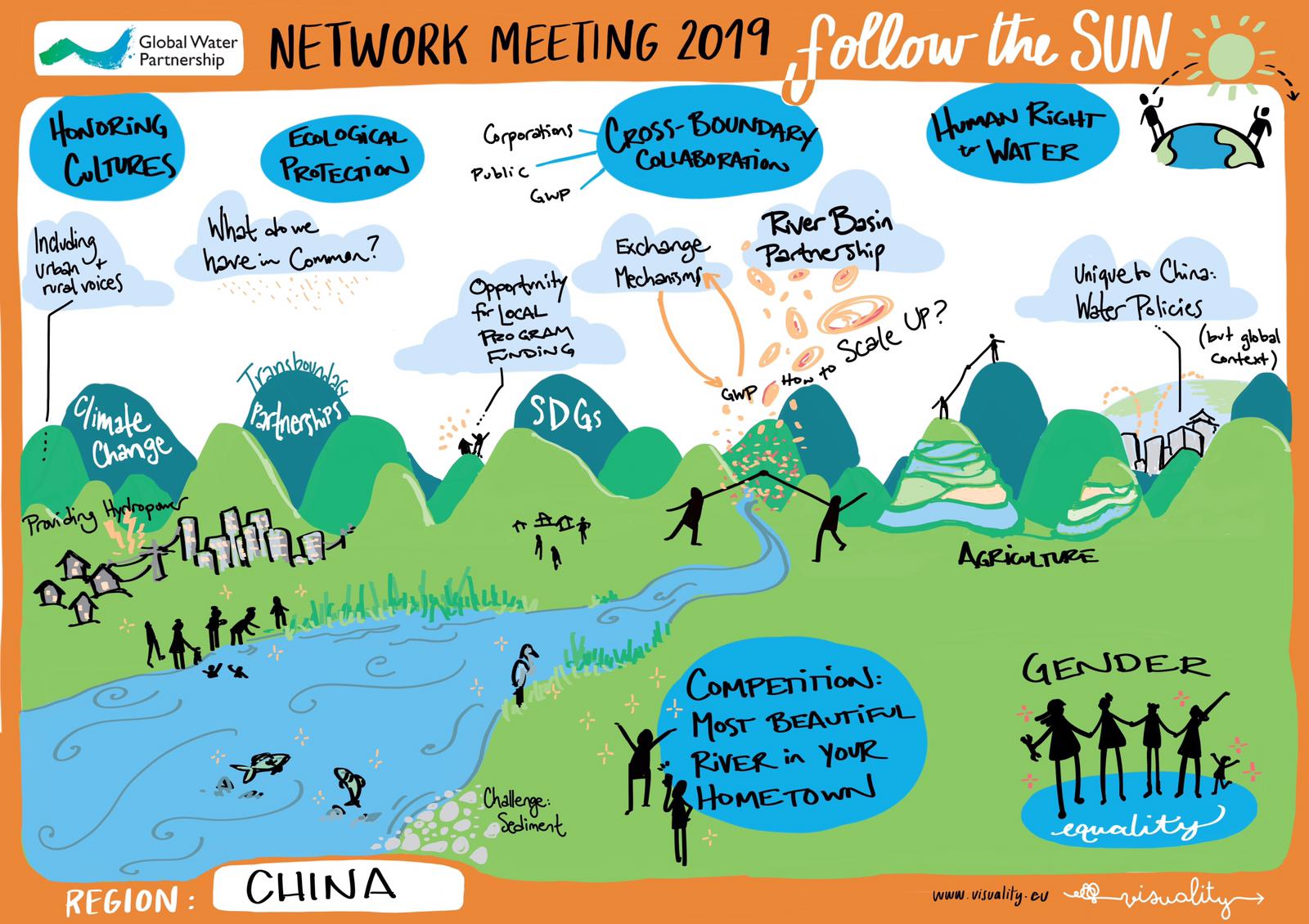 Vision Summary of the GWP China Regional Session at 8 am-10 am on June 26
In the format of 'follow the Sun', participants of each region joined a 2-hour session in their region and then handed over input to the next counterpart. It finally culminated in a summary and forward-looking at the global session after 29 hours. All sessions were open for simultaneous comments and interactions on GWP's Facebook and remain available to review or feedback on the page. With 2500 views of the Facebook site, this global-scale event attracted an audience of 10,000 and 2500 views of the Facebook site. The new GWP Strategy – still in its final draft - puts focus on urgency. It says: We see great urgency to act. If the world remains off-track to deliver on its goal to bring sustainable water and sanitation to all, we will jeopardize the entire 2030 Agenda for Sustainable Development. Poverty and inequality will grow, and our planet will not be able to sustain us. Instead, to successfully pursue and achieve sustainable development, we need a water lens on all we do.
"We found overall endorsement and a validation of our new Strategy and its anchor areas, as well as around the mobilization of bringing in more youth, mobilizing organizations that bring in more gender focused organizations, and organizations that address imbalances and attack exclusions, and thereby attack exclusions from water," said Monika Weber-Fahr, CEO of GWP.

At the regional level, GWP China gathered partners involved in transboundary water governance, power enterprise, sustainable water development, legal framework, technology innovation, education and youth coaching, media, rural communities, and women academic development.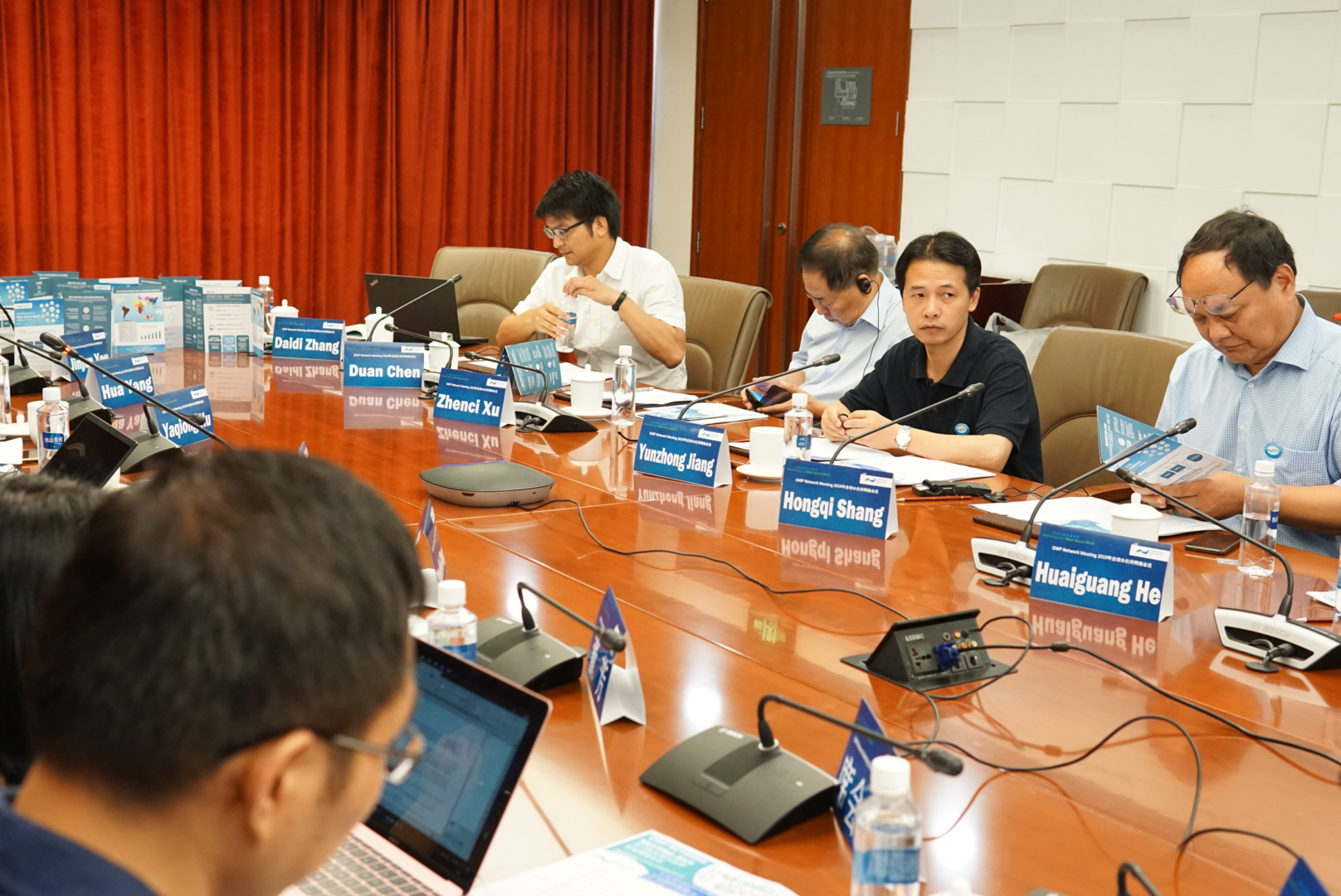 At 8 am-10 am (Beijing Time) on 26 June, Yunzhong Jiang, regional coordinator chaired the GWP China Regional Session was chaired and took the "baton" from Monika Weber-Fahr who finished her chairing of the session preceded in New York. Over two hours of the meeting, invited partners provided their inputs, recommendations and advice to GWP for a better implementation of the New Strategy 2020-2025, responding on the following:

o What are you doing to achieve the Sustainable Development Goals (SDGs), supporting transboundary water cooperation, and mobilizing the climate change resilience community to leverage the water agenda?

o In addressing the water challenges in your country as a GWP Partner (e.g. gender balance, youth engagement, public participation, etc.), which other organizations and groups would you like GWP to learn from, mobilize, and engage with (and why)?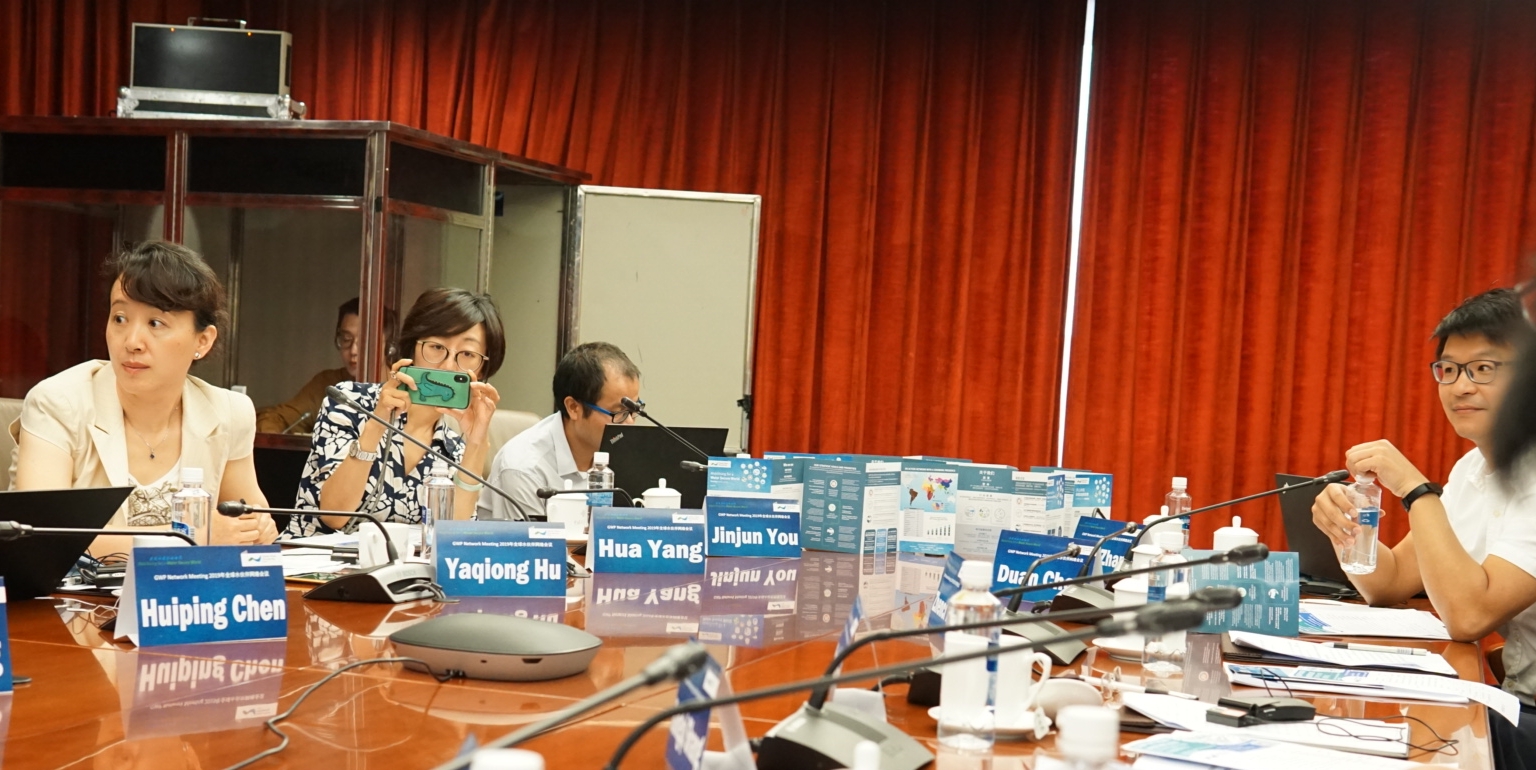 Being a female engineer and professor with the China Institute of Water Resources and Hydropower Research, Yaqiong Hu raised the gender issues, "My institute has 1300 staff, and 400 are women. They have engaged in programme management, innovation, research and technology development although the working conditions are not ideal for women vis a vis family commitments and maternity leave. Gender equality will arrive if we could remove those barriers on women staff career prospects."
Regarding any particularity in strategic areas GWP would contribute, she suggested facilitating and supporting governments to increase investments in rural water supply and sanitation, which has gender equality as a critical driver.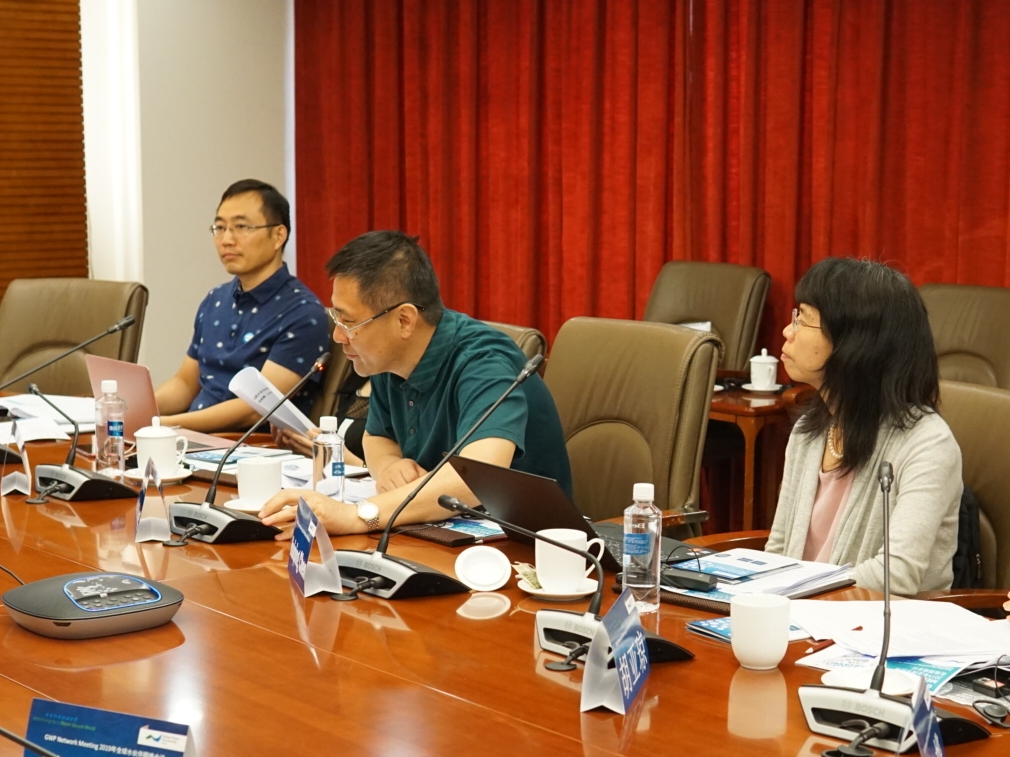 Concerning the transboundary water cooperation, Yanfei Dong, on behalf of the Lancang-Mekong River Cooperation Centre (LMC), said, "GWP contributed to the LMC 5-year action plan (2018-2022). We're highly appreciated for the warm hand of GWP and her interpretation of IWRM in terms of addressing cooperation and climate change challenge. In another phrase of collaboration, LMC expects most of the opportunities presented through global frameworks with continued partnership and support with GWP".
As a prevailing expert in international law and youth coaching with Xiamen University, Huiping Chen brought GWP her professional advice on further knowledge management.
"Xiamen Uni has an international water law programme with exceptional inputs from Dundee University for over six years. It could be a potential outcome of the new strategy through its programme on Toolbox regarding water management, as well as Toolbox related events and activities", said Huiping Chen. She also raised a new entry to mobilize the private sector that GWP can help companies in international arbitrations to make decisions in the context of international tribunals on the breaching of the human right to water.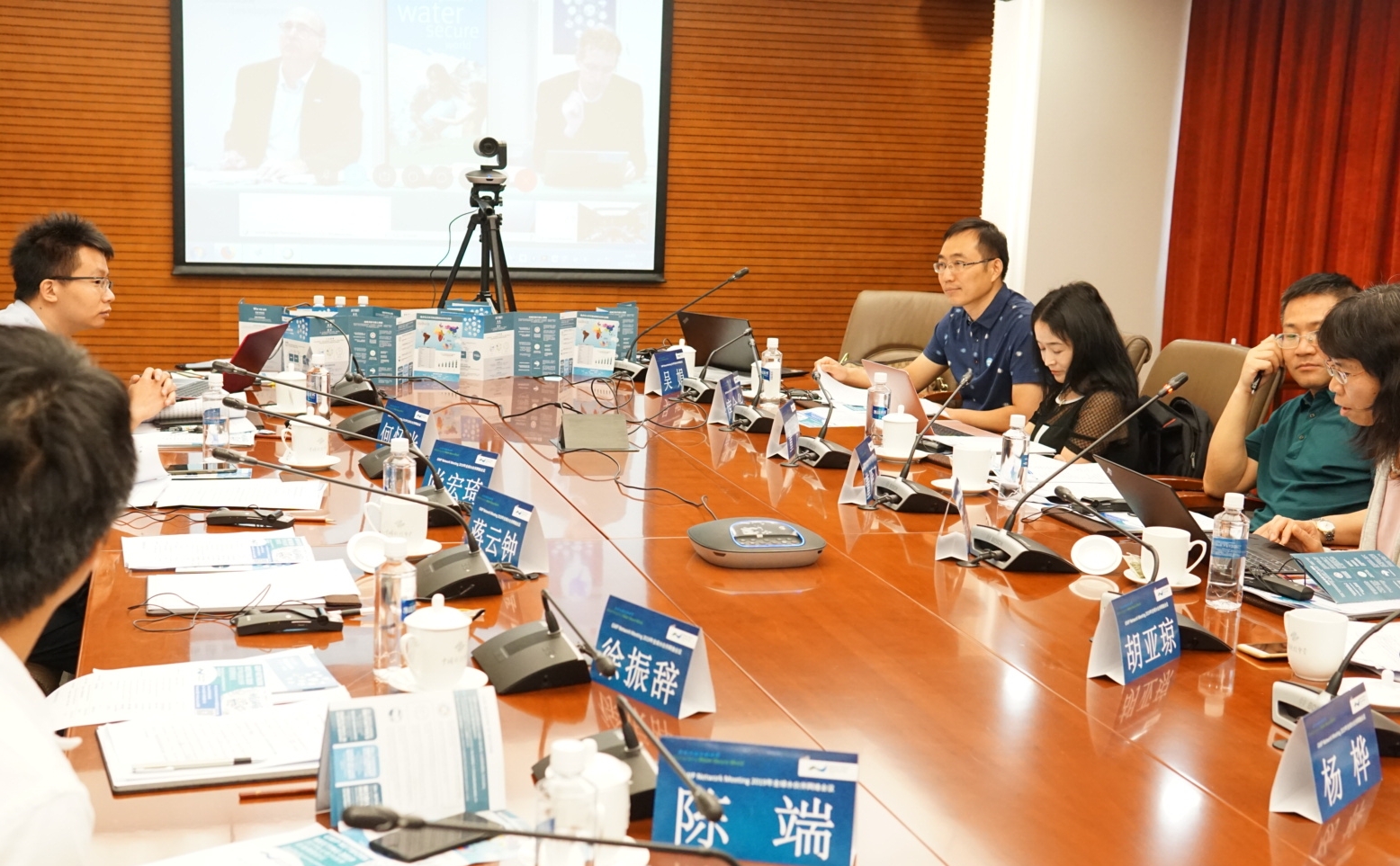 At the manager level of the Power Construction Corp., Fang Dong suggested that GWP can explore the programme to contain environmental protection that is a highly influential and beneficial catalyst to local populations once introducing into the project design. She added, "Lessons of global construction or project should be regularly collected and shared widely via Toolbox. Plus, multi-stakeholder involvement can also aim at finding the optimal solutions for increasing energy security while not compromising the environment".
Hua Yang is a senior journalist with the Water Press. She initiated collaboration of her organization with GWP China for learning international experience through GWP network. Water Press has a powerful annual campaign, 'the most beautiful river in my hometown', awarding 10 top voted rivers in the context of basin environment, water quantity and quality, biosystem, etc. It targets grassroots communities and individual interests who can engage in the implementation of the digital platform. "For instance, in 2018, we opened online voting to the public where arrived direct interaction with 500,000 netizens. Besides, 40 million people reached through the initiative as well as strong reaction from local governments where rivers were nominated and physical activities for protection and restoration included in local development plans", said Hua Yang, "GWP can strengthen such campaigns with more international, regional and national stories in this regard."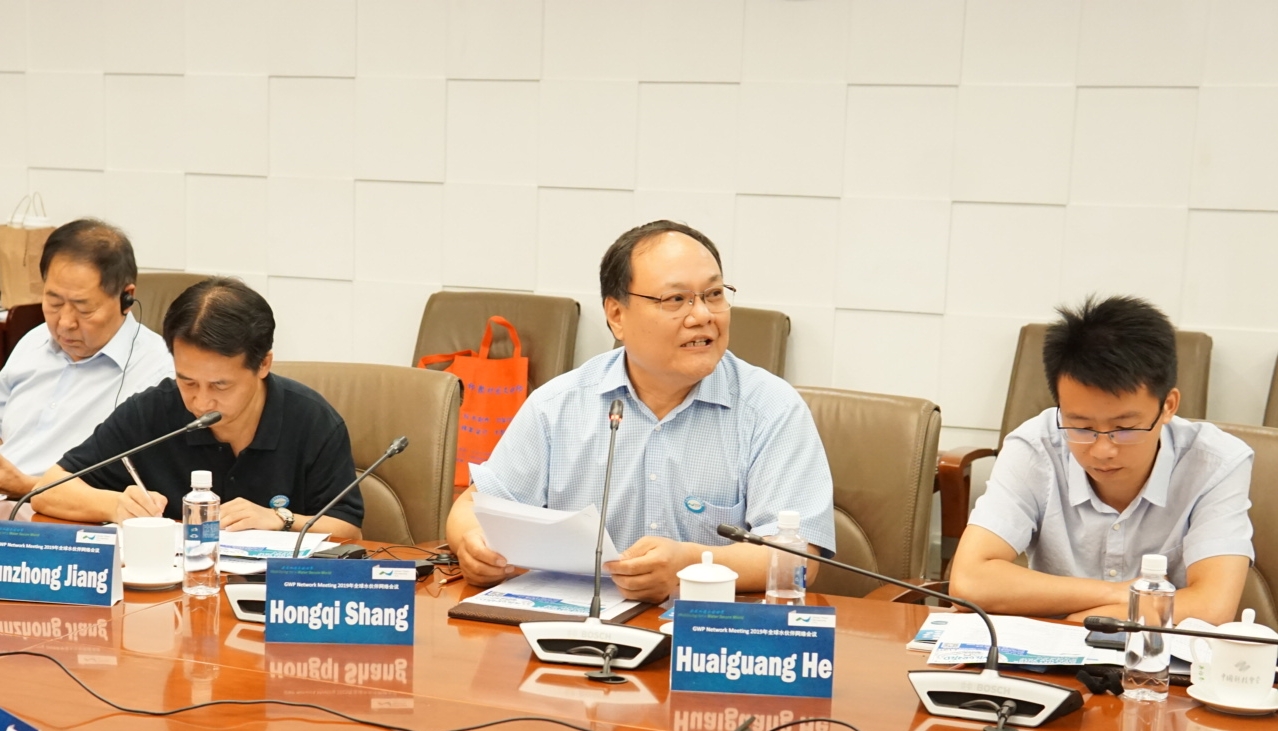 At the river basin level, Hongqi Shang with the Yellow River and Duan Chen with the Yangtze River expressed that river sustainability would be a shared mission to many regions and government agencies. IWRM and GWP crucial principle can widely implement at the river basin level, and the river basin partnership should be one of the significant modules in the GWP Network that helps engage in multiple stakeholders; build up MSPs; implement SDG, transboundary water cooperation and climate change adaptation. Zhenci Xu, with Hebei Provincial Water Partnership, mentioned that GWP must facilitate vulnerable groups, incl. Women, children, sick and rural residents. In most regions under the GWP framework, a large population is living in some places where hardly provides local people with safe drinking water, resources for irrigation, or underlying security of sanitation and water. He addressed, "farmers, same as women and children, need more supports and capability buildings. We should focus on rural and fragile areas where is expecting more intelligent, human and technical investments of GWP for achieving water-related SDGs under the 2030 Agenda."
In his wrap-up, Jinjun You, the regional TEC member, emphasized that ambitious strategy and essential to be clear how this ambition will be met, particularly in the context of the required financial resources. The allocation of resources within regions is also an issue that may need further clarification. While echoing partners' comments, You said, "Toolbox water management is a key aspect in the context of international water law and the need to build capacity around this. SDG with IWRM is a valuable opportunity for GWP. We should also attach importance to the international aspect that brings together different countries to discuss learning. River basin management at the regional or cross-regional level through IWRM principles is crucial to address water management conflicts and the need to protect and restore vulnerable ecosystems in the face of rapid development. Mobilization of a wide range of stakeholders includes the general public to be aware of and address key water management issues".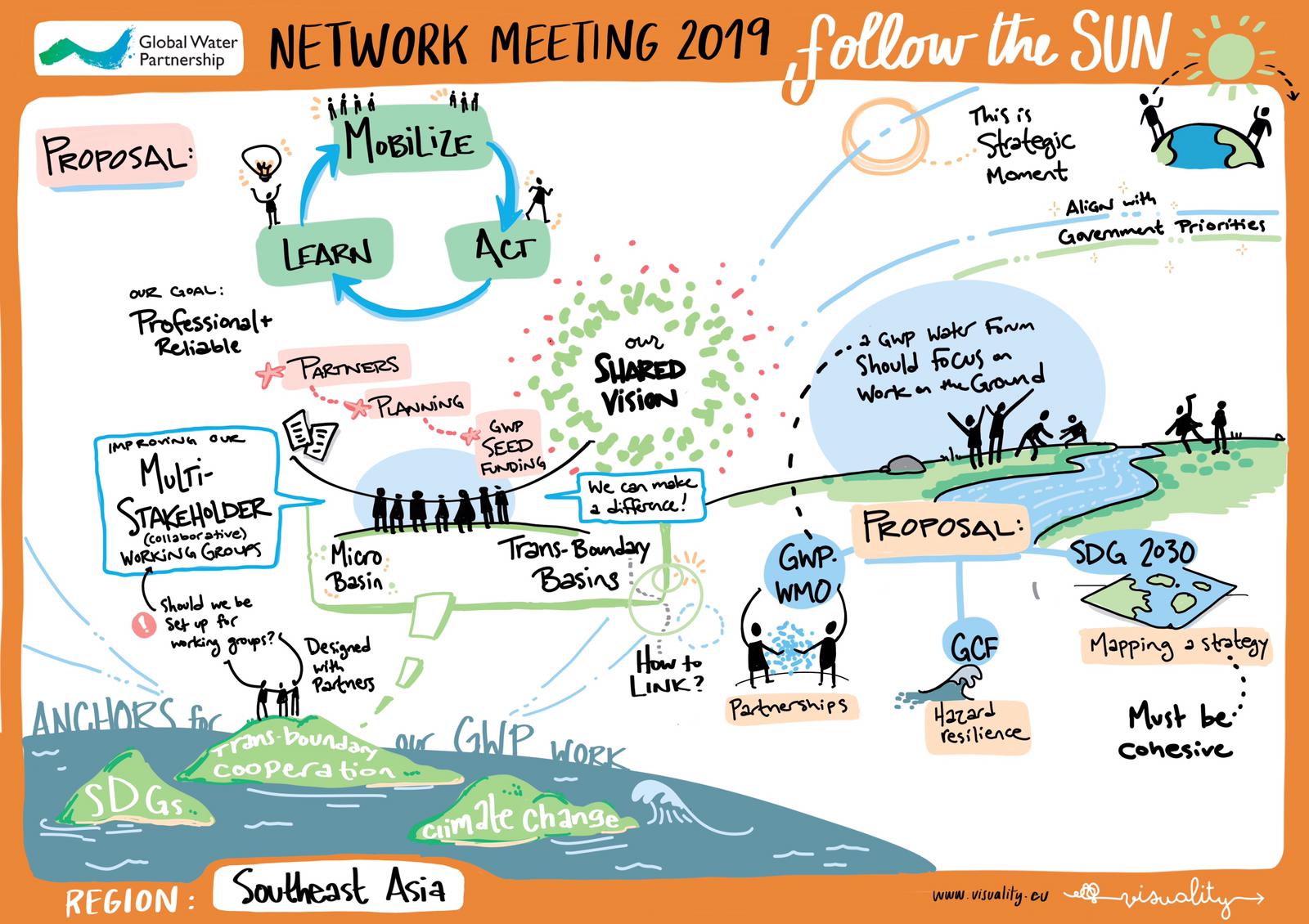 Transboundary Cooperation is also one of the crucial themes of the GWP SEA
When handing over his "baton" to the Southeast Asia Partnership (SEA), Yunzhong Jiang told Fany who chaired the next session on behalf of SEA, "A range of voices have been heard representing a variety of GWP partner types. Interesting discussions around the issues of transboundary river basin management".