Within the framework of the second round of reporting on SDG 6 on water and sanitation, Global Water Partnership(GWP) is supporting some countries in the monitoring and reporting process . This support is mainly to countries implementing SDG indicator 6.5.1 on Integrated Water Resource Management (IWRM) and indicator 6.5.2 on Transboundary Water cooperation – anchor areas of GWP's work. In the framework of the UN Water Integrated Monitoring Initiative for SDG 6, UNECE and UNESCO, co-custodian agencies for SDG indicator 6.5.2 which tracks "the percentage of transboundary basin area within a country that has an operational arrangement for water cooperation" called on countries sharing transboundary waters to review their progress on transboundary cooperation and to report on their progressin advancing the indicator in 2020.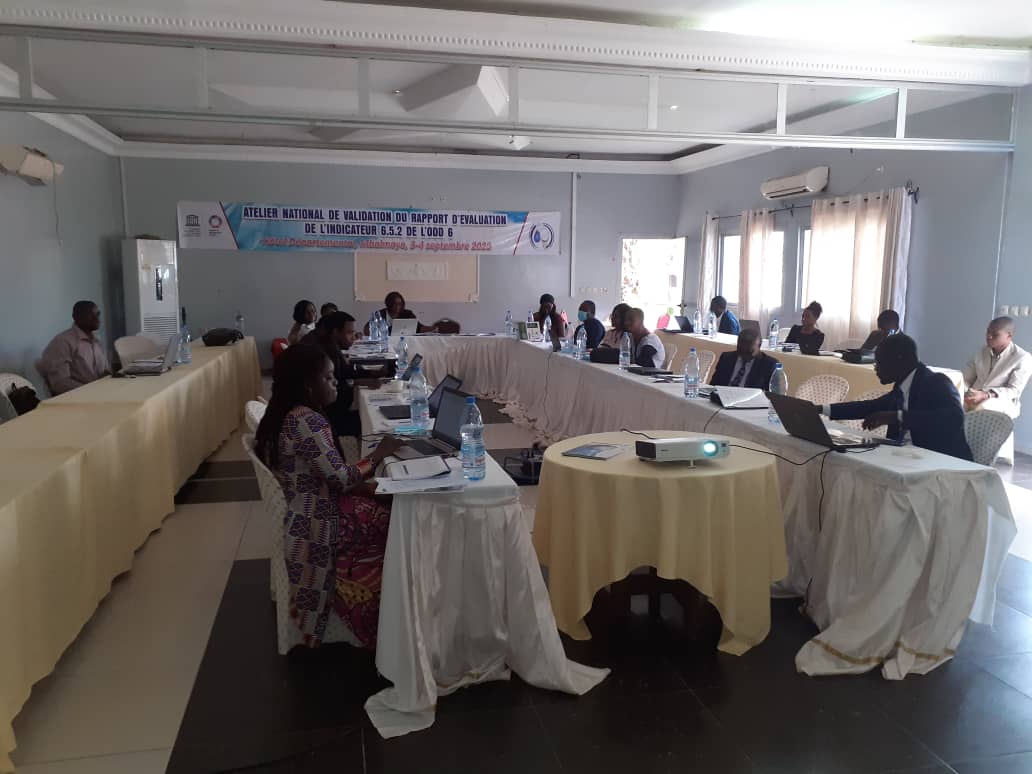 In Central Africa, Cameroon is one of these countries and to assess progress made in transboundary water cooperation, twenty stakeholders from government Ministries (Water Resources and Energy, Agriculture, Economy and Planning, Transport, Environment, External relations, etc) , UNESCO, GWP Cameroon, civil society organizations (RECOJAC and Water for Life Cameroon), national Focal Points (Helsinki Convention and CICOS) met during a stakeholder consultation workshop organized by the Ministry of Water Resources and Energy in collaboration with UNESCO and GWP Cameroon . The workshop had as objective to:
build the capacity of stakeholders on the monitoring of indicator 6.5.2 ;
Approve the completed questionnaire;
Brainstorm on how to promote transboundary cooperation in the field of Water Resources Management in Cameroon.
The validation workshop follows a two day intense SDG 6.5.2 task force meeting at the GWP-CAf regional secretariat during which responses were proposed to the national questionnaire on the SDG 6 indicator.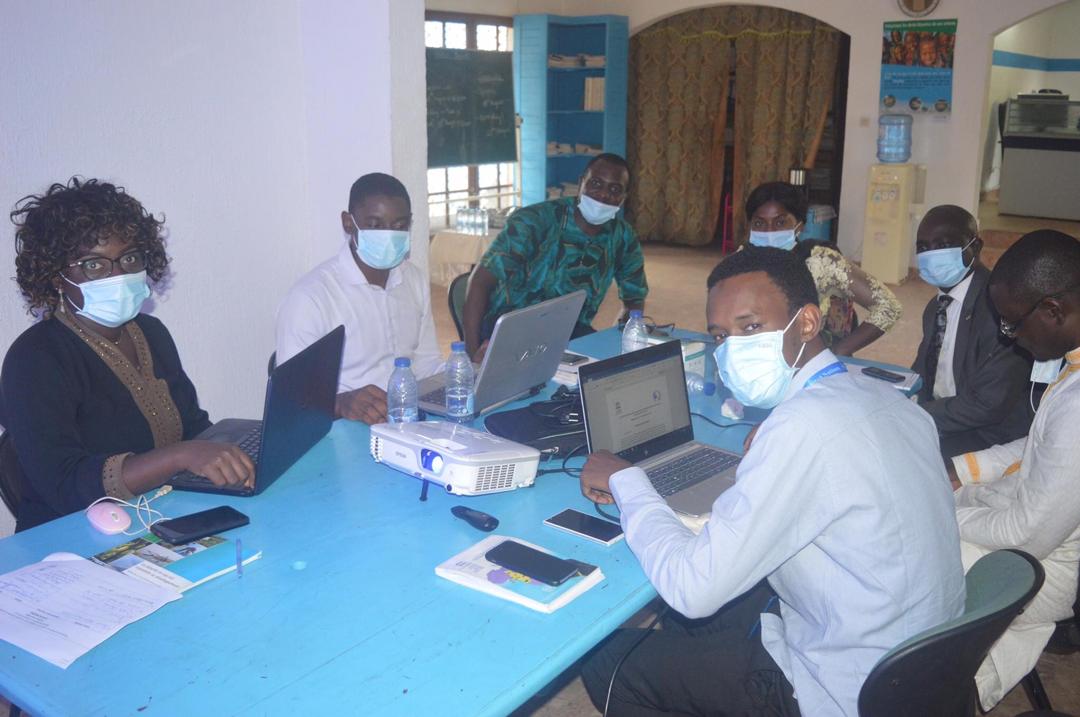 During the first taskforce meeting held virtually, the Regional Coordinator for GWP-CAf, Mr. Hycinth Banseka explained the reporting process to the taskforce while Dr. Fantong Wilson, Chair of GWP-Cmr Technical Committee pointed out some loopholes from the first round of reporting 2017 reporting that need to be avoided to ensure a better quality report which will serve as a guide to fostering transboundary cooperation .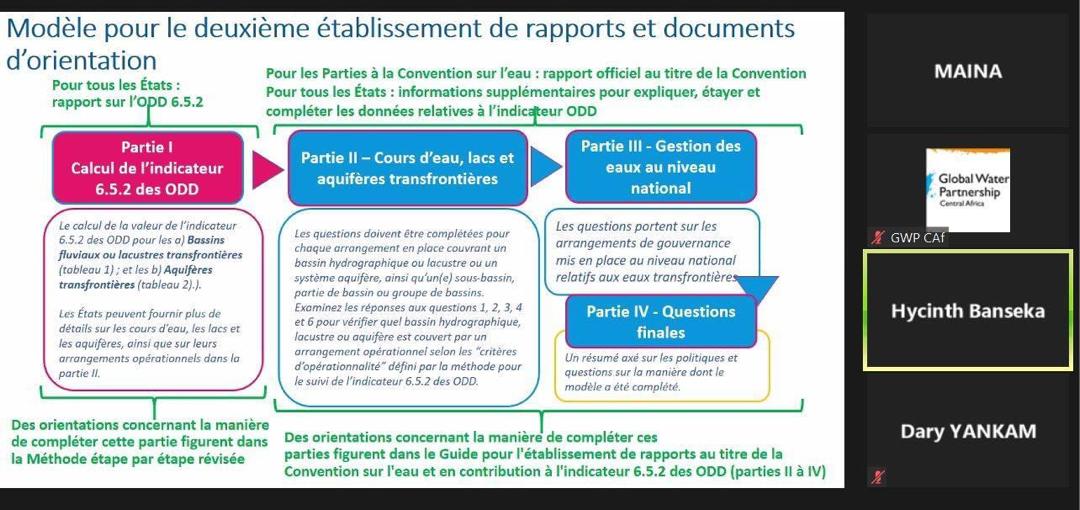 For this second round of reporting, the main difficulty highlighted was the low rate of data sharing within the Transboundary Basin Organizations, which considerably slowed down the process of creation of the Ogooué, Ntem, Nyanga and Komo Basin. After deliberations and groupwork, the stakeholders made the following recommendations;
Set up a national committee for the Intergovernmental Hydrological Programme (IHP);
Evaluate the possibility of transmitting the national report to the basin organizations for possible inputs and amendments;
Carry out a mapping and characterization of the aquifers;
Set up a monitoring of water quality on the one hand and aquifer management on the other hand by the basin organizations.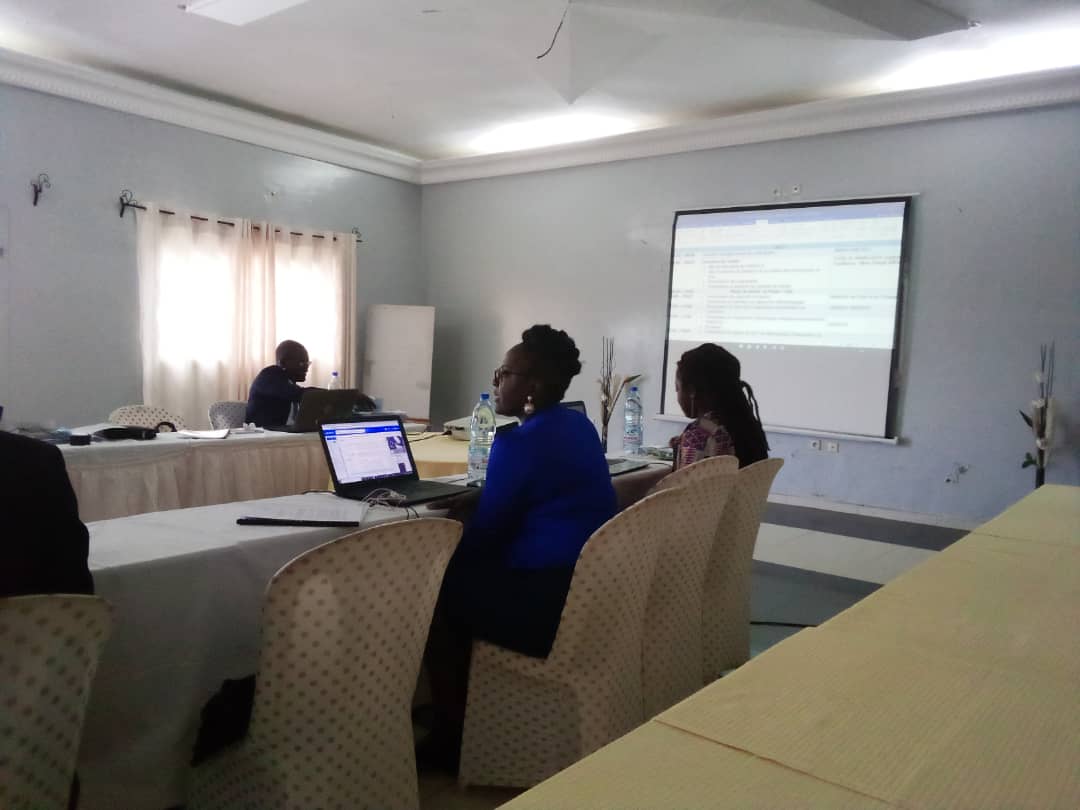 The workshop came to a close with closing remarks from the chairman , Mr. Mamoudou Ousman, Director of Water Resources and Chair of GWP-Cmr. He thanked all participants for their contributions and GWP for supporting the monitoring process. He also added that the observations made during the workshop will be incorporated in the report as well as contributions from other resource persons before a final version will be transmitted to the indicators co-custodians – United Nations Economic Commission for Europe (UNECE) and United Nations Educational, Scientific and Cultural Organization (UNESCO)