The main objective of this workshop was to present, discuss and approve the draft National Water and Sanitation Policy document by key water sector stakeholders in the country.
The workshop which was financed by the Congo Country Water Partnership, UNICEF Congo, and the Ministry of Engergy and Water, brought together thirty participants drawn from government ministries, government parastatals, NGOs, civil society organisations, Research and Academic stakeholders, the private sector as well as Technical and Financial partners like UNICEF, UNESCO, amongst others, was presided over by the Director of Cabinet in the Ministry of Energy and Water, Mr.Yannick Lionel NKODIA.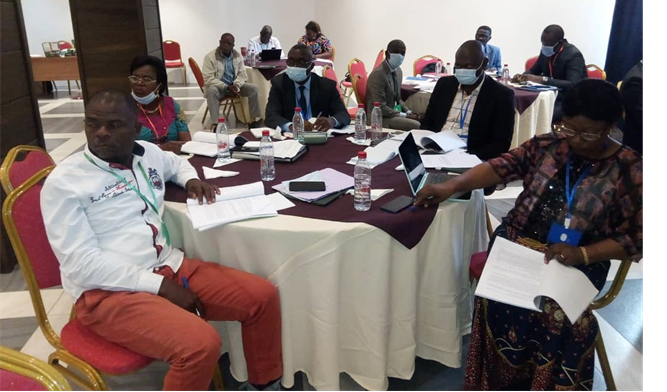 The two main speeches in the opening session by the Mr. Andrés A Lopez, Deputy Representative of the UNICEF Congo Office and the workshop Chairman highlighted the importance of stakeholder contribution and inclusion to the operationalization of the national policy as well as the overall objective of the policy which is to ensure that the country achieves Sustainable Development Goal 6 by 2030.
To better prepare the participants for the group session, Mrs. OKYEMOU Gloria , Executive Secretary of the Congo CWP presented the detailed objectives and expected results of the workshop while Mr. Hervé Didas AMBOULOU, Interim Managing Director of the Water Sector Development Fund and Chair of the National Water Policy Technical Committee presented the framework for the elaboration of the policy.
After these presentations, the national actors were divided into groups to;
Discuss the strengths, weaknesses, opportunities and constraints of the water and sanitation sector.

Identify and validate the vision, objectives and guiding principles of the national policy for the sector up to 2030.

Identify and validate the strategic axes of the national water and sanitation policy for the next ten years.

Identify the roles and responsibilities of the different stakeholders in the implementation of the new policy.
The groups working on vision, objectives and guiding principles, as well as strategic axes were facilitated by the GWP-CAf Regional Coordinator.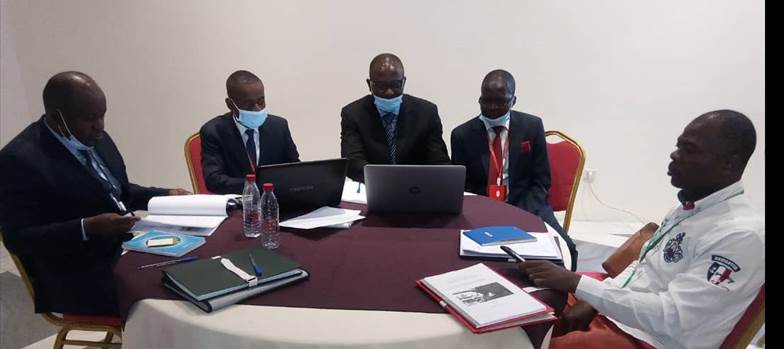 In the main plenary that followed, the followed recommendations were formulated by the participants to the government to ensure the advancement of water and sanition as well as Integrated Water Resource Management in Congo, through this key water policy document. These recommendations are ;
The revision of the decree setting up the Water Advisory Council (CCE) to extend its action to sanitation while integrating all the key players in the water and sanitation sector and to change the name of the platform to "Conseil Consultatif de L'eau et de l'Assainissement (CCEA)" (Advisory Council for Water and Sanitation) ;

Operationalise the Directorate General for Sanitation in the medium to short term;

Ensure the adoption and implementation of the National Water and Sanitation Policy