This workshop, which was attended by about forty stakeholders from different government institutions, local authorities, international and national Non-governmental organizations had as objective to validate the National Water Policy document at the technical level.
The opening ceremony was chaired by Mr. Alain Fidèle KOLONGATO NGBADOU, Director of Cabinet of the Ministry of Energy Development and Water Resources, with the presence of Mr. Sylvain GUEBANDA , Water Resources Project Manager and Mr. Olivier Floriant SIEYADJI, Head of the UNICEF WASH Section.
In his speech, Mr. Olivier Floriant SIEYADJI highlighted that the preparation of the national water policy document is "vital for improving performance in the Water, Sanitation and Hygiene (WASH) sector".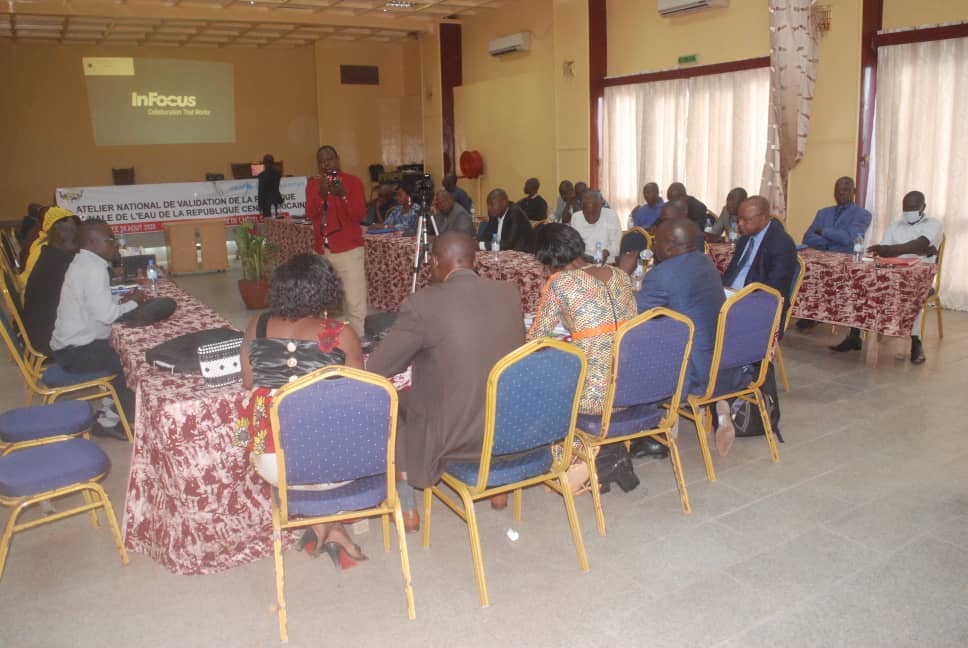 The Chair of the workshop, Mr. Alain Fidèle KOLONGATO recalled the context and revision process of the document as well as the objectives of the workshop while urging participants to formulate concrete and relevant proposals that would contribute to the water resource management document which will enable the country to sustainably address future ambitions for the development of the water and sanitation sector.
To coordinate the discussions, a coordination unit was set up after which presentations were made on the preparation process of a new national water policy, the main issues and challenges of the water sector, the objectives and strategy of the policy, the four structuring programs and all mechanisms necessary to achieve the objectives of the policy as well as the implementation plan, strategic tools, funding and risks related to the implementation of the policy.
Following these presentations and group discussions, the participants made the following recommendations:
- To the Government: To review and adopt the National Water policy document validated by the national workshop.
- To Financial and Technical Partners: To support the Government in the development and implementation of structuring programs.
The workshop ended with a word from the Chairman who thanked all the participants for the quality of their work and contributions. On his part, Mr. Sylvain Guebanda, reassured the participants that their contributions will be incorporated into the document before submission to the government for endorsement and adoption.