The webinar which brought together more than forty participants began with an opening session during which GWP SAM's Regional Coordinator, Alejandra Mujica explained the origin of the collaboration between the two regions saying, "This is an idea that came up in a conversation between Ligia, Hycinth, Saito and myself two years ago, and finally the cooperation between two regions twinned this time by language and always by the attitude of learning together and sharing our vision, becomes a reality."
Speaking in the same session, GWP-CAf's Executive Secretary, Hycinth Banseka expressed appreciation to GWP SAM for the commitment to share knowledge with the network partners in Sao Tome and Principe.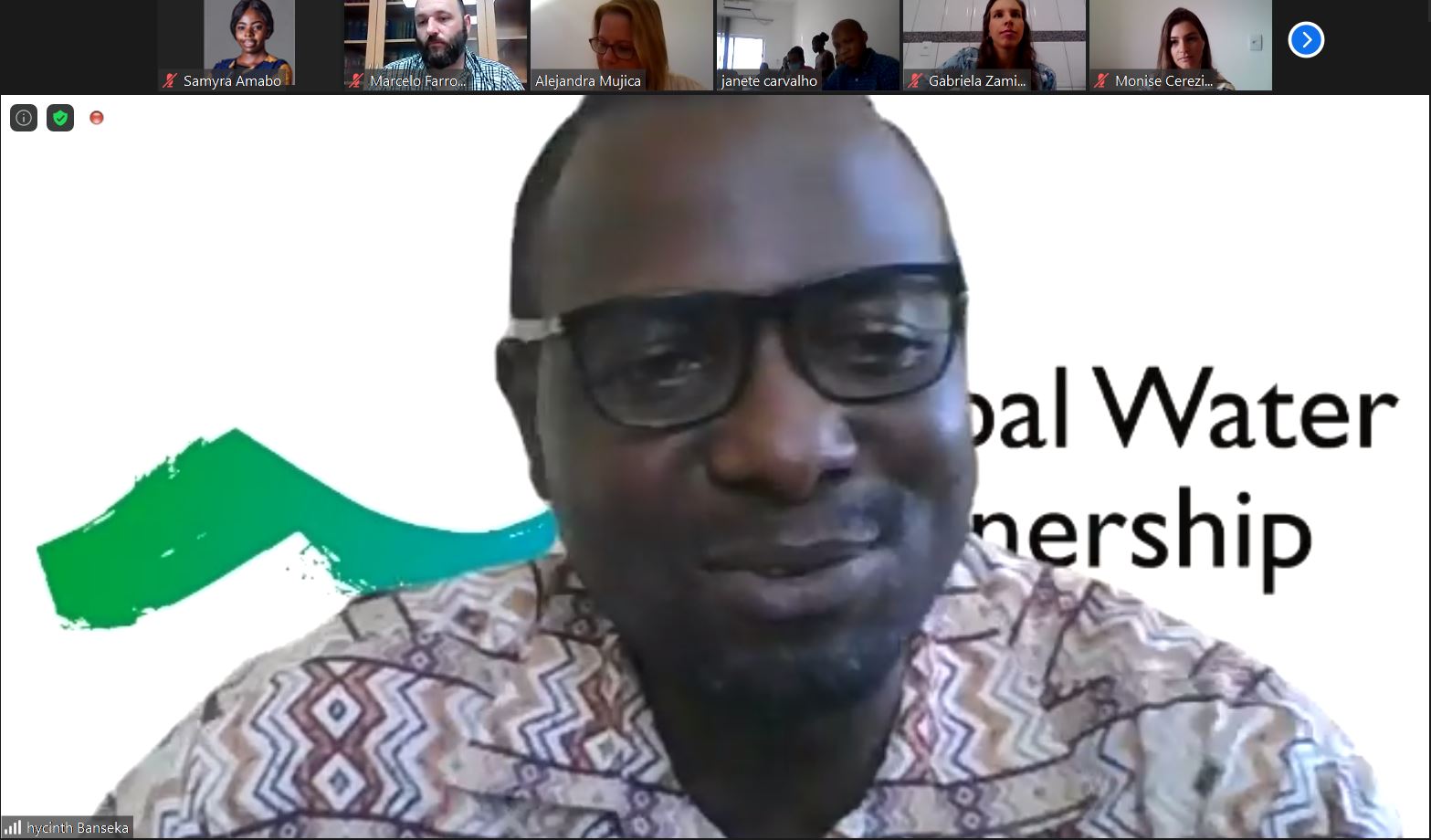 He also highlighted the relevance of this webinar as a first step for Sao Tome towards identifying and documenting atleast two case studies on the implementation of IWRM in the country for the IWRM Toolbox.
In his opening speech, the Director of Water Resources, Chicher Diogo said 'we're grateful for this webinar in our local language – Portuguese – which will go a long way to assure a shared understanding on the IWRM Toolbox and hopefully facilitate the learning/teaching process of IWRM in Sao Tome and Principe'.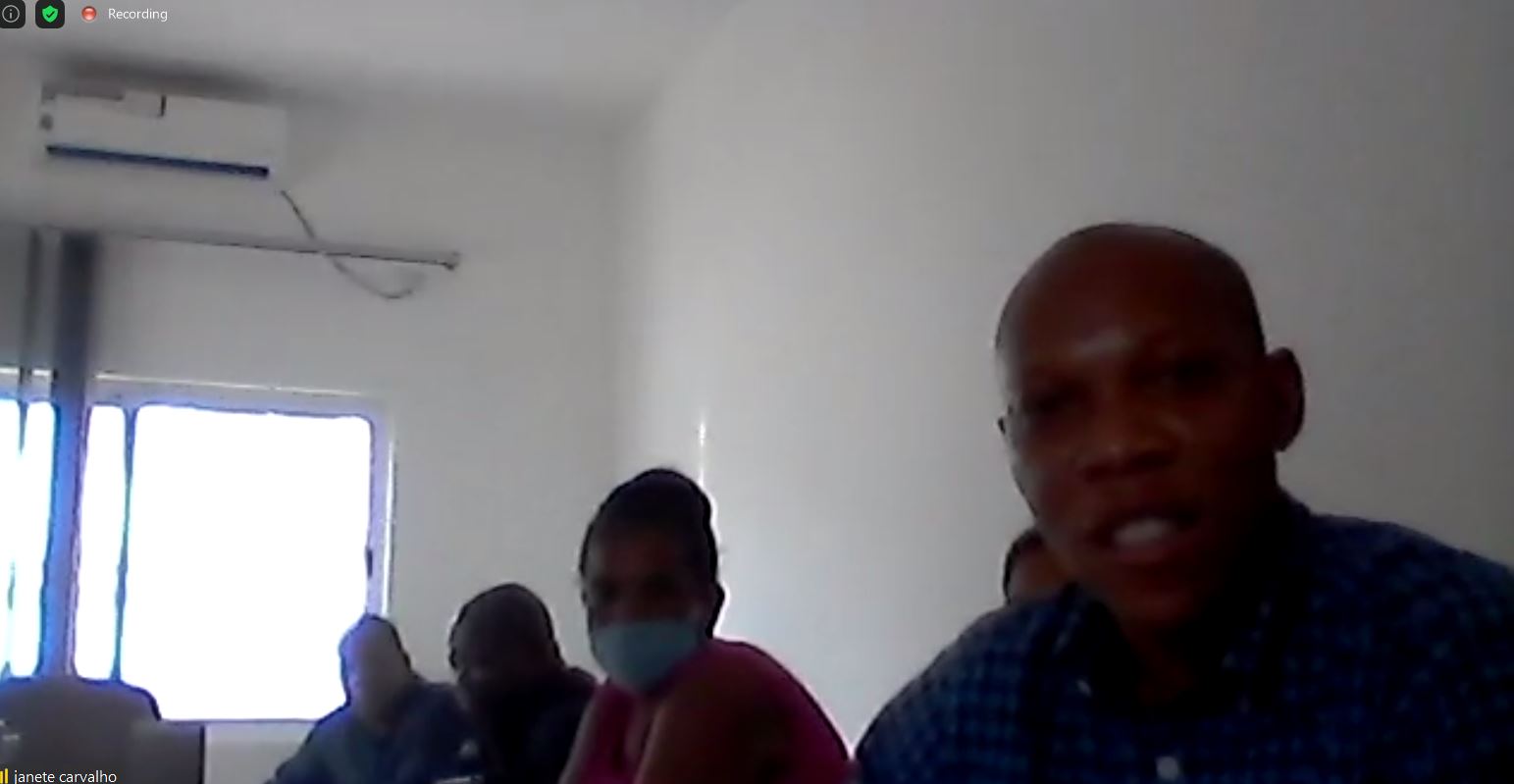 The three main webinar speakers from Brasil; Carlos Saito, Gabriela Zamignan and Monise Terra were presented to the participants by Alejandra Mujica, Executive Secretary, GWP SAM. The main speaker, Carlos Saito presented the IWRM Toolbox, its objectives and how to capitalise it as an IWRM learning tool.
His intervention was followed by that of Dr. Gabriela Zamignan, who gave a presentation on her doctorate degree topic 'Integrated Water Resources Management: Tools, Challenges and Guidelines for Building a Systemic Vision on Water Management' . Dr. Monise Terra made a presentation on "Integrated and sustainable Water Management in River basins: Tools, Challenges and Guidelines".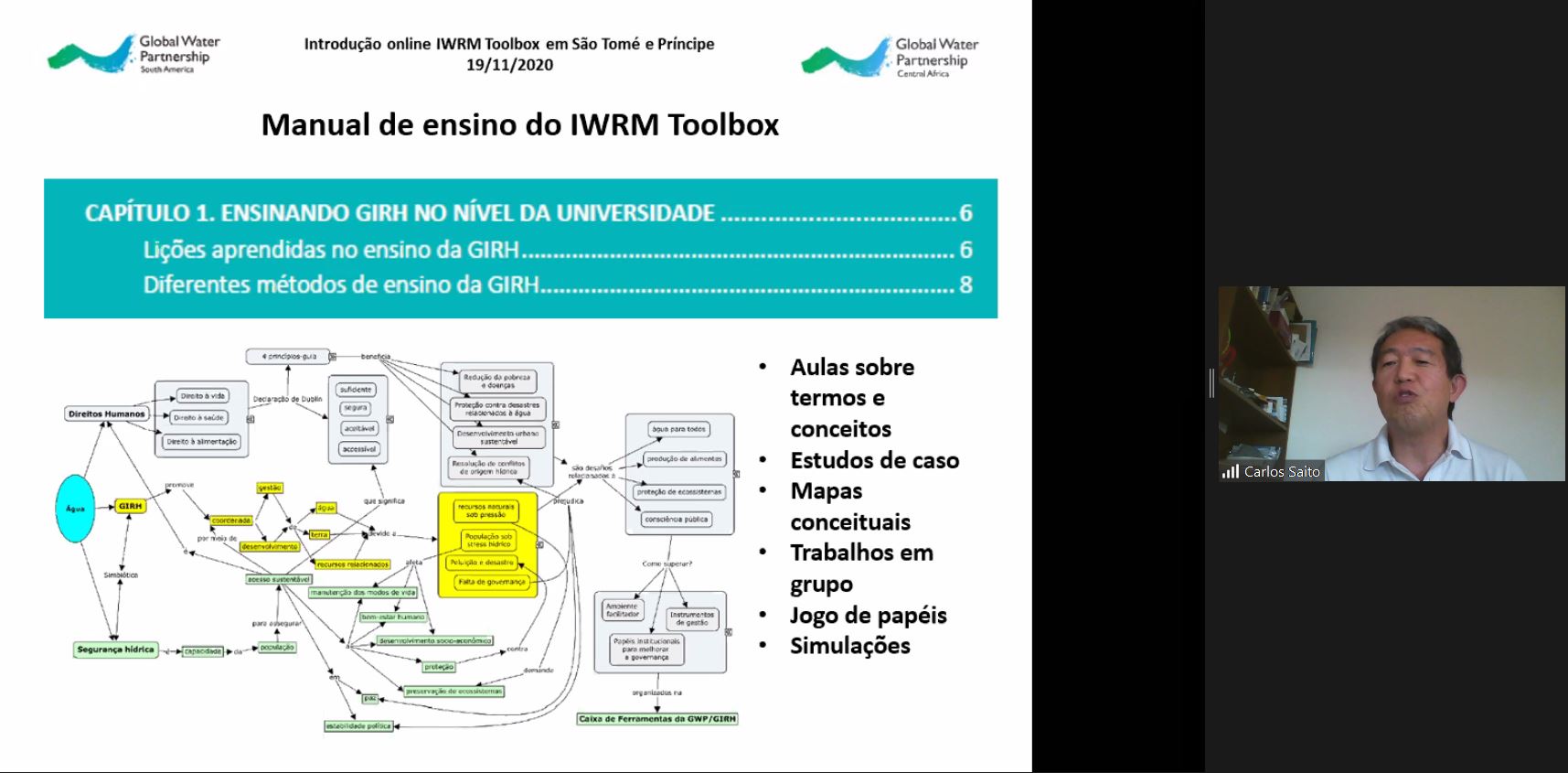 The final presentation was by Dr. Carlos Saito , during which he gave a step by step presentation on the IWRM Toolbox Teaching Manual for teachers to ensure the effective and efficient training of students on water issues. A question and answer session followed during which the different speakers provided responses to issues raised by participants.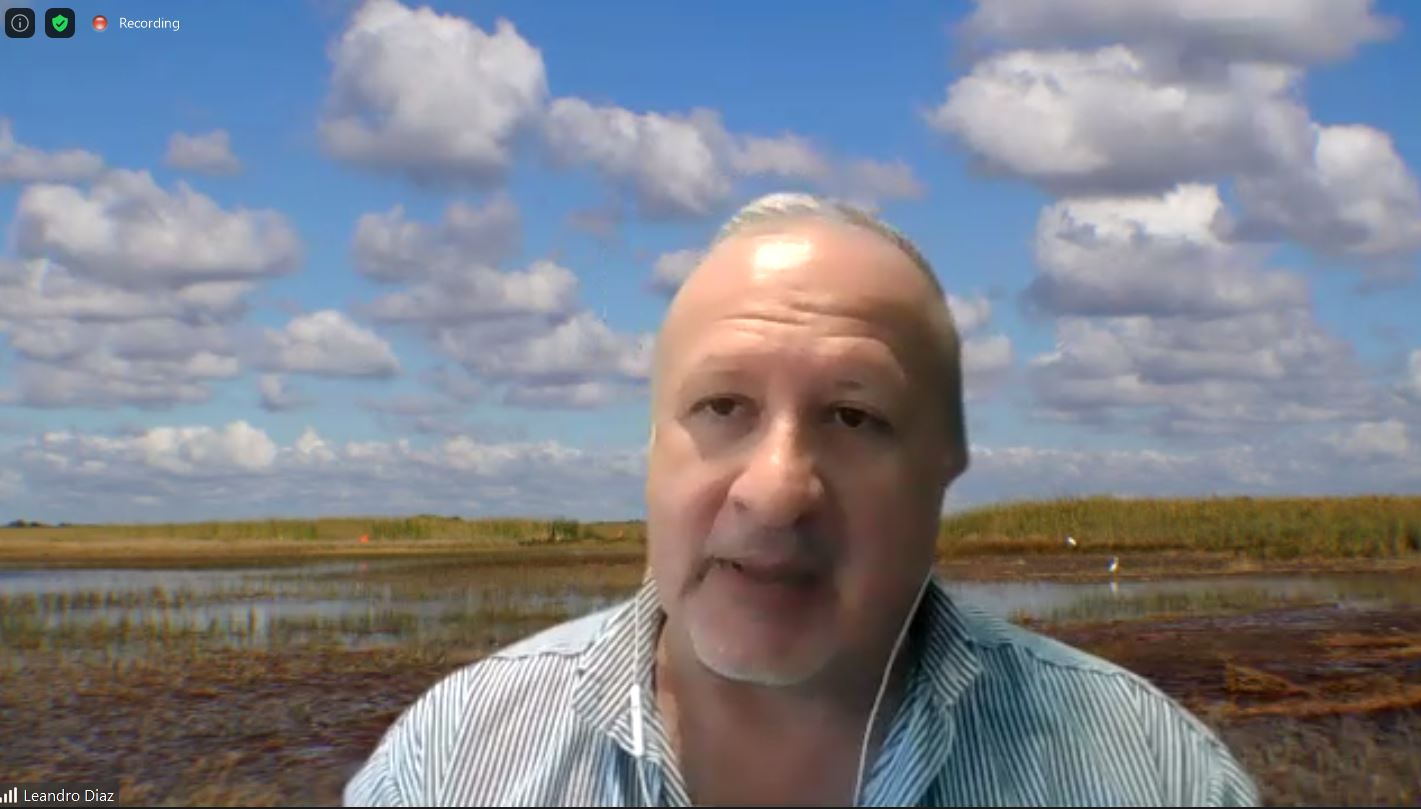 At the end of the webinar, the Chair of the Sao Tome Country Water Partnership, Valdemira Tavares and the Chair of GWP South America, Leandro Díaz took turns to thank the organising team and express hopes that this south-south knowledge sharing initiative will be the first of many to come.
The IWRM ToolBox is being redeveloped in 2021 inorder to transform the ToolBox into a dynamic platform where practitioners, policy makers, government officials, academics, students, and other water actors will be able to learn and share IWRM knowledge as well as connect with each other.