The main objective of the dialogue which brought together about 20 stakeholders from civil society organizations, NGOs, Private and public sector was to raise awareness on gender inequality in the water and climate sector to gain their support and contribution towards reducing these gender inequalities by proposing solutions to the formal and informal barriers identified during the study. In his opening speech, GWP-Cameroon's Chair, Mr. Mamoudou Ousman said, "for real change to happen, we need to work together, exchange ideas and think of sustainable solutions to address gender inequalities in the water and climate sector".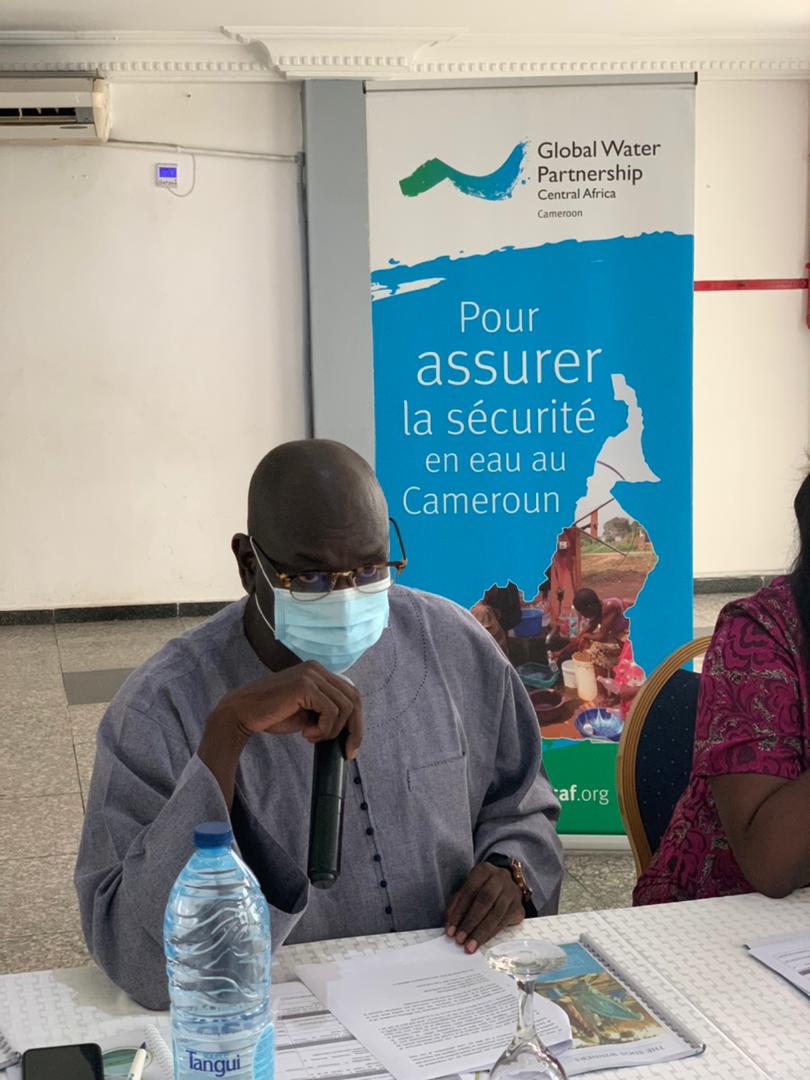 The consultant Madam Beat Paulette of the SDGs Winners presented the context, objective, and methodology of the study titled, "Mapping formal and informal normative barriers and social practices that hinder gender equality in the planning and implementation of development projects in the water and climate sector and proposals for mechanisms of reform". The study was carried out based on the justification that gender inequalities have a direct impact on the planning and implementation of investments for water security and climate resilience. A total of fifteen national (MINPROFF, MINEE, MINEPDED, MINDDEVEL, Sanitation and Water for all, GFECOP, Camerounaise des eaux, RECOJAC, Water for Life, Being better Cameroon, Association des natifs de Nkongsamba, Cameroun Ecologie, Conseil National de la Jeunesse) and international (UNICEF, UN Women) institutions in the water, climate and gender sector in the coastal zone (Douala, Edéa, Nkongsamba) were involved in this study.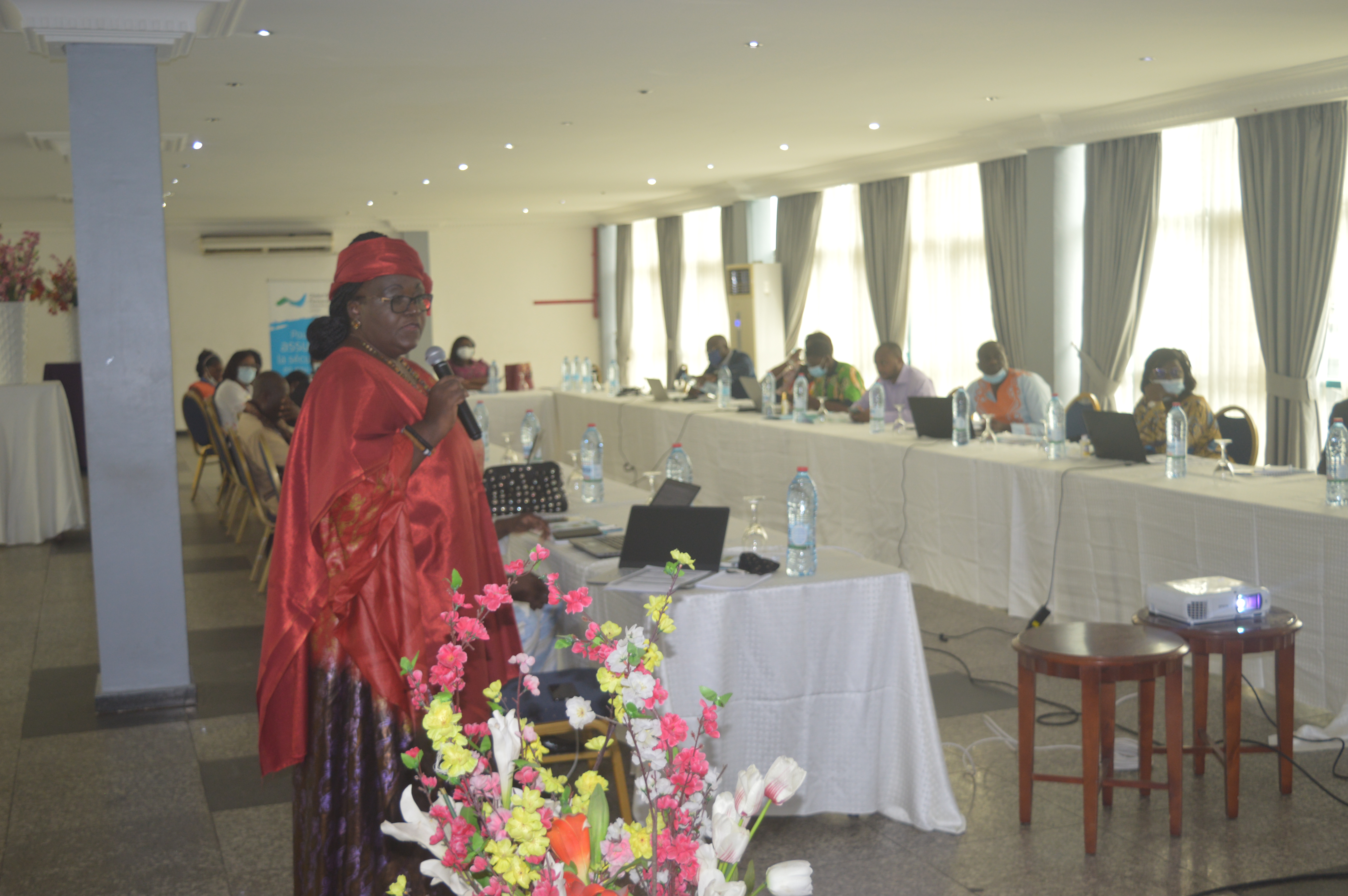 The study revealed some formal barriers to gender equality in the water and climate sector some of which are; the lack of political will to implement existing gender-sensitive policies, insufficient gender expertise among planners, insufficient knowledge on water and climate legal policies amongst others. Informal barriers identified include patriarchal customs that hinder women's empowerment even in the areas of water and climate, discriminatory and devaluing stereotypes that exclude women from the decision-making sphere within the sectors, little knowledge of climate, water, and the environment.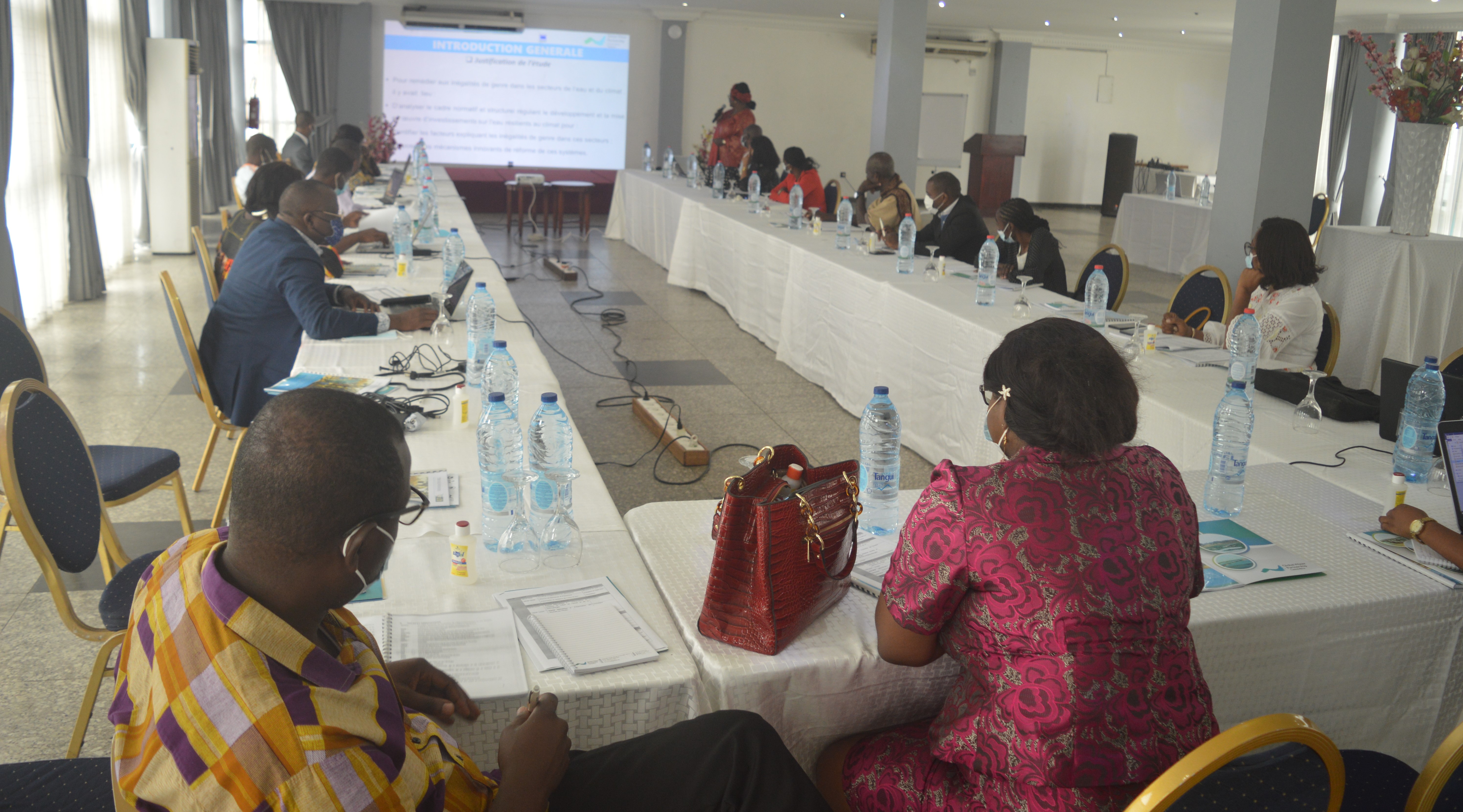 Some key recommendations from the study to address the pre-identified barriers include:
advocate to different institutions within the sector to implement the gender transformative approach at all levels;
sensitize and train key actors involved in planning process within the sector on gender analysis tools;
disseminate gender-responsive water and climate documents/policies with local and government authorities.
Participants made insightful contributions and recommendations to the results of the study paying attention to the different contextual realities from the various institutions which they represent.
The final day of the workshop was characterized by groupwork during which the participants developed a road map of proposed mechanisms of reform /solutions to address the pre-identified gender equality barriers clearly showing expected results, performance indicators, key actors/stakeholders, deadlines.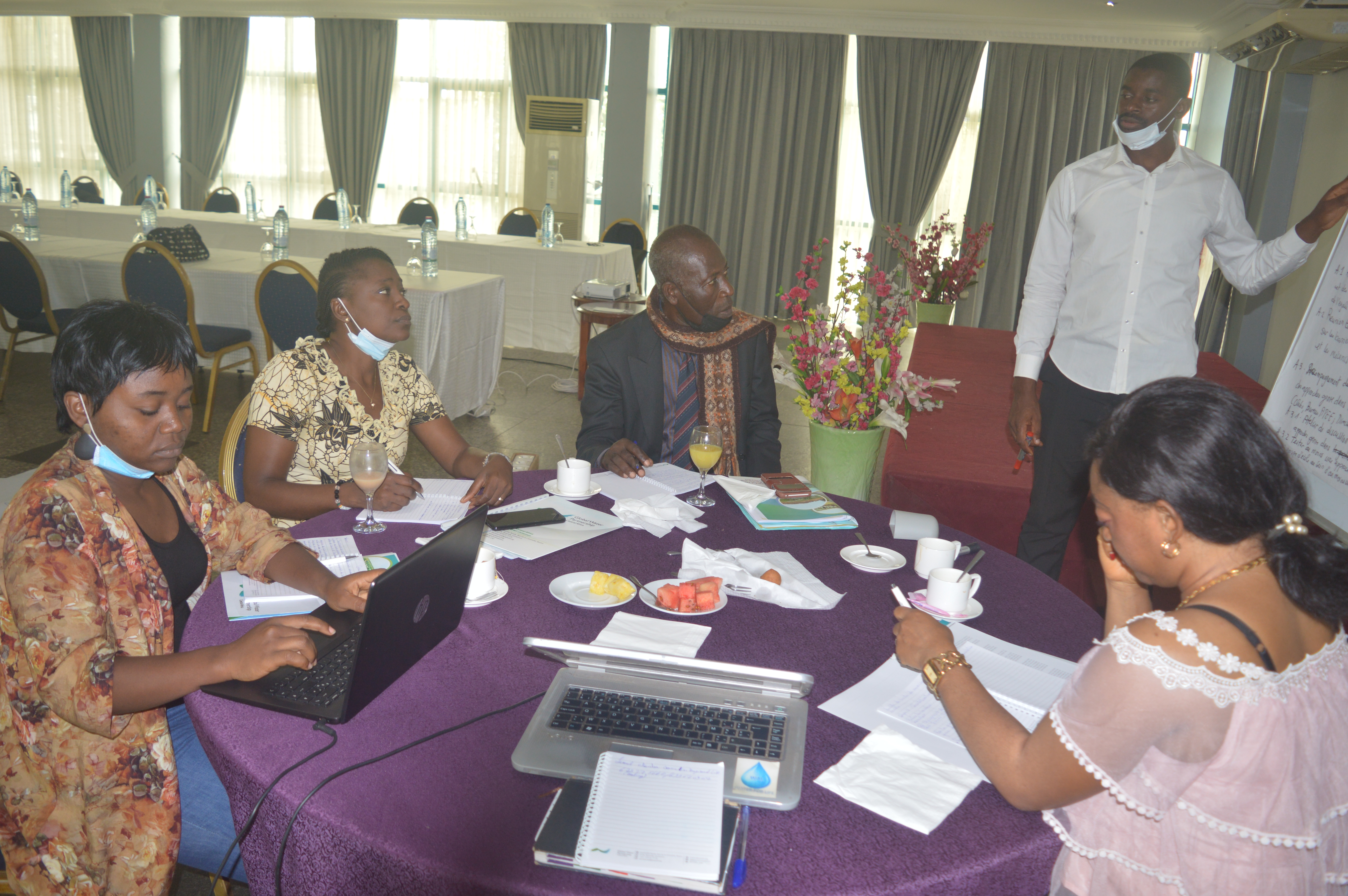 The participants made some key recommendations to enable the government better address gender issues in the water and climate sector. These are;
- To transform gender focal points into gender committees.
- Strengthen the capacity of women in gender-related projects.