With the support of UNESCO and AMCOW, RECOJAC also facilitated the participation of two winning projects from their Central Africa Towards Dakar (CAY-TDAKAR2022) project. Considered one of the major events in the water sector, the 9th World Water Forum brought together high-level participants in the water and sanitation sectors to exchange ideas in line with this year's theme, "water security for peace and development".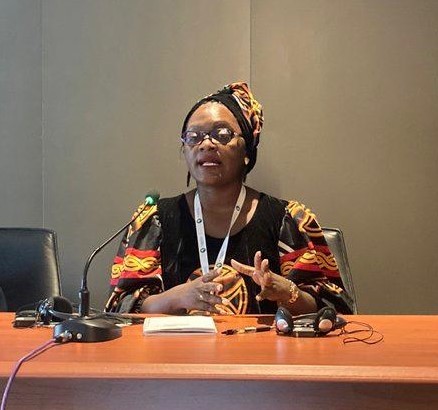 During the forum, RECOJAC which was represented by its coordinator Dr. Michèle NKEN organized strategic sessions for the development of its activities in the region and renewed its partnership with AMCOW during the validation session of the strategy for youth, gender, and social inclusion. The coordinator also took part in the youth session on the establishment of a global movement to make the voices of youths in the water sector heard in view of the United Nations Conference. RECOJAC also took part in GWP sessions notably the launching of the revamped GWP IWRM Toolbox and they plan to organize a first toolbox training in the region later this year.
To explore new horizons and strategies geared toward improving the participation of youth in the governance and promotion of IWRM in Central Africa, RECOJAC organized a meeting with all the youth representatives from the region present at the forum. One key resolution from this meeting was to increase the number of members within the network and extend the network to all countries in the sub-region. Another recommendation was to increase the frequency of communication between the member organizations of RECOJAC.
This marks the first time RECOJAC is participating in the World Water Forum, affirming its commitment to promoting youth engagement in the water and climate sector in Central Africa – an objective which GWP has been supporting since the creation of the network in November 2017.