The National Water policy which was approved at the technical level during a stakeholder consultation workshop in Bangui in August 2020, was endorsed by the Government in November 2020.
This endorsement marks the end of the detailed process which was fully supported by GWP-CAf and the Economic Community of Central Africa States (ECCAS) marked by two key field missions:
The Regional Action Plan for IWRM monitoring mission in December 2018 led by Mr Désiré Ndemazagoa, ECCAS Water and Energy Officer and Hycinth Banseka, GWP-CAf's Regional Coordinator. This mission was the catalyst for the entire process as it produced a roadmap for the entire Water and Sanitation policy review process, and improved the framework of the revision process of CAR's national water policy by ensuring common understanding of the key activities and roles and responsibilities of the key stakeholders.
The ECCAS evaluation mission led by Mr Désiré NDEMAZAGOA, in August 2019 to verify the level of implementation of the activities planned in the roadmap of the CAR's National Water, Hygiene and Sanitation Policy and Strategies as well as a follow up on the achievement of the expected results. During this mission, ECCAS identified the achievements and shortcomings/constraints in the implementation of the roadmap and made suggestions for solutions to be implemented.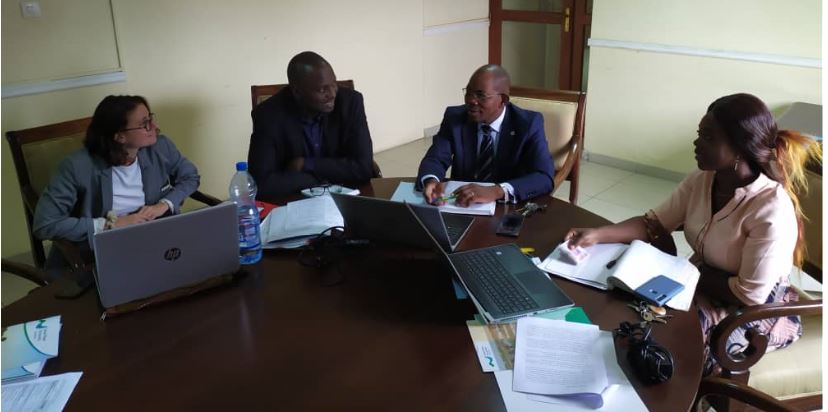 GWP CAf was involved in the development of the road map for the policy and was actively present at every stage leading up to the validation of the water policy. At the country level, CWP CAR's Technical and Scientific Committee also played a major role by examining the provisional version of the national water and sanitation policy and strategy document in December 2019, as well as actively participating in the national validation workshop in August 2020.
The main objective of this National Water Policy is, on the one hand, to create individual and collective awareness on water-related issues within the country, and on the other hand, to foster greater synergy and coherence in public and private investments as well as ensuring the active engagement of various actors to address critical water resources issues and foster IWRM in the country. The government is committed to working with all actors to ensure that the water and sanitation policy document is fully implemented at all levels.