With the support of the GWP, the Water and Climate Network of Central African Youth Organisations (RECOJAC) was able to take part in the 7th edition of the African Water Week, which was held from the 29th of October to the 02nd of November 2018 in Gabon. Resolutely committed to promote a new vision in this sector with a low level of youth involvement, RECOJAC participated in works of this event by organizing activities related to its own development and on one hand, by supporting GWP activities through the preparation of session reports, the management of the GWP stand and communication on the other hand. In addition, RECOJAC has advocated with several institutions to make itself known and to open up partnership opportunities for the future of the network, which aims to be a key partner in the field of water and climate for young people.
To inspire and motivate young people to orient themselves in the domain of water, RECOJAC organized trips to the high school and college of Quaben, with the help of about ten youth speakers from NGOs, African and international institutions. The visit was based on four main themes: water and its challenges in everyday life, training and employment in the water sector, women's leadership and volunteer work in the water sector. At the end of this highly appreciated activity, an agreement between RECOJAC and ECCAS was established for the organization of similar events at university level in each country of the region, in accordance with ECCAS' vision to encourage a young generation in the water sector.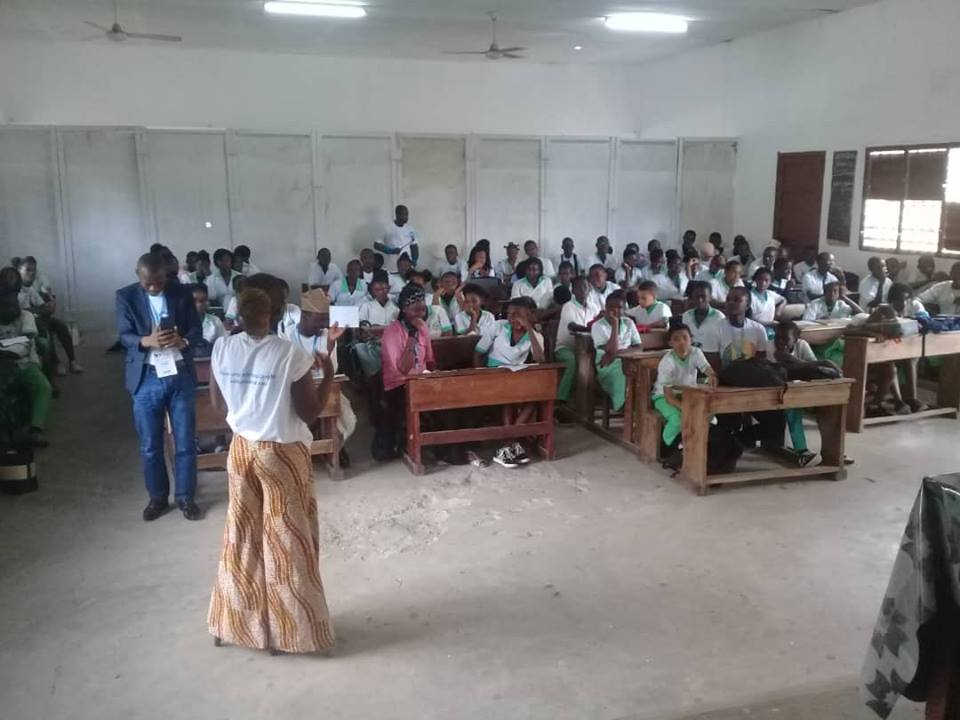 In addition to this visit, RECOJAC was granted speaking time at the closing ceremony of the Week to mark its presence. A youth representative, Fatimatou SALL, from the Association of Young Water and Sanitation Professionals of Senegal, read the youth statement. Included in the final report of the African Water Week, the declaration proposes, in terms of recommendations, the strengthening of water education, youth participation and representation in regional and global events, as well as increased support in the use of innovations and research products developed by youth in governance related to the water sector.
The map on the proportion of young people aged 14 to 34 in Central African countries, produced and presented to the participants of the Week by RECOJAC, was a very strong communication tool, which drew the attention of decision-makers on the need to involve young people more closely in water-related processes; as they represent more than half the population per country. RECOJAC's participation in the African Water Week would have enabled it to position itself as a reliable youth institution, and to make an advocacy that will certainly give a stronger voice, an accessible space to African youth during the next editions of the African Water Week and during the World Water Forum to be held in Dakar 2021.