Since 2017, GWP Central Africa has been working with and supporting ECCAS and the Africa Development in the conceptualisation and implementation of the Support Project for the Creation of a Transboundary Basin Organisation (for the Ogooué-Ntem-Nyanga-Komo rivers), and preparation of Investment Programmes, known by its French acronym "PACOBT-PPI". Financed by the Africa Development Bank through the Africa Water Facility, this project is implemented by the Water Coordination Unit of the Secretariat General of the Economic Commission of Central Africa States.
In December 2018, GWP-CAf participated actively and provided technical support during the project launching and consultation workshop organised in Malabo in Equatorial Guinea for the four countries involved in the project (Cameroon, Gabon, Republic of Congo, and Equatorial Guinea). It's important to note that the Cameroon and Congo Country Water Partnerships are members of the National Focal Structures for the project.
In May 2019, at the invitation of the Chairs of the "National Focal Structures" for Cameroon and Congo, GWP CAf participated in the national stakeholder workshop to present and discuss the multi-sectoral diagnostic report in Congo (23rd – 24th May) and in Cameroon (27th – 28th May) in Brazzaville and Yaoundé respectively. As a strategic partner of ECCAS, GWP-CAf was also present to provide technical support and backstopping to the ECCAS Water Coordination Unit that was responsible for the workshop.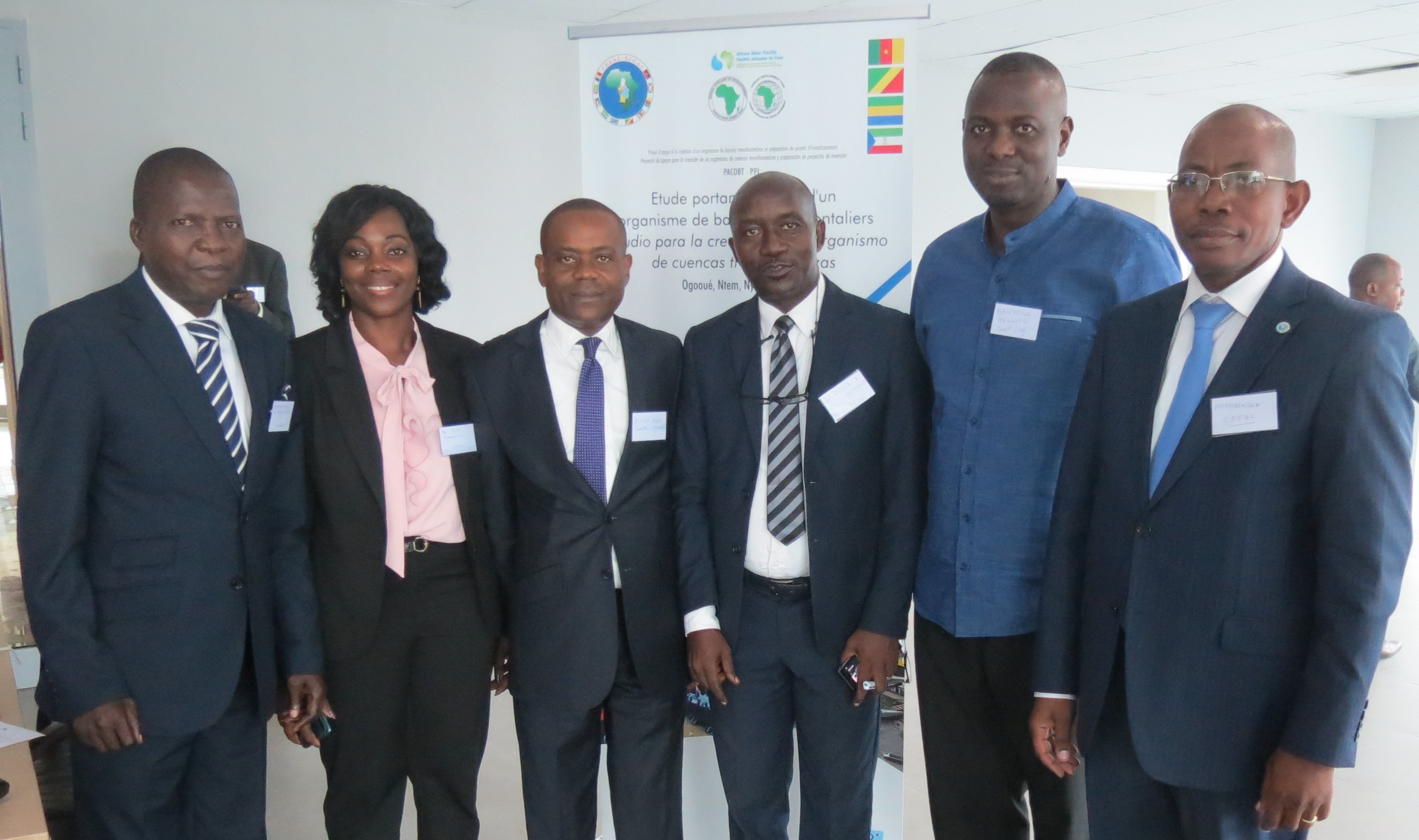 Participants of the workshop in Congo
Participants were composed of members from the government, research organizations and local communities, etc. The main discussions were focused on technical, legal and institutional IWRM issues for each country, useful for guiding the choice of the Transboundary Basin Organisation (TBO) mandate. In Cameroon, the participants agreed on the importance of supporting TBO in improving hydrological monitoring and strengthening national hydrological services in the States (effective implementation of data exchange) and in improving the implementation of IWRM at transboundary levels. They proposed to set up an advisory mandate at ministerial level, with the creation of a Council of Ministers, a Technical Council and a Technical Secretariat, including a national focal structure composed of basin representatives. Challenges the TBO will have to address will concern the harmonization of legislative frameworks for water management and the integration of equity and representability between the different member states.