Initiated in May 2021, the GWL will run initially until 2024. Its primary focus will be to support governments to implement impactful and inclusive climate resilient water policies and strategies that will result in better served and more climate resilient
communities. It will also engage the water and WASH sectors to identify the impacts of climate change on their resources and services and to identify and leverage large-scale opportunities for climate financing.
The Government counterparts in the identified countries are crucial partners in successfully achieving the key programme objectives. The GWL Programme aims to reduce the gap and demonstrate how IWRM and WASH can work together to overcome barriers for a more water secure world. As explained by GWL Programme Coordinator, Lesley Pories, the GWL Programme "is striving to promote climate-smart water management across ten countries … and what I find significant about this programme is that it's intentionally combining IWRM with WASH."
Implementation zone
In Central Africa, the GWL Programme is being implemented in Chad led by UNICEF and in the Central African Republic (CAR), led by GWP (GWPO, GWP-Central Africa and the Country office of GWP in CAR, CWP-CAR)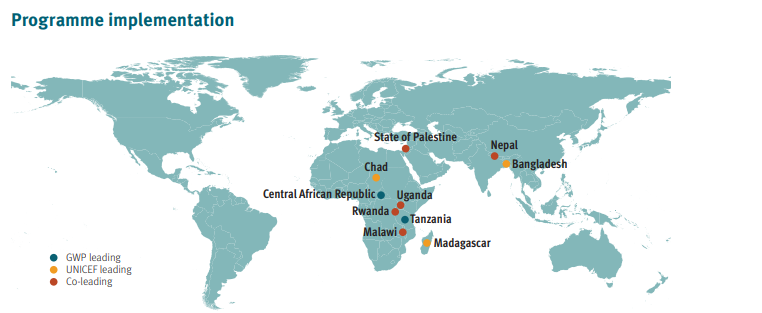 Implementing Partners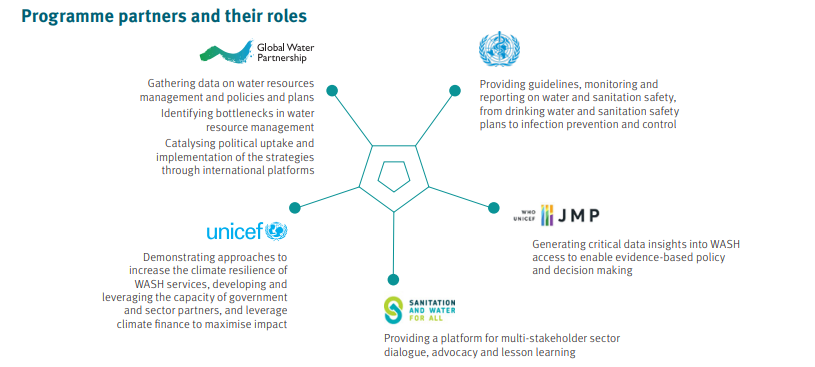 Funding
The programme is funded by the UK Foreign, Commonwealth and Development Office (FCDO), and implemented by GWP and the United Nations Children's Fund (UNICEF), as well as the Sanitation and Water for All Partnership (SWA), and the WHO/UNICEF Joint Monitoring Programme (JMP).