A- Can you tell us a bit about GWP Cameroon?
Mr. Mamoudou Ousman: GWP-Cmr was created in 2005, with Pr. Mathias FONTEH as founding president and Chair of a seven-member Steering Committee, with the objective to facilitate the adoption and implementation of Integrated Water Resources Management (IWRM) principles in Cameroon. To achieve its mission and objective, GWP-Cmr and its partners have implemented a number of programs and pilot projects, including notably Partnerships for Africa's Water Development (PAWDII) ,Water and Climate Change Development Program (WACDEP) ,WASH climate resilience amongst others.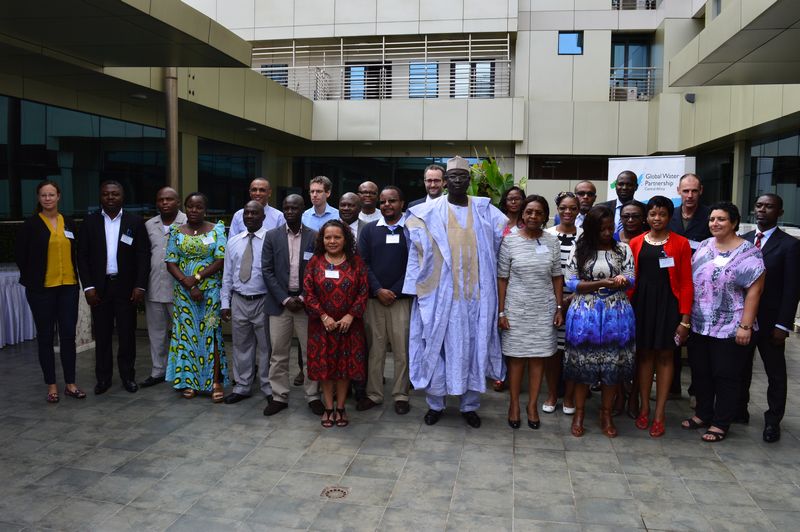 On the institutional level, GWP-Cmr was formally recognized as an association in 2007 by the government of Cameroon, and became an accredited Country Water Partnership within the GWP network in 2015. The partnership currently comprises more than seventy-five partners drawn from civil society, Central State institutions, Government parastatals like the national water company, Academic and research institutions, decentralized state institutions like councils and economic operators. Although GWP-Cmr is still housed in the offices of the regional secretariat of GWP-CAf, as it has been since 2007, its institutional capacity is being strengthened, with the aim to achieve financial and administrative management autonomy by 2025.
B- Why did GWP-Cmr engage in the process to change its legal identity and what does this change in legal status mean for GWP –Cmr?
Mr. Mamoudou Ousman: In 2014, GWP-Cmr sought a collaboration with the Ministry of Environment and realized its legal status as an Association limited its ability to establish formal collaborative frameworks with government ministries. As a result of this, GWP-Cmr partners through the Steering Committee initiated discussions on the need to change the legal status of GWP-Cmr.
According to Cameroonian legislation, the advantages of an NGO status for GWP-Cmr are numerous. This status opens the possibility to diversify funding sources as GWP-Cmr will now be able to access direct financing from government ministries and related institutions – an important step forward as funding has been a challenge for GWP-Cmr since its creation. Other benefits include:
Possibility to access financing from national or international organizations, in the implementation of integrated water resources management;
Possibility to be granted subsidies from legal persons under public law;
Tax and registration fees exemptions, in accordance with the General Tax Code and the Cameroon Registration Code.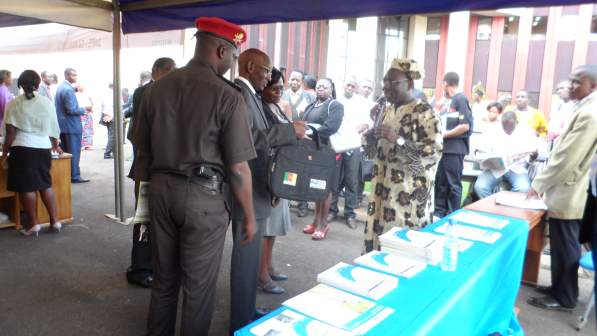 C- How long has this process taken, and what are some of the difficulties faced in trying to access the NGO status? Are there any recommendations you would like to share with other CWPs in the GWP network, based on your experience?
Mr. Mamoudou Ousman: This success stems from a fairly long technical and administrative process. In fact, the formal procedures for obtaining NGO status began in 2016 in consultation with the General Assembly. It was first necessary to agree on this principle in the General Assembly, to approach the Ministry of Territorial Administration to inquire about the application to be submitted, to modify the statutes and internal regulations of GWP-Cmr and to call for the expertise of a legal specialist with proven experience on NGO issues to facilitate the process. All this mobilization allowed us to prepare the application in due form; which was deposited and registered in the directorate in charge of NGOs of Ministry in charge of Internal Affairs (MINAT) for evaluation. It was at this stage that we faced several difficulties. Due to absence of some required documents, the first application submitted in 2016 was rejected in 2017. We updated the application and re-submitted it in January 2018, but due to internal challenges within the country, NGO registrations were suspended. It was thus only in September 2019 that we received a response from MINAT requesting complementary information (which was the list of GWP-Cmr Board or Steering Committee) to complete our application. Once this was submitted, we received the ministerial decree that formally approved the change of legal status of GWP-Cmr from an Association to an NGO in April 2020.
Based on this experience, we can recommend to other CWPs in the Central Africa sub-region with similar legal process for Civil Society Organizations like ours, and who would like to engage in a process to change their status to:
Ensure good understanding of legislation of your country regarding NGOs before engaging in the procedures;
Seek the services of an expert specializing in public / private law with knowledge in NGO matters;
Ensure good communication with the services of their country in charge of registration of NGOs;
Regularly follow up on their application with these services to always be informed of any changes;
Take into account the often slow and gradual progress of applications in public administration.
D: Before we leave, do you have any reflections on key achievements and lessons from your mandate as Chair of GWP Cameroon for the past two years? And what are the perspectives for the future with this new status?
Mr. Mamoudou Ousman: Concerning the main achievements, at the operational level we have been able to support the integrated monitoring of SDG 6 in collaboration with the Ministry of Water and Energy (MINEE).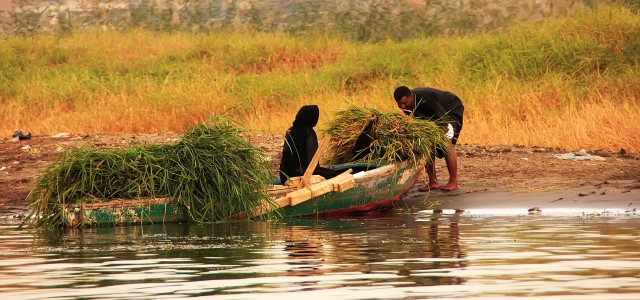 Within the context of facilitating transboundary water cooperation, GWP-Cmr is supporting MINEE in leading the process of adhesion of Cameroon to the Convention on the Protection and Use of Transboundary Watercourses and International Lakes (1992 Water Convention). We have also successfully carried out phase 1 and 2 of the study on the psychosocial impact of fluorosis on gender in Meri (Far North) and shared our experience at the global level in the framework of the 3rd edition of the Conference on Water Security and Climate Change organized in Mexico by the Center for Natural Resources and Development and the University of San Luis Potosi.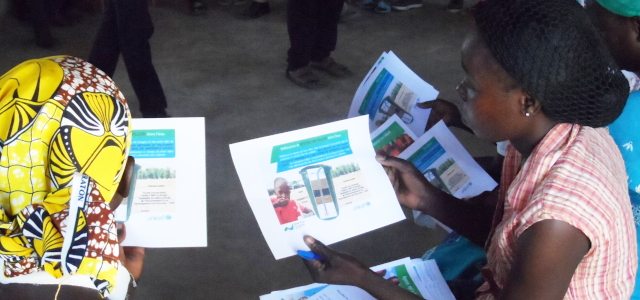 At the institutional level, we have established a Scientific and Technical Committee, which is a strategic body for the GWP-Cmr. Its members have contributed effectively to the activities on gender and fluorosis and on the implementation of SDG 6 activities, especially in accelerating implementation of SDG target 6.5.1). The change of the legal status of GWP-Cmr to an NGO is another major achievement at the institutional level. The main lesson learned from the past two years is that a strong and well-structured institutional organization is an indispensable factor in mobilizing funds from partners. Another lesson is the importance of communication in the implementation of activities (workshops, meetings, studies, etc.).
In terms of perspectives, it is a very great opportunity for GWP-Cmr to be part of the implementation of the new GWP strategy for 2020-2025. In this sense, we are planning to extend the network to private sector partners such as foundations, telecommunications companies and breweries, to solicit them for more awareness, joint actions for water security and development in urban and rural areas. We will promote knowledge and experience sharing on the activities carried out within the framework of IWRM, through the dissemination of activity reports at the central level in order to alert the Government on the stakes of the water sector in Cameroon. Furthermore, we intend to continue to enhance the work done so far on water security and adaptation to climate change (WACDEP) and gender(pilot project on fluorosis) within the framework of the Water, Climate and Gender program (WACDEP-G) for the country.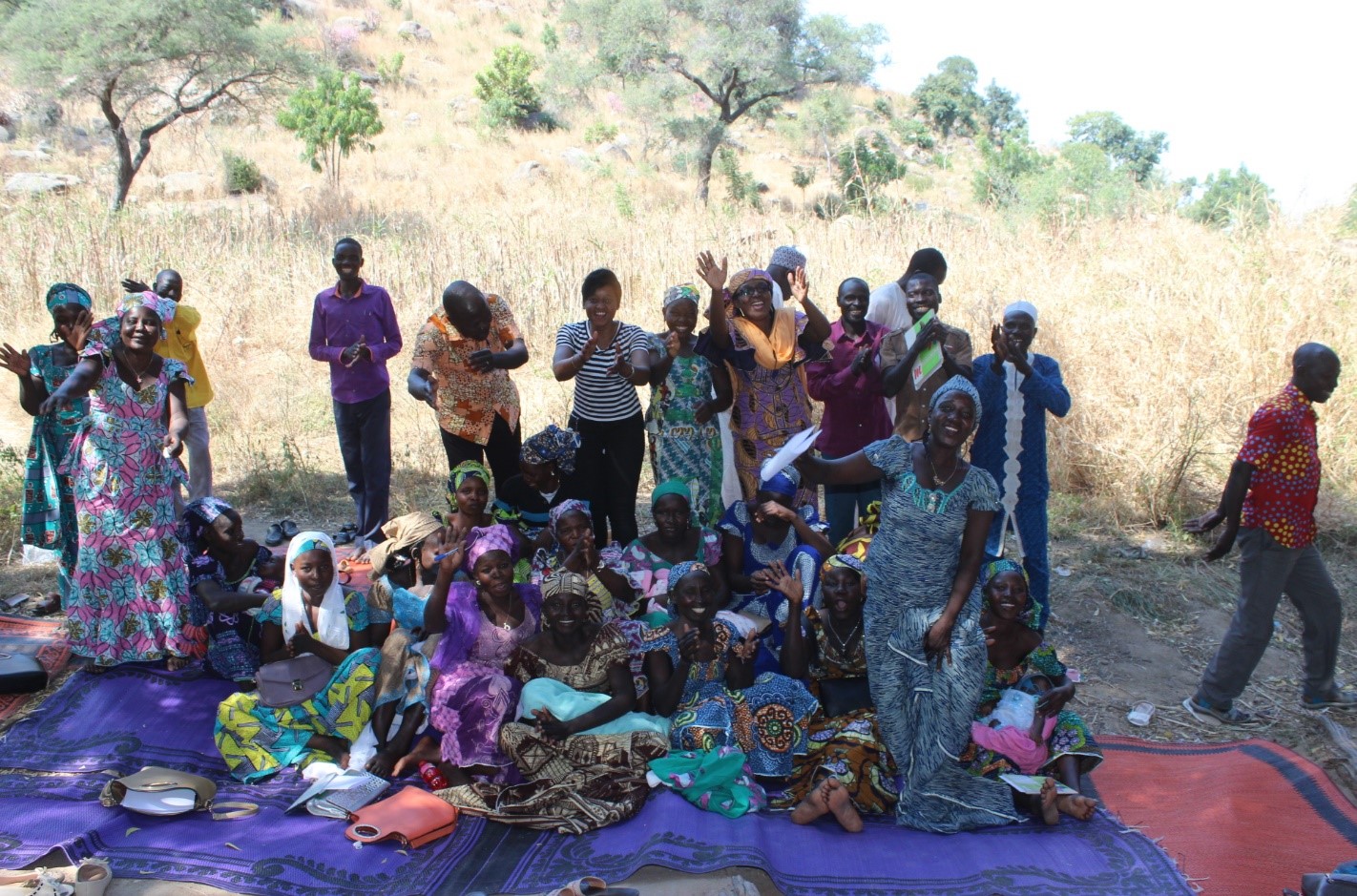 Another perspective is the institutional strengthening of the GWP-Cmr with a view to financial resources mobilization beyond what was achieved in the past; in concrete terms, this will involve the production of an administrative and financial procedures manual based on the experiences of the projects implemented with the African Development Bank, UNOPS and UNICEF. Subsequently, we would like to put in place an autonomous accounting system for GWP-Cmr as a progressive way towards its financial management autonomy.